Five EU nations call for rethink on distribution
Share - WeChat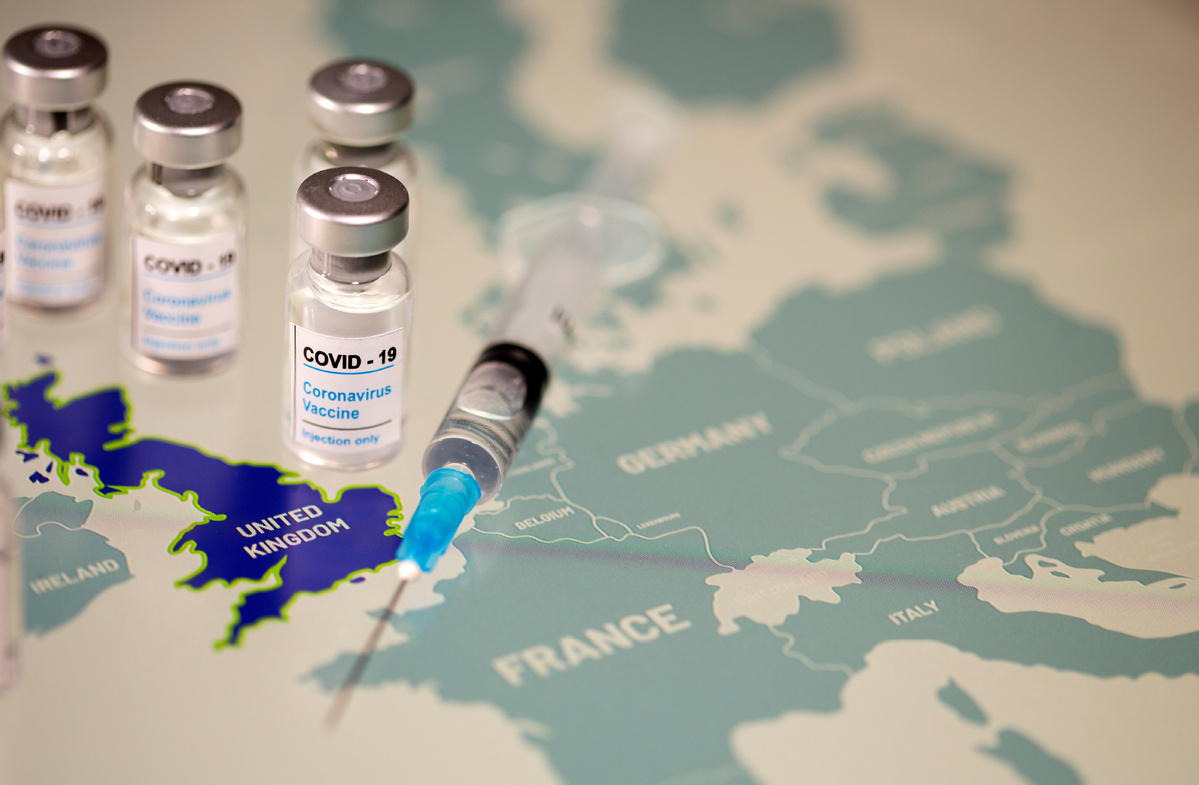 SOFIA, Bulgaria-Leaders of five European Union countries, including the Bulgarian Prime Minister Boyko Borissov, have called for an EU debate on the distribution of COVID-19 vaccines, the Bulgarian News Agency reported.
In a letter to the European Council President Charles Michel and European Commission President Ursula von der Leyen, the five EU leaders underscored the significance of European solidarity, which guarantees that all EU members, big and small, be given equal access to limited resources such as COVID-19 vaccines, the report said.
In addition to Borissov, the signatories were the Austrian Chancellor Sebastian Kurz, the Czech Prime Minister Andrej Babis, the Latvian Prime Minister Arturs Krisjanis Karins and the Slovenian Prime Minister Janez Jansa, the report said.
They also cited the conclusions of a video conference of the members of the European Council on Jan 21, according to which the vaccines should be delivered simultaneously and distributed proportionately to the size of the population in the EU member countries, it said.
In response, the European Commission said on Saturday that the allocation of doses of vaccines under purchase agreements "has followed a transparent process".
Goal of 80 percent
Following criticism about the slow pace of the vaccination campaign in one of the worst-hit countries in the bloc, Italy said on Saturday that it aimed to vaccinate at least 80 percent of its population by the end of September.
Francesco Paolo Figliuolo, an army general and new special commissioner for the coronavirus, unveiled a national plan to administer 500,000 doses a day at full capacity, according to a cabinet office document.
Italy has registered 101,881 deaths since the outbreak, the second-highest toll in Europe after Britain and the seventh-highest in the world. It has reported 3.2 million cases.
About 1.95 million Italians, equal to just 3.8 percent of the eligible population, have been administered two injections of vaccine.
In contrast to Italy's ambitious national plan, a recent report of "unusual symptoms" in health workers in Norway has ushered in a more cautious approach by that country.
Three health workers in the country who had recently received the AstraZeneca vaccine are being treated in hospital for bleeding, blood clots and a low count of blood platelets, Norwegian health authorities said on Saturday.
Norway halted a program to administer the AstraZeneca vaccine on Thursday, following a similar move by Denmark. Iceland later followed suit.
"We do not know if the cases are linked to the vaccine," Sigurd Hortemo, a doctor at the Norwegian Medicines Agency, told a news conference.
The European medicine regulator, the European Medicines Agency, would investigate the three incidents, Hortemo said.
AstraZeneca said an analysis of its safety data covering reported cases from more than 17 million vaccine doses given had shown no evidence of an increased risk of pulmonary embolism.
Agencies - Xinhua