Championing consumption for a worthy cause
Share - WeChat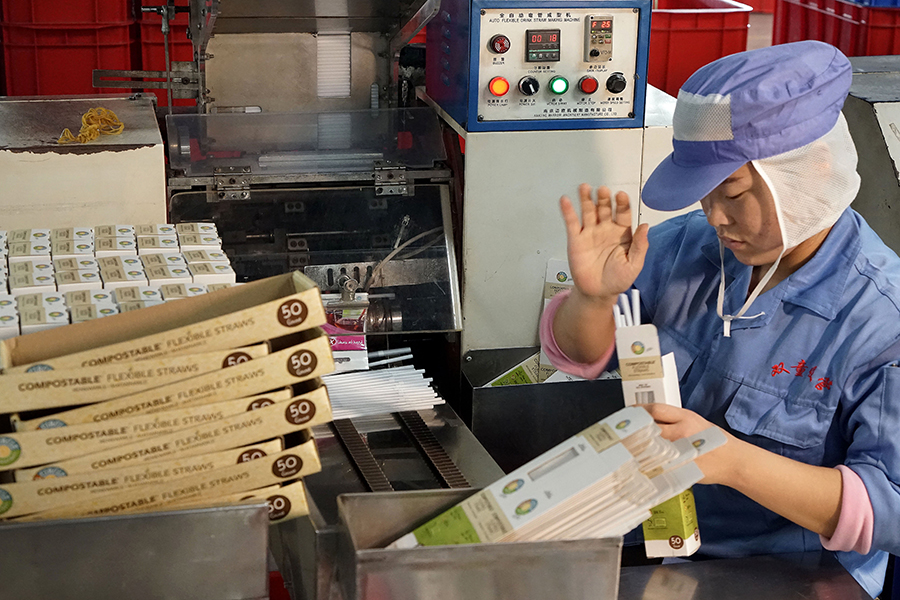 Green products, clean energy, recycling, and waste processing receive big boost
Some business sectors that encourage the consumption markets to go green, healthy and safe in China are expected to see a boom in the next few years, if the government's latest guidelines and environment-conscious consumers' demand are any indication.
Green consumption focuses on spending that satisfies consumers who care for the environment. Such consumers tend to prefer products whose manufacture, distribution and consumption entail only a negligible impact on the environment.
During the 14th Five-Year Plan period (2021-25), China will stabilize and expand consumption, expanding domestic demand as a strategic move and fully tapping the potential of the domestic market, according to the Government Work Report released at this year's session of the 13th National People's Congress in Beijing on March 5.
"We will steadily improve people's consumption capacity and the environment for consumption and ensure that our people have the ability and willingness to spend, thus improving their lives and driving economic development," said Chinese Premier Li Keqiang in the Government Work Report.
According to the draft outline of the 14th Five-Year Plan, China will continue to enhance the fundamental role of consumption in economic growth. The government will promote green and healthy consumption, and encourage the development of new consumption patterns and new business formats.
The country aims to accomplish remarkable achievements in the transformation to a greener way of production and lifestyles, and continue to improve the ecological environment and reduce emissions of major pollutants, according to the outline.