Gulf region ties ripe for growth
Share - WeChat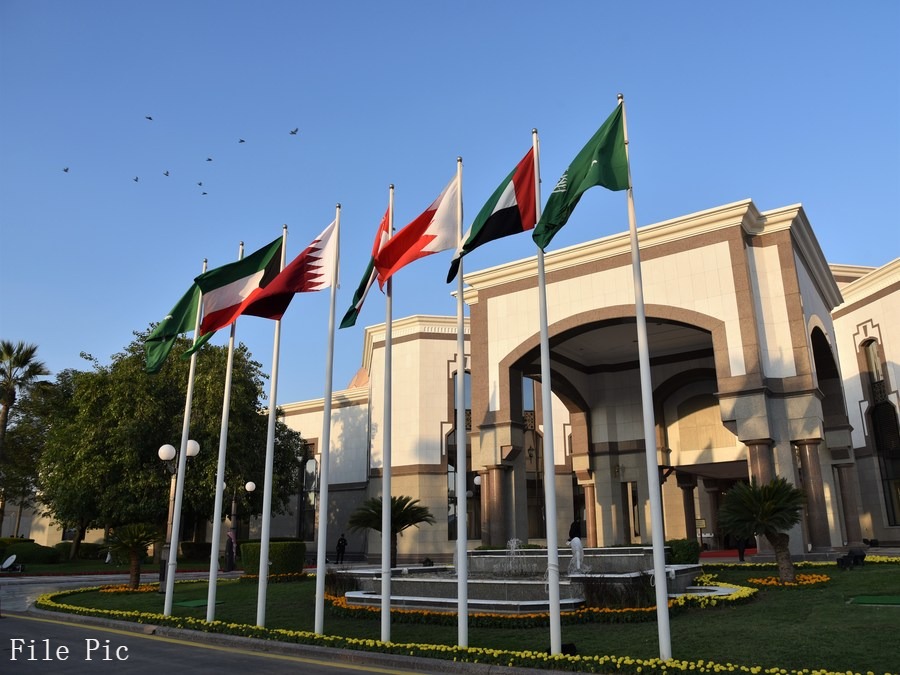 Education, health seen as promising areas for expanded China relations
China and members of the Gulf Cooperation Council can promote stronger cultural exchanges in education and medicine amid a broader push for recovery from the economic effects of the pandemic, experts said.
Hanaa Almoaibed, a research fellow at the King Faisal Center for Research and Islamic Studies in Riyadh, said Saudi Arabia is expanding its technical and vocational education and training, or TVET, sector "in an effort to build stronger ties between education and the labor market".
"This could be an area for cooperation, specifically looking at innovative applications of TVET that are relevant to the future world of work," said Almoaibed, who is also an associate fellow at independent policy institute Chatham House.
In a recent column in Arab News, Abdel Aziz Aluwaisheg, GCC assistant secretary-general for political affairs and negotiation, called for a revival of cultural and people-to-people contact between China and the Persian Gulf region.
"COVID-19 has presented formidable challenges to China and the GCC. Fortunately, they had a good start on their strategic partnership and cooperation before the pandemic hit," said Aluwaisheg, adding that the two sides "need to explore more robust and regular channels of cooperation".
Chinese State Councilor and Foreign Minister Wang Yi, in a news conference on Sunday, said the Saudi King Salman bin Abdulaziz Al Saud was the first foreign head of state to call President Xi Jinping to express support for China's COVID response. The United Arab Emirates was the first foreign country to conduct phase III trials of a Chinese vaccine. He also called for the building of a China-Arab community with a shared future.
In 2020, China replaced the European Union as the GCC's largest trading partner, with engagements mostly focused on oil and gas, infrastructure, trade and finance and technology cooperation.
Manny Tiangha, a Los Angeles-based director of St. Paul Online Academy, an institution that handles Chinese international enrollments, suggested that GCC countries should offer more scholarships to attract Chinese students, which would help boost people-to-people exchanges.
The Chinese are always interested in vocational learning or "something that will help upgrade skills", he said.
"And so the question is what will the Gulf economies offer to the Chinese in such a way the Chinese, let's say they're coming from the middle-class background, will enhance their career or future?" Tiangha said.
Froilan Malit Jr, a Middle East migration specialist from the University of Cambridge in the UK, said the Gulf region's medical sector is "still not developed" as the nations struggle to fill a talent shortage.
"When it comes to research, it's still weak. It is still struggling to build up," said the Dubai-based Malit, who is also managing director of Rights Corridor, a virtual dialogue and research platform on labor migration in the Asia-Gulf migration corridor.
Globalized universities
Experts believe the cooperation can encompass fields such as education in the future as more universities in the Gulf globalize their educational institutions, and in some cases, permit more foreign universities to open branches in places like Abu Dhabi and Dubai in the United Arab Emirates and Doha in Qatar.
The UAE on Jan 30 announced that it is offering citizenship to investors and professionals including scientists, doctors, engineers, artists and authors, as well as their families. The UAE also recently announced that foreign students can sponsor their families.
Patrick Cooke, managing editor for the Middle East and Asia at Oxford Business Group, a global publishing, research and consultancy company, said the visa reforms were "eye-catching".
"Citizenship rights in the GCC have historically been tightly guarded, so this can be seen as a game-changer in many ways," Cooke said.
According to data from UNESCO, the number of international degree-seeking students in the UAE rose from 48,653 in 2011 to 77,463 in 2016.
But the data showed that China, the largest sender of international students worldwide, did not account for much in terms of sending students to the UAE.
Now, if the GCC makes concerted efforts and upgrades its education-related infrastructure and programs, it can help draw more Chinese students to the region.
Tiangha said that not everyone in China can afford to go to the UK or the US for higher studies. That means alternative locations like the GCC countries can put themselves in the game.