Tracing the 'herstory' of South-South Cooperation
Share - WeChat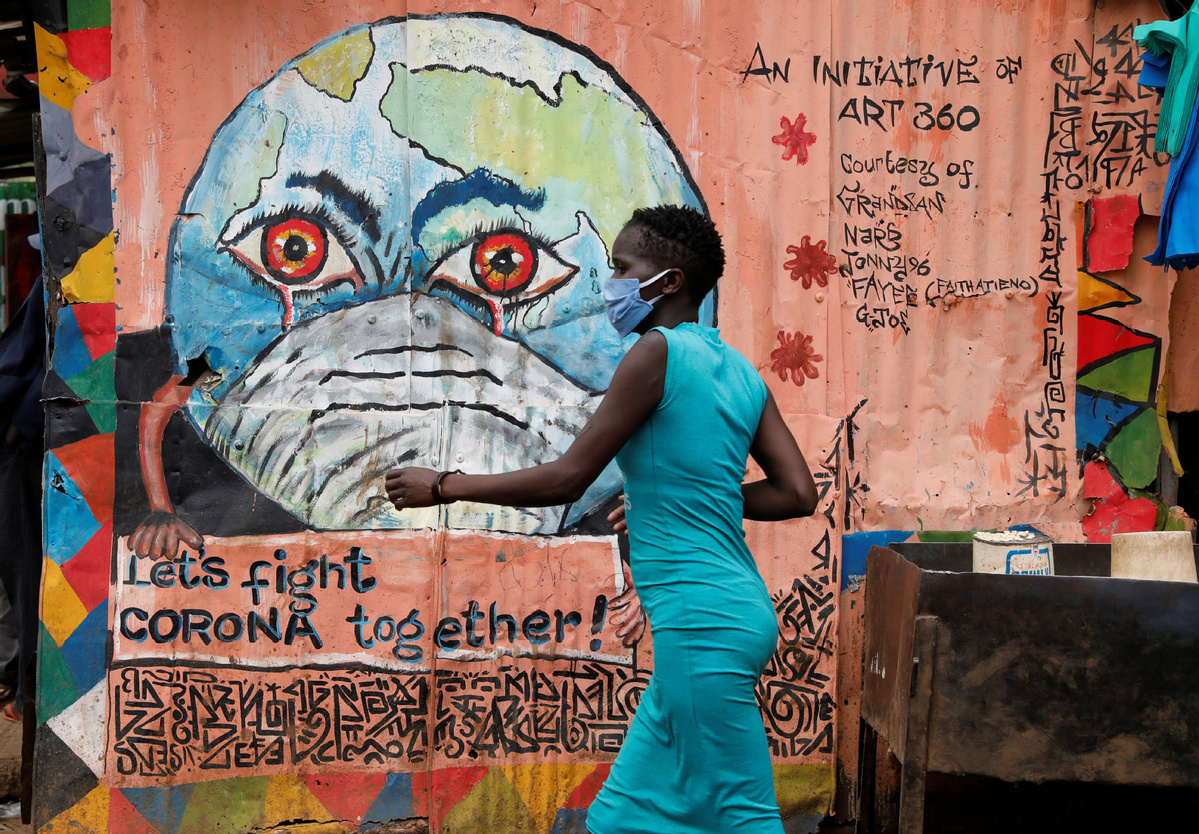 Many would trace the origin of South-South cooperation to the landmark of Asian-African Conference of Bandung in 1955, where developing nations laid down fundamental principles for cooperation and peaceful coexistence. When visualizing that historic moment, how many of us picture leaders like China's Zhou Enlai, India's Nerhu, Egypt's Nasser or Indonesia's Sukarno? Quite a few, no doubt. But from a historical perspective, do we see women in the making and shaping of South-South cooperation? On the occasion of International Women's Day, let us check the mirror image of history and see the "herstory" of South-South Cooperation.
Dialing back to the prior Bandung Conference era, women's movements across the developing regions already demonstrated solidarity and mutual support, clearly invoking the spirit of Bandung. The 1944 pan-Arab Feminist Conference hosted in Cairo and the 1945 All-India Women Conference exchanged messages delivering "great hope of … working together for the great cause all over the East".The first All-Asian Women's Conference in 1949 brought together 367 women from 37 countries in Beijing to campaign for women's rights as human rights, inspired emerging pan-Asian and Afro-Asian cooperation, and nurtured a common ground for a global agenda in advancing gender equality. The 1958 Asian-African Conference of Women held in Colombo was jointly funded by five national women's organizations in South Asian and Southeast Asian countries — Sri Lanka, Myanmar, India, Indonesia and Pakistan — with commitments to improving women's social development. The Afro-Asian Women's Conference, held in Cairo in 1961, focused on cooperation in advancing women's legal and political rights.
These events from the 1940s to 1960s sent a clear message bidding farewell to the "charity model of feminist internationalism" and embrace a solidarity approach, where developing countries' women took leadership and provided mutual support and inspiration, although regrettably such a strong voice of women did not get written into the final Bandung Communiqué . But that's not where the story ends.
Women's movements for cooperation among developing regions climbed to new heights in 1975 when the first United Nations World Conference on Women took place in Mexico City, ushering in the UN Decades for Women (1976-85). The conference was initially planned to take place in Colombia. When Colombia encountered funding challenges, the Mexican government stepped in and demonstrated leadership from the South. Participants from the "third world" were inspired and motivated. While gender equality was recognized as a common agenda for both developing and developed countries, a large number of non-aligned and developing countries collectively called for a new world economic order and for gender equality to be integrated into the strive for economic and social equalities within and between countries.
Not too far from Mexico City, and not long after the 1st World Conference on Women, the Buenos Aires Plan of Action on Technical Cooperation among Developing Countries was adopted through consensus by 138 member states of the United Nations in September 1978 in Argentina. The BAPA document clearly indicated "integration of women in development" as one of the recommended cooperation areas among developing countries.
The UN General Assembly called on all governments and the UN system to implement the BAPA recommendations, including strengthening the Special Unit for TCDC (now the UN Office for South-South Cooperation of UNOSSC). It is worth noting the unit had provided substantive policy analysis in support of preparations for the 4th World Conference on Women, held in Beijing in September 1995. The Beijing Declaration and Platform for Action stressed regional and subregional cooperation and explicitly called to "develop a South-South cooperation program with a view to assisting in the capacity-building of national machineries on women through, inter alia, the sharing of expertise, experiences and knowledge of national machineries on women's empowerment, gender issues and gender mainstreaming methodologies and approaches on the twelve critical areas of concern of the Platform for Action".
Now let's fast forward to today. This is the SDG era, beyond Beijing+25 and over four decades after BAPA. The second High-level United Nations Conference on South-South Cooperation (BAPA+40) has highlighted demands for SSC support to women and girls in areas such as poverty eradication, education, science, technology and innovation, as well as women's leadership and decision-making. The outcome document recognizes "the contribution of South-South and triangular cooperation in promoting gender equality and the empowerment of women and girls in sustainable development and encourage further efforts to mainstream gender perspectives in these modalities of cooperation".
Indeed, many good practices in South-South and Triangular cooperation for the SDGs have been taking place around the world. The 'India, Brazil, South Africa (IBSA) Rocket Stove project' in Fiji engaged women in cleaner energy, reforestation and enhanced livelihood for communities; Indonesia shared with Afghanistan the concept of home industry, established a packaging center for women and presented funding possibilities for scaling up; The Egyptian Agency of Partnership for Development provided tailored training to women from the Africa continent on vocational skills and entrepreneurship; The government of Brazil, partnering with UNFPA, UN Women and the UK Department for International Development, supported Mozambique to strengthen inter-sectoral responses to gender violence and women's economic empowerment. The impact of COVID-19 has severely impacted human development; UNOSSC has facilitated knowledge sharing and exchanges to spotlight women's leadership in responding to the pandemic among developing countries.
The upcoming 65th Commission on the Status of Women will focus on women's full and effective participation and decision-making in public life, as well as the elimination of violence, for achieving gender equality and the empowerment of all women and girls; African Union Ministers already adopted the Common African Position to ensure the aspirations of the continent and African women and girls are well articulated at the global discourse. From BRICS Women's Business Alliance to Women20 as part of G20 dialogues, from ASEAN Commission on the Rights of Women and Children to women's strong leadership behind Ibero-America, from the South-South Global Thinkers to the Development Alternatives with Women for a New Era, will "networked and inclusive multilateralism" with champions from the Global South transform the impact of our collective efforts in advancing human progress and gender equality?
In the Decade of Action for SDGs, a new chapter of the "herstory" of South-South cooperation will be written by all of us.
Xiaojun Grace Wang is Deputy Director for Programme and Operations, UNOSSC.
The opinions expressed here are those of the writer and do not necessarily represent the views of China Daily and China Daily website.
If you have a specific expertise and would like to contribute to China Daily, please contact us at opinion@chinadaily.com.cn, and comment@chinadaily.com.cn.
Most Viewed in 24 Hours
China Views