Edgar Snow is model for foreign journalists, Wang Yi says
Share - WeChat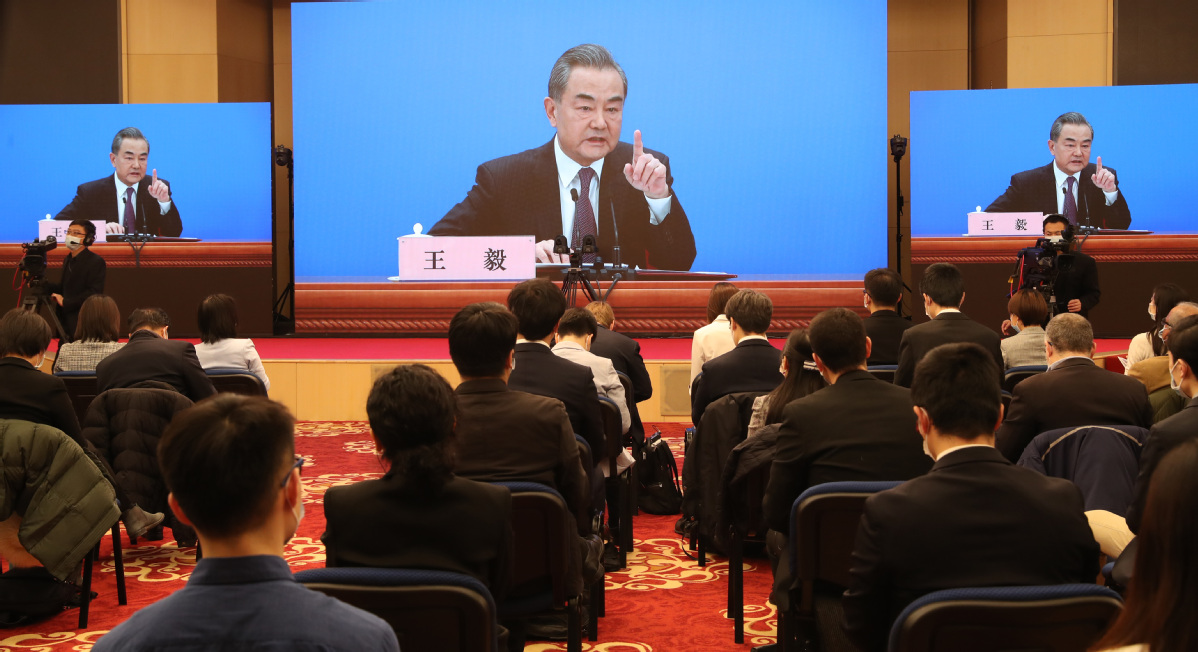 China hopes to see and welcome more journalists in the mold of Edgar Snow in this new era among foreign journalists, State Councilor and Foreign Minister Wang Yi told a news conference on Sunday.
Wang said he hopes that foreign journalists will not apply any filter to their camera, whether one of beauty or gloomy, when reporting on China.
"Truthful, objective and fair stories will always appeal to people and can stand the scrutiny of history," he said. "However the world changes, the media should stand by their professional ethnics."
Wang hailed Snow, the American journalist known for his books and articles on Communism in China and the Chinese Communist revolution, for always "staying truthful and objective and standing by justice and conscience".
"With admirable professionalism and moral ethnics, he devoted his life to enhancing mutual understanding between the Chinese and American peoples. The Chinese people have fond memories of him even to this day," he said.