Minister assures stable fiscal policy
Share - WeChat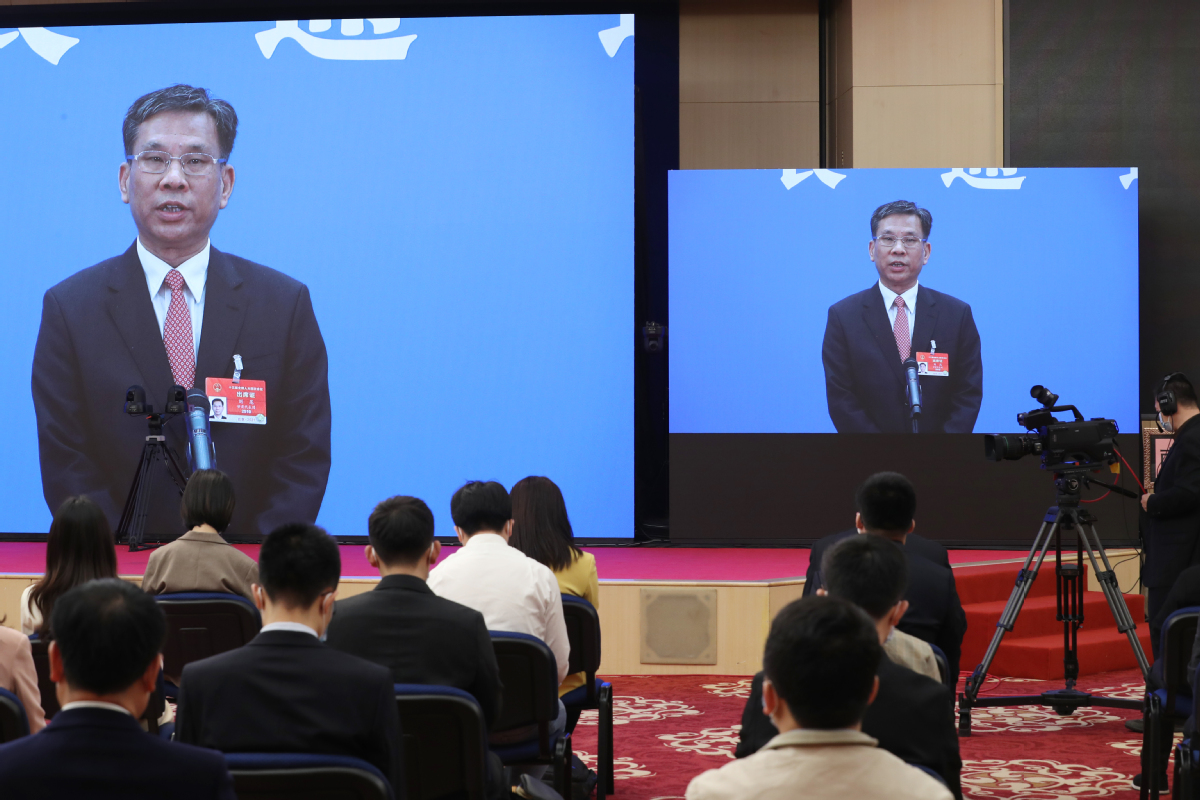 The "people-centered" fiscal policy will remain basically stable, without any sharp shifts, Finance Minister Liu Kun said during a news conference on Friday.
Unlike last year, the fiscal deficit-to-GDP ratio and the local government special bond quota targets will decline, but still be higher than the level in 2019, he said.
China will improve the efficiency and quality of its proactive fiscal policies to make it more sustainable, while ensuring that the prudent monetary policy is flexible and targeted, according to the annual Government Work Report.
Premier Li Keqiang delivered the report at the opening of the fourth session of the 13th National People's Congress at the Great Hall of the People in Beijing on Friday. The report said the target for the fiscal deficit-to-GDP ratio this year would be "around 3.2 percent", compared with "above 3.6 percent" last year. Nearly 3.65 trillion yuan ($563 billion) of local government special-purpose bonds will be issued this year, down from the 3.75 trillion yuan issued last year.
Analysts expect the overall fiscal conditions to improve this year, with steady growth in fiscal revenue and expenditure, thanks to the economic recovery and a low statistical base last year.
Luo Zhiheng, chief macroeconomic analyst at the research institute of Yuekai Securities, said the decision to lower deficit ratio target and decrease local government special bond quota is reasonable, as the economy is recovering steadily and risks are easing.
According to the finance minister, the central government's transfer payments to local governments will increase this year, to more than 8.3 trillion yuan.
This arrangement will leave space for the coming years' fiscal actions and prevent risks. Meanwhile, the fiscal policy should remain supportive to the economic recovery, Liu said. He pledged to improve the management of government debt and keep a stable leverage ratio in the government sector.
In terms of monetary policy, the government work report said it will be flexible and targeted, at a reasonable and appropriate level.
"We will see that increases in money supply and aggregate financing are generally in step with economic growth in nominal terms, maintain a proper and adequate level of liquidity supply, and keep the macro leverage ratio generally stable. We will also keep the renminbi exchange rate generally stable at an adaptive, balanced level," Premier Li said.
Lu Ting, chief economist in China with Nomura Securities, said he expected neither hikes nor cuts to policy rates and the reserve requirement ratio this year, and said the central bank plans to maintain a relatively stable renminbi against a basket of major currencies.