Luminaries see GBA as global financial hub
Share - WeChat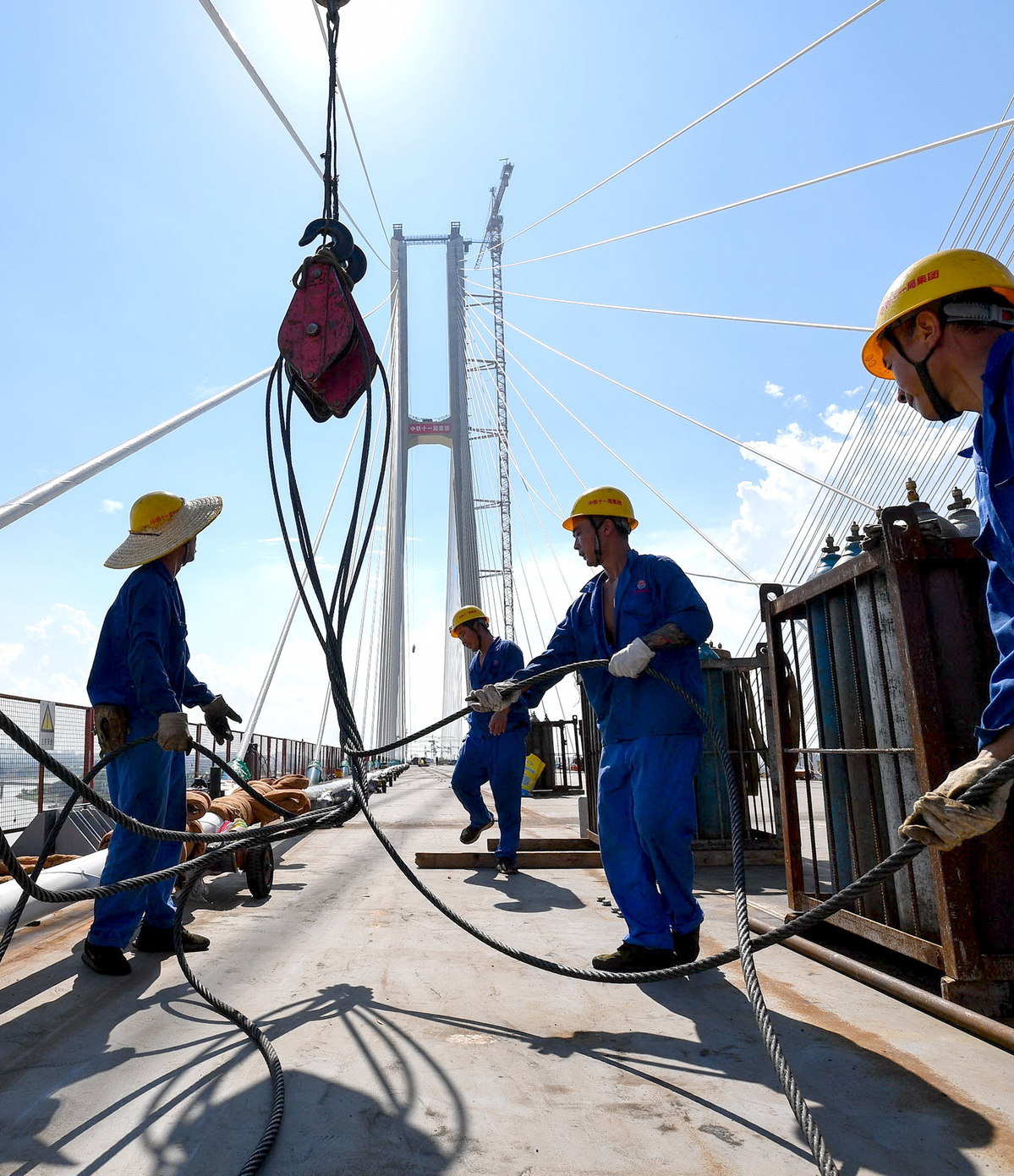 Yuan-denominated asset investment services, fintech offerings to get priority
Lawmakers and political advisers have suggested to develop the Guangdong-Hong Kong-Macao Greater Bay Area into an international financial hub, with a flurry of fintech, green finance and renminbi-denominated asset investment services in the region.
In the GBA financial hub, fintech innovations, digital currency trials for cross-border use, and programs for stock, insurance and carbon trading across different regions should be encouraged, with an eye on making the GBA an attractive destination for global investors, Bai Hexiang, head of the Guangdong branch of the People's Bank of China, the central bank, said on Thursday.
The hub could link the onshore market, which has Shanghai as the financial center, and the offshore market catered by Hong Kong, said Bai, who is also a deputy to the 13th National People's Congress. He said the GBA hub should be as important as the Shanghai international financial center, but it should develop in a different manner.
Building the GBA financial hub is expected to be one of the tasks of China's 14th Five-Year Plan (2021-25). It will be led by the central government under a mechanism that involves the central bank and financial regulators, said Bai.
Regulators have already achieved a consensus on jointly supervising wealth management products in the area with a pilot program, the so-called cross-boundary Wealth Management Connect, which allows residents to conduct cross-boundary investments in such financial instruments, the central bank announced earlier.
China can learn from the system created in the European Union that enables a financial institution, which receives a business license in one area, to offer financial services via branches across the entire EU.
Zhou Xiaochuan, former central bank governor, had earlier suggested that the GBA take the EU system as a reference for developing financial connect programs, with unified regulatory standards.
Peter Wong, HSBC's Asia-Pacific chief executive and a member of the 13th National Committee of the Chinese People's Political Consultative Conference, suggested that China should create a financial regulatory system that is geared to international standards, to accelerate the integration of financial markets and services in the GBA area.
In a proposal to the CPPCC National Committee, Wong said that though the GBA has made great strides in financial infrastructure construction, interconnectivity between financial markets, and the further opening up of China's financial sector, some institutional obstacles still restricted the development of integrated financial markets and services within the region. Problems such as differences in financial regulations and the not-so-smooth running of financial products and services across borders are still waiting to be solved.
"China could grant permission for wider and deeper reforms of the existing free trade zone in the GBA, to further eliminate institutional barriers and build a financial regulatory system that is in line with international practices," he said.
"This will not only promote the integration of financial markets and services in the GBA but also be conducive to achieving replicable institutional innovation results that can be propagated. In addition, it is helpful to improve China's new institutions of a higher-level open economy."
The government could take specific measures, such as implementing a "single pass system" so that financial institutions in Guangdong province, Hong Kong and Macao need not apply for a license separately in each place to offer cross-border financial services, Wong said.
He also advised the local governments of the three areas to recognize each others' credit reports, allowing entrepreneurs from Hong Kong and Macao who start their own business in the mainland to use their credit reports in their hometowns to apply for financial services at mainland financial institutions.