Advisers to pool wisdom for growth
Share - WeChat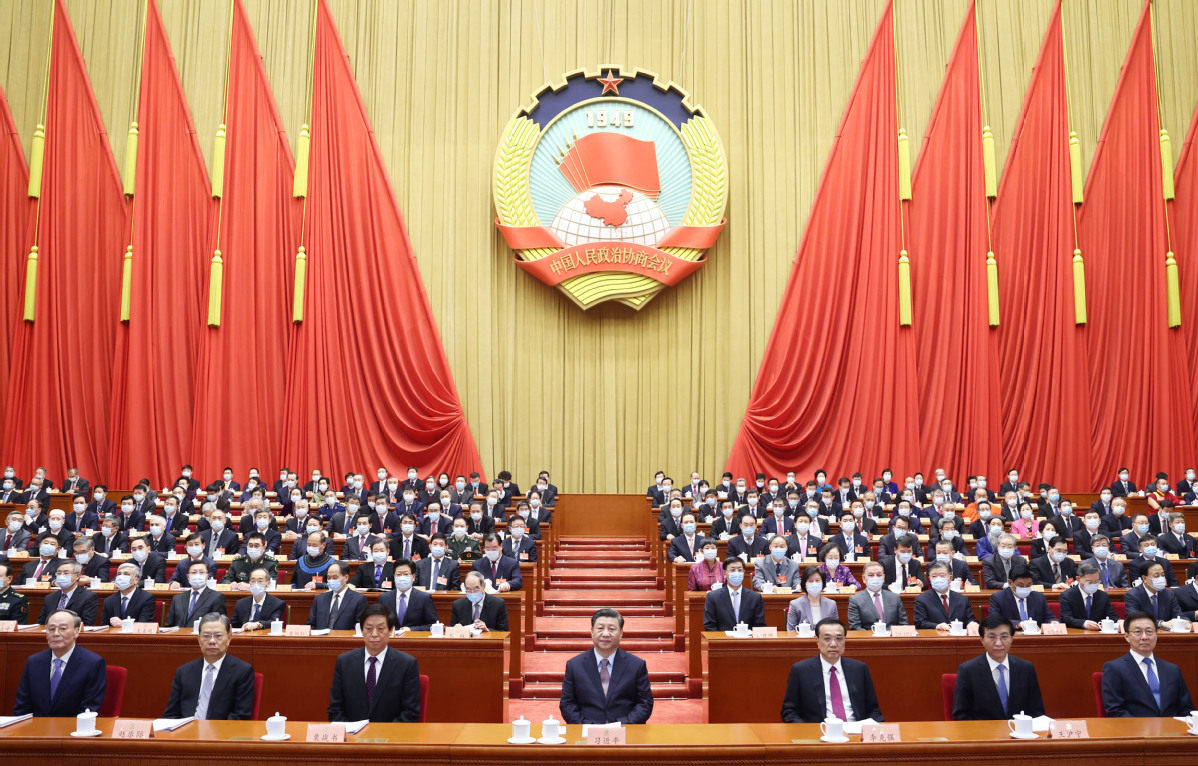 CPPCC National Committee urged to better perform duties for new journey
National political advisers are called on to better perform their duties in offering suggestions and building consensus as the country celebrates the 100th anniversary of the founding of the Communist Party of China and embarks on a new journey of development, the top political adviser said on Thursday.
The 13th National Committee of the Chinese People's Political Consultative Conference started its fourth session on Thursday afternoon in Beijing with about 2,100 members attending, raising the curtain on the two sessions, China's biggest annual political event.
President Xi Jinping, who is also general secretary of the Communist Party of China Central Committee and chairman of the Central Military Commission, attended the meeting with other leaders.
While presenting a work report to the session, Wang Yang, chairman of the 13th National Committee of the CPPCC, noted the efforts of the political advisers in COVID-19 response and economic and social development, with 699 related proposals among the total of 5,974 submitted.
This year, the CPPCC will strengthen theoretical and political guidance with a focus on celebrating the centenary of the CPC and ensure more effective consultations and suggestions with a focus on facilitating the implementation of the 14th Five-Year Plan (2021-25), Wang said.
Key tasks this year include following the guidance of Xi Jinping Thought on Socialism with Chinese Characteristics for a New Era, grounding efforts in the new stage of development and creating a new development pattern, he said.
Consultative meetings will be held to discuss how to build a more secure China, implement the rural vitalization strategy, deal with an aging society, accelerate the launch of major national science and technology programs, develop a high-quality education system and modernize industrial and supply chains.