UK to expand testing of vaccine
Share - WeChat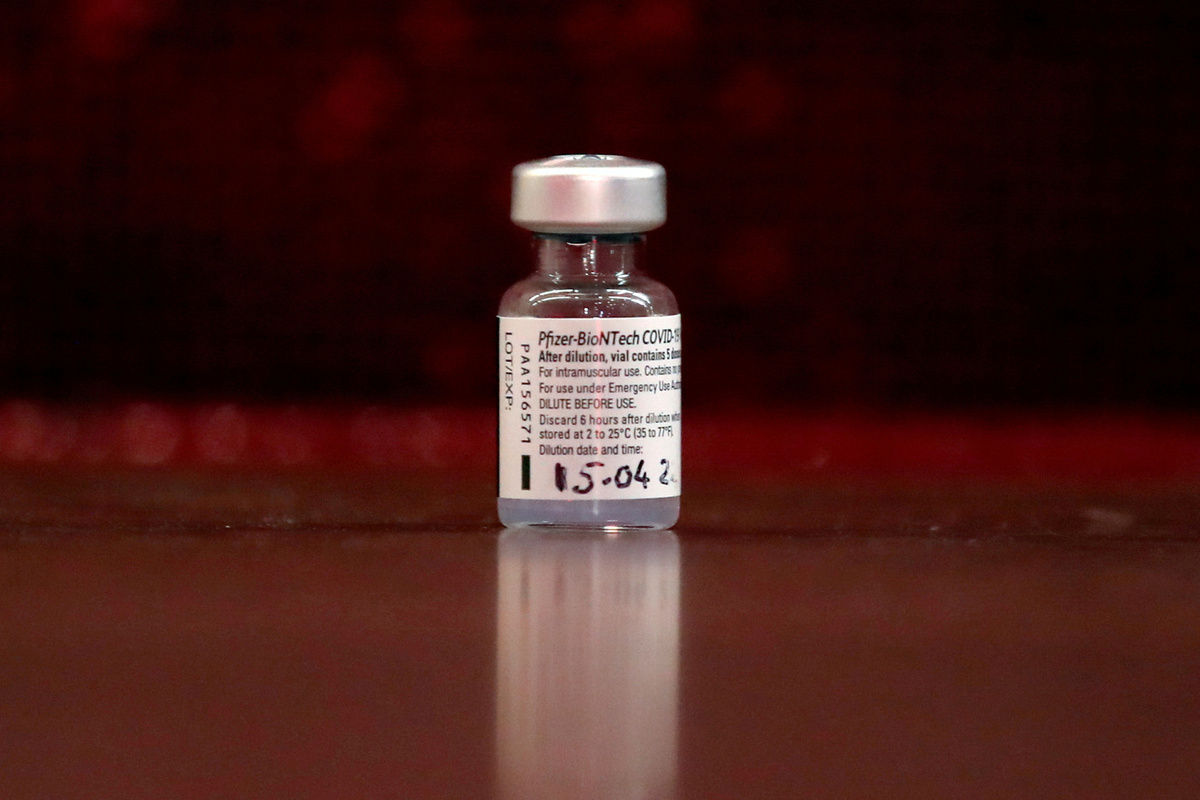 A new study in the United Kingdom will investigate how effective vaccinations are in protecting patients with compromised immune systems against COVID-19.
People with weakened immune systems, including those with types of cancer and various organ conditions, are thought to have increased risk of severe illness brought on by COVID-19 infection.
But researchers still do not know if available vaccines can provoke a sufficient immune response to provide optimal protection for these patients. Previous studies involving other vaccines have shown that their efficiency can depend on the immune status of the recipient.
"We urgently need to understand if patient populations with chronic conditions such as cancer, inflammatory arthritis and kidney and liver disease are likely to be well-protected by current COVID-19 vaccines," said Iain McInnes, who is head of the medical college at Glasgow University and a lead researcher on the study.
The so-called OCTAVE trial will recruit 5,000 patients with such conditions, and researchers will then analyze blood samples taken before and after COVID-19 vaccination, to determine patients' immune response and the likelihood that vaccines will fully protect these groups from infection.
Scientists do not yet know how long vaccines provide protection for, and there is the possibility that inoculation campaigns may have to continue intermittently for many years. Researchers at the OCTAVE trial say this may be particularly relevant for people with weakened immune systems, due to drug treatments and underlying disease.
The study is funded by the UK Medical Research Council and involves researchers from the universities of Birmingham, Glasgow, Oxford, Liverpool, Imperial College London and Leeds Teaching Hospitals National Health Service Trust.
"Current evidence shows that people with these medical conditions may not obtain optimal protection from established vaccines," said study lead Pam Kearns, who is director of the University of Birmingham's Cancer Research UK Clinical Trials Unit.
As Phase III trials for COVID-19 vaccines omitted people with known underlying conditions, little is known about how vaccinations interact with suppressed or compromised immune systems, according to Kearns.
"Patients with significant underlying diseases were generally excluded from COVID-19 vaccine studies to date-it is now important to confirm that the COVID-19 vaccines work well in such conditions," Kearns said.
What is known is that underlying health conditions can lead to severe cases of infection. The Joint Committee on Vaccination and Immunization has identified more than a dozen illnesses or groups of conditions that qualify UK residents for vaccine priority.
These include but are not limited to: chronic lung, heart, kidney, liver and neurological diseases, specific cancers, diabetes, and recipients of solid organ, bone marrow or stem cell transplant.
Researchers have begun recruiting patients at sites across the UK to carry out the study.