China caps coal output goal at 4.1b tons
Share - WeChat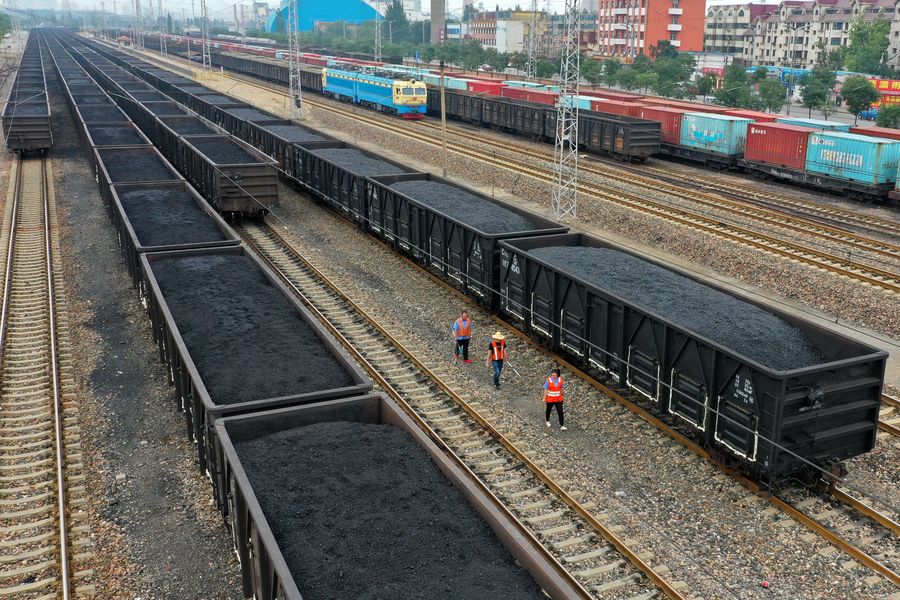 China will contain its annual coal output to around 4.1 billion metric tons and limit the commodity's use to 4.2 billion tons by the end of the 14th Five-Year-Plan period (2021-25), a leading industry association said.
The China National Coal Association said on Wednesday that the country will reduce the total number of coal mines in the country to about 4,000 by that time, with nearly 1,000 mines using smart production techniques.
"During the 14th Five-Year Plan period, the industry must deepen supply-side reforms, shore up technology upgrades, perfect products, and management, nurture new business models, stimulate new development impetus, modernize industrial regulations and governance, and improve production and conditions of coal mines," said Guo Zhonghua, head of the policy research unit of the association.
"The industry must use new growth strategies and speed up the strategic transformation toward clean energy use to achieve high-quality development."
By the end of the 14th Five-Year Plan period, China is expected to have three to five top coal giants having global competence, and 10 coal companies having an annual capacity of 1 billion tons, while encouraging mergers and acquisitions in the industry, said Guo.
Apart from eliminating excess and outdated capacity, the country will also shore up industry upgrade by promoting advanced capacity, restructuring coal product supplies, coordinating coal production and sales, and encouraging customized production.
The industry will also strive to increase concentration, or the sum of market shares by big coal companies, and nurture new growth drivers by coordinating the development of upstream and downstream sectors, so that the coal industry will progress to achieve efficiency-based high-quality development.
Innovation in the industry will also be boosted, according to the association. Research on green and smart coal mining, mining safety, accidents and disaster prevention, clean and efficient use of coal will be conducted. Technological innovation in core areas such as safe and intelligent mining, clean, efficient and intensive coal use, and strategic energy preservation will be strengthened.
The industry will also accelerate the establishment of smart factories and digital workshops, and step up research and development of unified smart equipment, key device components and industrial software.
China produced 3.9 billion tons of coal last year, up 1.4 percent on a yearly basis, according to the National Bureau of Statistics.
Data from the association showed that China had shut 5,500 coal mines and eliminated annual capacity of more than 1 billion tons by the end of last year.
By the end of 2020, China had less than 4,700 mines, among which 1,200 were big-scale mines with annual capacity of above 1.2 million tons. The big mines accounted for 80 percent of the national coal output last year.
The country's coal production capacities have been clustered in coal-rich regions such as Shanxi and Shaanxi provinces during the 13th Five-Year Plan period (2016-20), according to the association.