UK ambassador makes wrong argument
Share - WeChat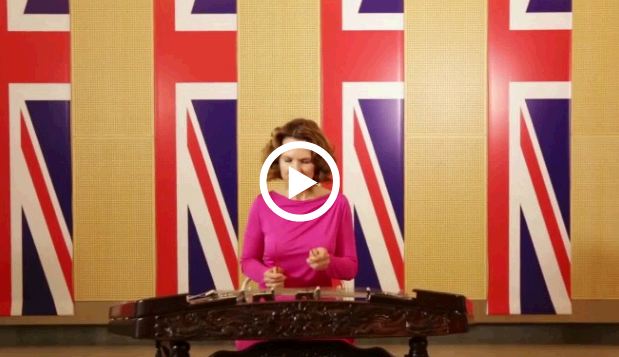 British Ambassador to China Caroline Wilson's op-ed on Tuesday accusing Chinese media's calling foreign journalists in China "China haters" is making both false and wrong arguments.
In a Chinese language article published on WeChat, the most popular social media platform in China, Wilson lamented that foreign media's positive role in China has been vilified. She cited multiple examples to show how news media in the United Kingdom and a few in China played a watchdog role in uncovering scandals and problems.
But no one has argued against the legitimate watchdog role of the press, despite the fact that China has much to improve in this regard, and could and should learn from best practices globally.
Wilson didn't name the specific article when she alleged China Daily called foreign media "China haters". I have used that term, too, but only of some journalists, pundits and politicians who have shown a consistent pattern of demonizing China by presenting one-sided stories or telling lies. It's not hard to look at the archives to find some journalists interviewing only one-sided sources while deliberately ignoring the other side. Such bias was in full display in their recent coverage of Hong Kong and Xinjiang, not to mention the few BBC reports that included fabricated facts.
We should not put all the blame on these journalists. A former New York Times reporter told me that he did send back positive stories about China, but the editor in New York simply told him that American readers are not interested in such stories. As McCarthyism resurfaces in the US and some other countries these days, journalists are under greater pressure to toe the line of political correctness.
Sensational journalism is still haunting the news media. In recent years, partisan media divides have grown, according to a Pew report last year. No one today would believe that CNN, Fox News and MSNBC, the three major US cable networks, are unbiased towards Democrats and Republicans.
Wilson's arguments are full of flaws. She talked about the British media's criticism of the UK embassy in China last year regarding the evacuation of British citizens from Wuhan during the COVID-19 outbreak as independent media watching the government.
But she failed to note how some Western journalists indulged themselves in calling China's extraordinary measures in surveillance of cases, contact tracing, isolation and quarantine, including the use of drones, as "human rights violations" and "infringement of civil liberty". Some gleefully predicted China's Chernobyl moment had come.
Ironically, when drones were later used in some European states to ensure the implementation of lockdown measures, no one called it a human rights abuse.
It's scary to think that if China had caved in to the pressure to drop the measures in the past year, it would probably have had the largest number of cases and deaths from COVID-19 by now, given its huge population.
In the article, Wilson, citing the Beijing-based Foreign Correspondents Club, said that China in 2020 witnessed the largest expulsion of foreign journalists in 30 years. She intentionally omitted the fact that it all happened after the Trump administration's reckless persecution of Chinese journalists and news media in the US by kicking out far more Chinese journalists. The Chinese response was proportionate and restrained. You can't talk about Beijing's ban of BBC's airing in China without mentioning London's revocation of CGTN's license in the UK. Otherwise, it's one-sided and biased reporting.
China's success in the past four decades is attributed partly to constant learning from the rest of the world. Honest and genuine criticism of China is always welcomed. It's those who constantly wish for and relish China's mistakes that belong to China haters, such as politicians like Mike Pompeo.
The author is chief of China Daily EU Bureau based in Brussels.
chenweihua@chinadaily.com.cn
If you have a specific expertise and would like to contribute to China Daily, please contact us at opinion@chinadaily.com.cn, and comment@chinadaily.com.cn.
Most Viewed in 24 Hours
China Views