Siemens kicks off smart infrastructure road show in Shenzhen
Share - WeChat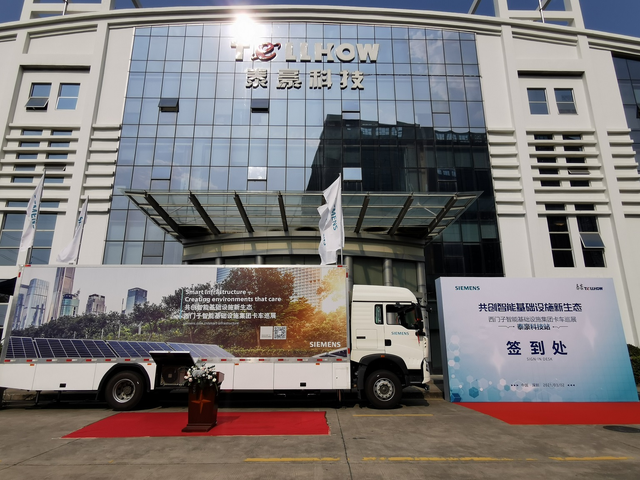 Global technology powerhouse Siemens AG kicked off a road show for its smart infrastructure truck in Shenzhen, Guangdong province, on Tuesday, aiming to team up with a number of local industry customers and partners to explore cooperation opportunities to build a new ecosystem of smart infrastructure.
The road show will continue its way to Guangdong, Hainan and Fujian provinces and the Guangxi Zhuang autonomous region in the coming months, according to the company.
The truck will visit Siemens' customers and partners in more than 70 cities in China within two years, representing an important initiative of the company to stay close to markets and customers, jointly explore channels and promote value co-creation, according to the company.
"Digital and intelligent technologies will advance the efficient management and sustainable development of cities, endow urban management with great potential, and bring opportunities for the development of more smart city applications," said Thomas Brenner, executive vice-president of Siemens Ltd China and general manager of Smart Infrastructure, Siemens Greater China.
Siemens displayed the corresponding technical products and industry solutions under five sectors of smart power distribution, intelligent motor controls, smart buildings, vertical solutions and digital solutions in the truck. They are aimed at helping customers in power utilities, industry, infrastructure and buildings to achieve more efficient, reliable, flexible and energy-saving operations.
"Cities in southern China, especially in the Guangdong-Hong Kong-Macao Greater Bay Area, have gained momentum in recent years and are committed to promoting high-level infrastructure development and building smart urban agglomerations and green, livable cities," said Zhang Lei, general manager of Smart Infrastructure South China Sales, Siemens Ltd China.