State Grid plans diversified clean energy system
Share - WeChat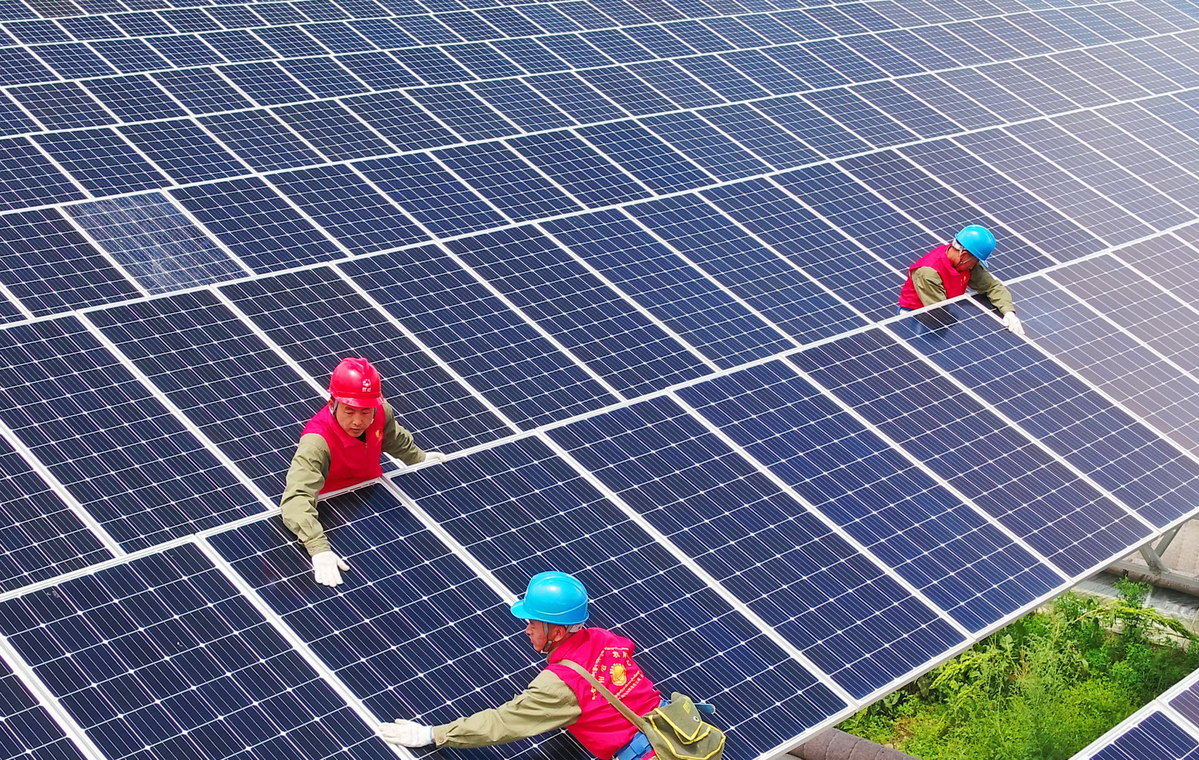 State Grid Corp of China, the world's largest utility, will build a diversified clean energy supply system in the next decade and increase the proportion of non-fossil fuels in primary energy consumption to 20 percent and 25 percent by 2025 and 2030, respectively.
The company will also ramp up clean energy infrastructure, including wind, solar and hydro-power. It will also focus on the promotion of electric energy to replace coal and fossil fuels in industrial manufacturing, construction and transport. The company expects the proportion of electricity in final energy consumption to reach 30 percent by 2025 and 35 percent by 2030, it said in a statement on Monday.
Analysts said the company's plan to build a diversified clean energy supply system will help maximize the build-out of wind and solar energy infrastructure across the country and further accelerate China's clean energy efforts.
Considering the fact that China will be adding massive amounts of clean energy generation capacity in the next three decades, the company's announcement is not surprising, said Joseph Jacobelli, an energy analyst and senior adviser for Asia at Cenfura Ltd, a smart energy services company.
China said last year that it would aim to peak its carbon dioxide emissions before 2030 and achieve carbon neutrality before 2060.
According to a forecast released by the Global Energy Interconnection Development and Cooperation Organization, solar and wind power capacity in China will reach 1,107 gigawatts and 1,270 GW by 2035 and increase to 1,967 GW and 2,248 GW, respectively, by 2050.
"As such, the grids will also have to massively ramp up transmission investments," said Jacobelli.
"The challenge for State Grid, and for the whole electric power complex in general, is how authorities will promote distributed generation and micro grids on a large scale and not just in isolated areas with underprivileged population."
The company plans to build seven ultrahigh voltage lines with a total power transmission capacity of 56 GW by the end of 2025, and most of the newly added cross-region transmission lines will be transmitting the clean energy, it said.
"State Grid has a cumulative capacity of operating ultrahigh voltage lines at about 140 GW, and during the 14th Five-year Plan period (2021-25) it will reach over one-third of the current number, underscoring State Grid's ambitions on future energy interconnections," said Wei Hanyang, a power market analyst at Bloomberg New Energy.
"The company's efforts to further strengthen the network in northern and Central China will also help avoid regional blackouts during extreme weather events," he said.