Winter sports development sets hot pace
Share - WeChat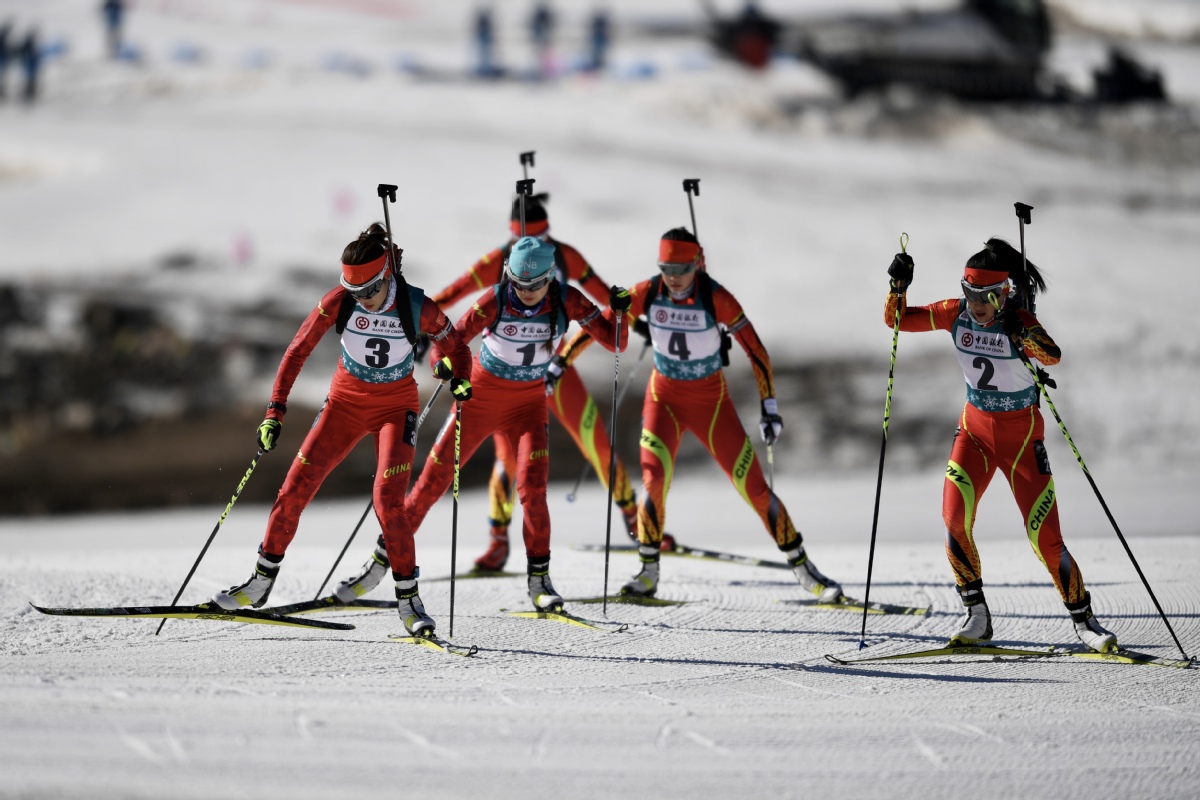 European resorts look to China as new growth source
Tourist destinations in Europe are confident that the strong growth of China's winter sports industry will benefit their economies.
They believe that the nation's rising interest in such sports, fueled by staging the Beijing 2022 Winter Olympics and Paralympics, is especially significant for the recovery of international winter tourism.
Ice and snow sports in China are expected to attract 230 million visits by participants in the 2020-21 winter season, with revenue projected to top 390 billion yuan ($60.27 billion), according to the China Tourism Academy.
A recent report, "2021 China Ice and Snow Tourism Development", released by the academy, said the country's total investment in the sector exceeded 900 billion yuan over the past three years, including a total of 610 billion yuan for 2018 and 2019.
Emanuel Lehner-Telic, Asia regional manager at the Austrian National Tourist Office, said: "Those figures show the eagerness to become one of the world's leading winter sports nations. The speed at which China's winter sports industry has developed is unprecedented."
Batiste Pilet, promotions manager for China at Switzerland Tourism, said, "Since Beijing won the bid for the Winter Olympics, the whole industry has received unprecedented attention, and many investments, as well as promotions, have boosted visitor numbers."
The Chinese capital was selected to host the 2022 Winter Olympics after beating Almaty-the largest city in Kazakhstan-by four votes in 2015. Since then, winter sports development in China has been fast-tracked.
Pilet said: "Not only has the number and quality of ice and snow facilities grown, the number of snow sports enthusiasts has risen, too."
A total of 770 ski resorts were in operation nationwide in 2019, a rise of more than 67 percent compared with 2014, according to the 2020 China Ski Industry White Paper.
The white paper also said the number of skiers reached 13.05 million in 2019, up from 8.05 million five years previously, while the number of skier visits rose by 103 percent over the same period, to 20.9 million in 2019.
Oliver Sedlinger, a veteran Beijing consultant on the Chinese outbound travel market and founder of the tourism marketing consultancy Sedlinger and Associates, said: "In the Chinese market today, it is clear that skiing has become a mainstream interest and a lifestyle activity. It is attracting more and more Chinese consumers, including many beginners."
In its bid for the 2022 Winter Olympics, China pledged to raise the number of winter sports participants in the country to 300 million by next year, and estimated that the value of the winter sports industry would be 1 trillion yuan by 2025.
The country's rapid development of winter sports has also led to a growing number of Chinese visiting overseas destinations during the winter, with many European resorts benefiting from this in recent years.