Kenya's president elected East African Community chairman
Share - WeChat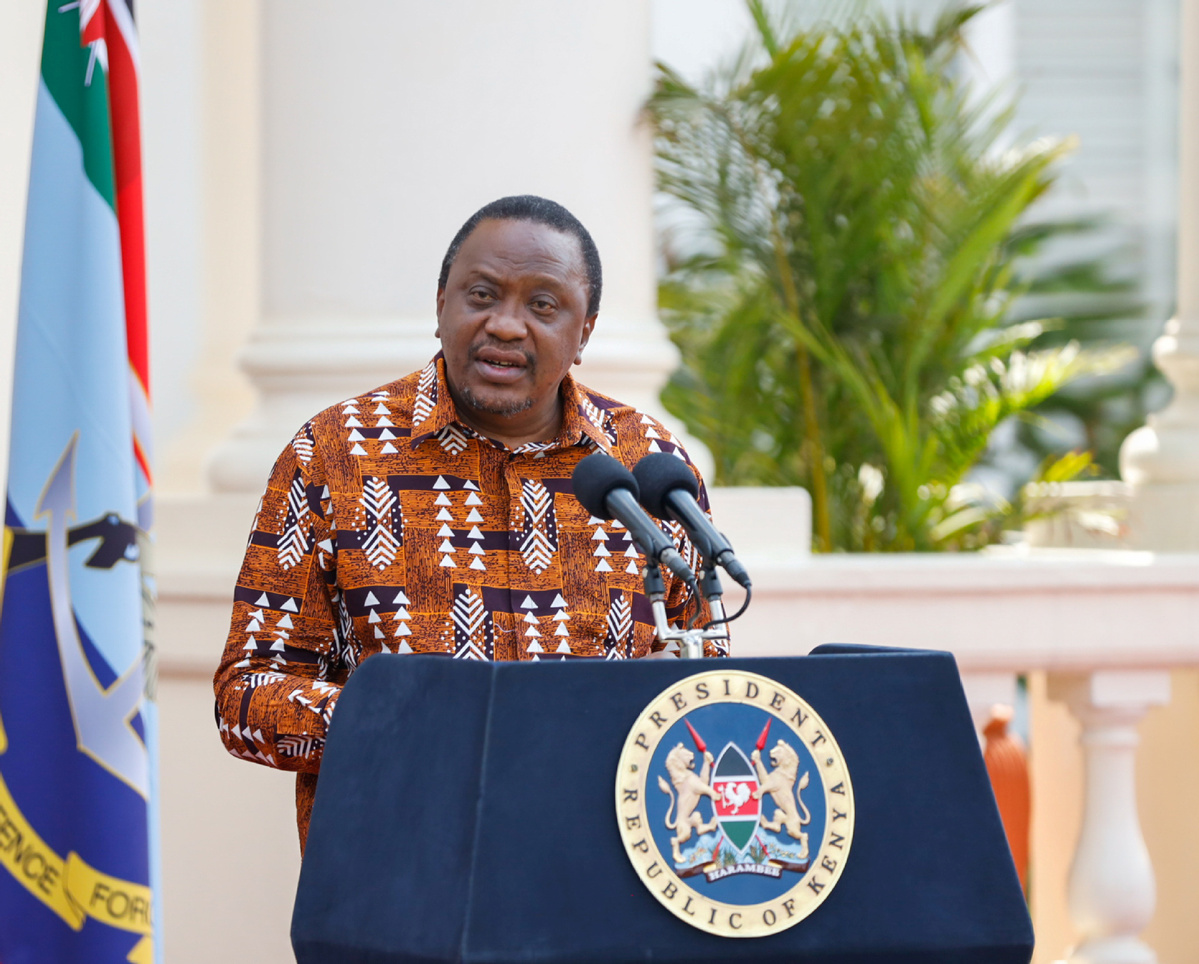 Kenyan President Uhuru Kenyatta has been elected chairman of the East African Community during the 21st Ordinary Summit of EAC Heads of State held virtually on Saturday. Kenyatta will take over from his Rwanda counterpart, President Paul Kagame, who assumed office in February 2019.
While addressing the summit, Kenyatta assured members that he will spare no effort towards the realization of the shared aspirations that re-established the community 20 years ago.
"Thank you for showing confidence, faith and trust in me. I promise to do all I can to take our region to greater heights. It is desirable that the objectives of the customs union, common market and monetary union, as well as easier cross-border movement of goods, people and services, be realized," Kenyatta said.
The Kenyan president also took the opportunity to outline his vision for the region, saying he will focus on strengthening partnerships to enhance intra-EAC connectivity and ensuring sustainable implementation of projects and programs in productive sectors.
Kenyatta also emphasized the need for partner states to harmonize their commitment on the free movement of people, workers and services as envisaged in the region's common market protocol.
The EAC is a regional intergovernmental organization comprising Burundi, Kenya, Rwanda, South Sudan, Uganda and Tanzania. The work of the EAC is guided by its treaty, which established the community. It was signed in November 1999 and entered into force in July 2000 following its ratification.