Spectacular art emerges from humble wheat straw
Share - WeChat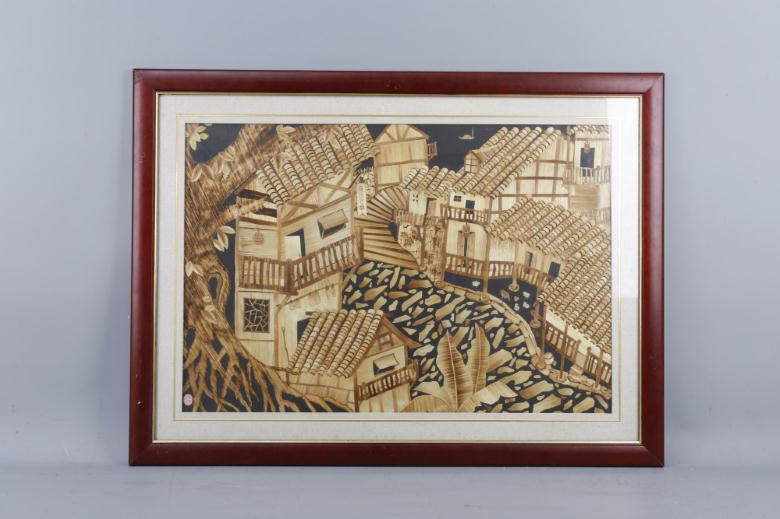 In Chongqing's Dadukou district, a special group of artists —straw painters — have devoted thems elves to the cultural heritage and pushed the boundaries to make the ancient folk art shine in the new era.
Straw painting originated during the Sui Dynasty (581-618), prospered in the Tang (618-907) and Song (960-1279) dynasties, and gained popularity in the Ming (1368-1644) and Qing (1644-1911) dynasties.
The craft, which migrated with various groups of people over time, originated in the Central Plains of China and gradually reached Hubei province, Chongqing and other places. It took root in Chongqing's Dadukou district.
The art was listed as an intangible cultural heritage of Chongqing in September 2009.
As a symbol of harvest and wealth, wheat straw has been taken as sacred through the ages. The art using wheat straw as the sole raw material turns simple agricultural leftovers into exquisite handicrafts such as figures, landscapes, flowers and animals.
To create a painting, artists must complete many steps, including straw selection, trimming, bleaching, scraping, grinding, ironingand smoking. The process requires great patience, sophisticated control of force and temperature and unique aesthetic judgment from the craftsmen.
Decorative wall hangings and household items adorned with wheat straw images — screens, vases, lamps and storage boxes, to name a few — are common in the practice of Dadukou wheat straw painting.