Glass flower in the air invites shaky tourists
Share - WeChat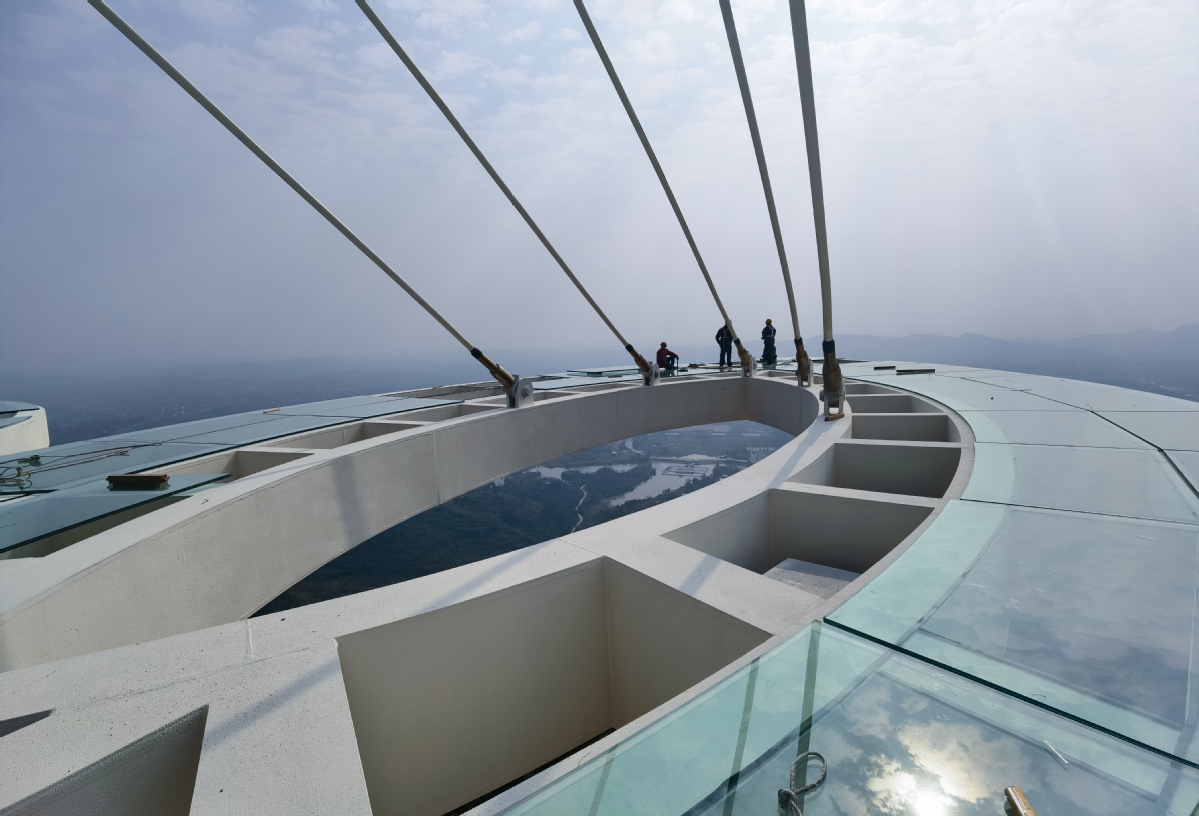 A glass-bottomed viewing platform in Chongqing will open to the public in March.
The breathtaking platform, located in the Kaizhifeng Scenic Area of Chongqing's Dianjiang county, cost 41 million yuan ($ 6.34 million) to build. It is 56 meters long and 71 meters wide, including a viewing platform, a glass house and an evacuation platform. The peony-like design suggests the unity of 56 Chinese ethnic groups.
The project is entering the testing phase.