Uptick in tourism during holiday signals rebound
Share - WeChat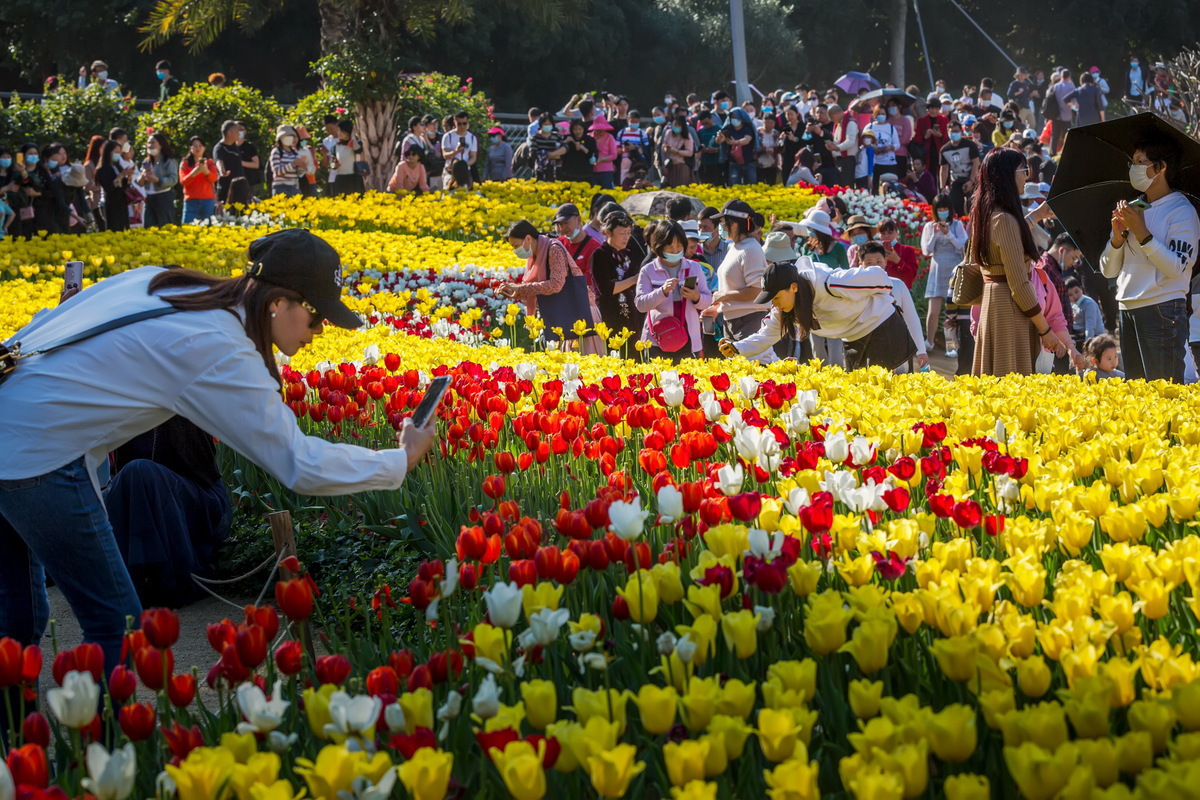 The nation's tourism market saw a steady recovery during the Spring Festival holiday, pointing to a continued upturn after being hit hard by the COVID-19 pandemic last year.
The recovery is remarkable given that many people were encouraged to stay put over the holiday, industry insiders said.
During the seven-day break, travelers made around 256 million trips to domestic destinations, a year-on-year rise of 15.7 percent from the same period in 2020 when the pandemic had just started, according to a statement from the Ministry of Culture and Tourism on Thursday. The trips were equal to some 75.3 percent of those during the holiday in 2019, the statement said.
Tourism-related revenue generated over the period was 301 billion yuan ($46.7 billion), up 8.2 percent year-on-year, and 58.6 percent of that in 2019, the ministry said.
The tourism sector operated safely and smoothly during the holiday, according to the ministry. About 10,000 domestic attractions remained open, some 75 percent of the total.
Strict coronavirus control and prevention measures were used at destinations, including required reservations and checking temperatures and health codes.
"It was the first Spring Festival after COVID-19 control and prevention work had become normal. Staying put was a buzzword in response to the government's call," Liu Fei, an officer at China Telecom's department of residential services, said at an online news conference on Monday.
"It, however, didn't stop people's desire for and pursuit of a better life. Many spent a special and meaningful holiday in the locations where they work, and local culture and tourism bureaus launched policies to facilitate short-distance tours," he said.
Surveys found holiday trips saw double-digit growth, and they peaked on the holiday's third day, indicating a trend toward full recovery, Liu said.
"The official call to stay put made short-distance tours within cities or provinces exceptionally popular. Leisure trips to villages and suburbs near cities also boomed," he said.
Reservations for domestic attractions during the break rose by 168 percent from the previous week, according to Qunar, an online travel agency.
Schoolteacher Wang Youlei said he stayed in WTown, an attraction featuring traditional-style buildings in Beijing's Miyun district, for three days.
"My family had planned to go back to my hometown in Hunan province for Spring Festival but decided to stay put in Beijing one week ahead of the holiday," the 36-year-old said. "WTown, in suburban Beijing, is an ideal place for a short-distance tour."
He said that he drove the family-his wife and their 3-year-old son-on Feb 14, Valentine's Day. "It was a celebration of the traditional holiday and our love," he said. "We booked hotel rooms online and spent two nights there. Though we didn't go to my hometown, it was an unforgettable holiday to us."
For many people, hotels were a good getaway. Usually during Spring Festival, hotels in popular destinations such as Sanya, in Hainan province, are preferred, said Liu Han, Qunar's vice-president. But during this year's holiday, hotels in big cities were popular.
The tourism market in 2021 is trending toward recovery, based on official data, said Dai Bin, president of the China Tourism Academy.
"Domestic tourism revenue saw growth since the third day of the holiday, on Feb 13, and the number of travelers saw growth a day later. Both showed growth when the break finished on Feb 17," he said.