British pet-food exports to EU held up at border
Share - WeChat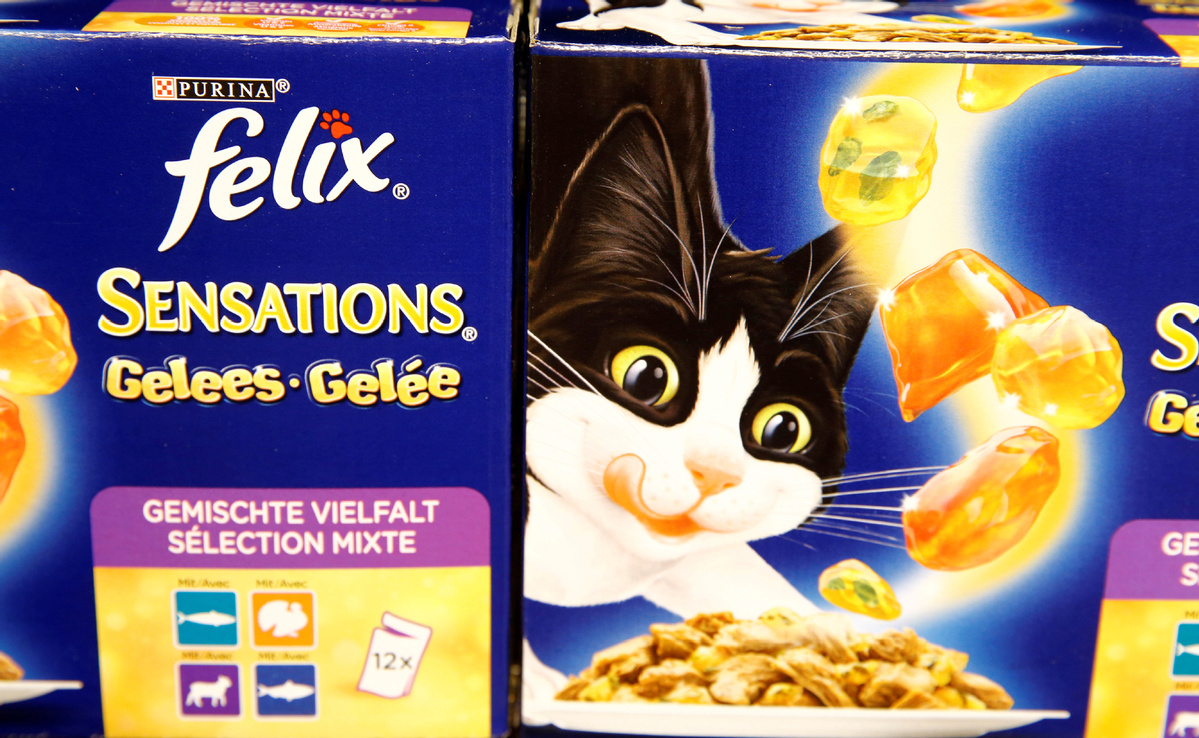 The United Kingdom's pet food industry is the latest to complain of difficulties encountered with exporting products to the European Union because of new post-Brexit cross-border bureaucracy.
A survey by the Pet Food Manufacturers' Association, or PFMA, shows only one-third of businesses in the sector have managed to get their products through to the EU since the start of the year.
The new trade rules in place since Jan 1 as a consequence of Brexit have caused significant disruption, especially for food industries, such as shellfish and mussel exporters, for pork exporters, and for gin and whisky distillers.
Michael Bellingham, chief executive of the PFMA, told the Financial Times that "confusion over paperwork" and a "lack of detailed knowledge from government officials" was costing the pet food export sector 285 million pounds ($400 million) a year.
"Two-thirds of members are not getting their product through. It's a big issue," he said.
The financial broadsheet reported that respondents to the PFMA survey complained of the "need to provide detailed data on the source of pet food products". One respondent was quoted to have said: "the level of detail required is disproportionate to the benefit of exporting".
The new trade environment, and a complicated "web of haulage and distribution hubs that make up the EU market" mean businesses are struggling to adapt to export and import requirements that had not existed for decades.
Delays are also being caused by veterinarian shortages, needed for certifying food consignments, and by transport haulage companies "refusing to accept animal-based products in case they are stopped at the border".
Small business owner Peter Kersh told the Financial Times that it is now harder to export to Europe than to the United States, and warned that companies could not afford to be unreliable against their EU competitors.
Kersh, managing director of World Foods Ltd, which exports 35 percent of its products to the EU, said problems with Swedish customs were even affecting his ability to export to Norway, a non-EU state.
"If we don't get this product up to Norway then big customers will just use something else."
Rod McKenzie, policy director at the Road Haulage Association, said: "For these smaller businesses, the red tape becomes a nightmare."
The PFMA survey found that veterinarians were unwilling to take on the consignment certifying work, as they were "not confident about what was required".
The UK government has said it continues to work closely with producers. The agriculture ministry, known as DEFRA, said: "We've always been clear that there would be new processes for traders, and we continue to support them in their transition to these new arrangements."