State capital optimization gets impetus
Share - WeChat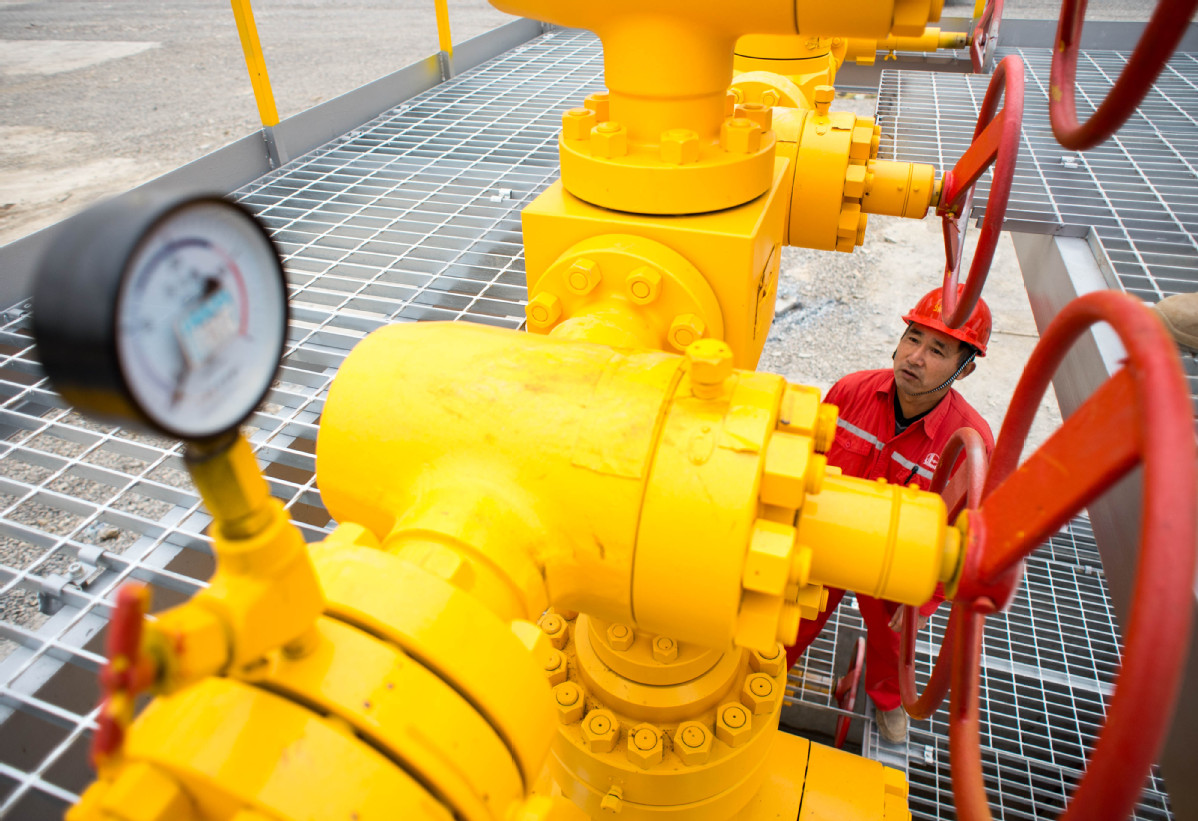 Role-model companies set to foster country's high-quality growth efforts
China will accelerate the optimization of State capital and industrial restructuring during the 14th Five-Year Plan period (2021-25) and create role-model companies to foster high-quality growth, senior government officials said on Tuesday.
The government will promote the strategic reorganization and professional integration of centrally administered State-owned enterprises and divest their noncore, nonadvantageous and noncompetitive businesses during this period, said Hao Peng, chairman of the State-owned Assets Supervision and Administration Commission of the State Council.
"This will help deal with ineffective and low-performing assets, and speed up the digital and smart upgrading of China's SOEs," he said, adding the government will focus on strategic security, industrial advantages, national economy, people's livelihood, public services and other functions while restructuring State capital in the next stage.
The country's top State assets regulator had accelerated the optimization and structural adjustment of State-owned capital during the past five years, completing the reorganization of 12 groups formed by 24 central SOEs.
Meanwhile, it also established and received State assets from other government branches to supervise another five groups including China Oil and Gas Piping Network Corp and China Certification and Inspection Group. China currently has 97 central SOEs, down from 106 in 2015.
By the end of last year, the total assets of China's SOEs amounted to 218.3 trillion yuan ($33.78 trillion) and the owners' equity reached 71.9 trillion yuan, with an average annual growth rate of 12.7 percent and 12.5 percent, respectively, during China's 13th Five-Year Plan period (2016-20), SASAC data showed.
Among them, the total assets and the owners' equity of central SOEs supervised by the SASAC rose to 69.1 trillion yuan and 24.5 trillion yuan, with average annual growth rate of 7.7 percent and 9.1 percent, respectively, over the past five years.
China will push for "targeted integration" in national defense, natural resources, energy networks, food supply, "new infrastructure" and other fields during the 14th Five-Year Plan period, said Peng Huagang, secretary-general of SASAC.
It will help enrich the country's supply chain, improve the impact resistance of the industrial system, promote the integration and coordination of innovative resources, accelerate the breakthrough of a number of key technologies and effectively solve product and service similarities between certain central SOEs, he said, stressing this will also avoid resource dispersion, repeat construction and other issues, and form a combined front.
For instance, the Shanghai-headquartered China COSCO Shipping Corp Ltd, which was created by merging the erstwhile China Ocean Shipping (Group) Co and China Shipping (Group) Co in 2016, owned 1,371 vessels, including 440 bulk vessels and 214 oil tankers with a capacity of 109.33 million dead weight tons by the end of September, making it the global leader.
It has also invested in 59 terminals across the world, including 51 container terminals, to enrich its global business lines. The annual throughput of its container terminals is about 126.75 million twenty-foot equivalent units.