Horizon, SAIC form auto chip alliance
Share - WeChat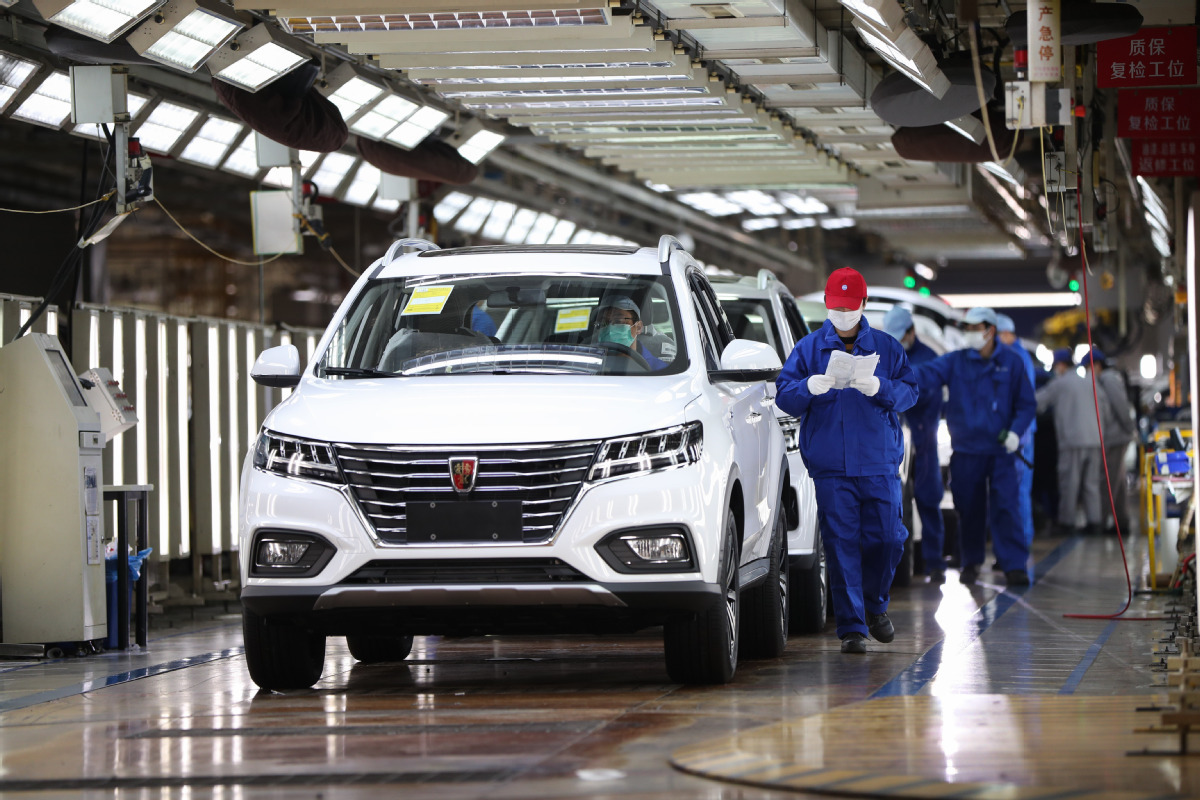 Chinese automobile giant SAIC Motor Corp Ltd will join hands with smart chip company Horizon Robotics to further expand in the automobile chip arena.
SAIC and Horizon will leverage their strengths to explore cutting edge technologies in automobiles and in research and development of intelligent and connected vehicles to gain a vantage position in smart vehicle development, said an agreement signed between the two sides on Feb 10.
"The cooperation looks to fully integrate the respective strengths to build a brand-new collaborative model in automotive AI development, and for intelligentization of the automobile industry," said Yang Xiaodong, vice-president of SAIC Motor, and general manager of SAIC Passenger Vehicle.
According to Yang, SAIC will use its SAIC Passenger Vehicle unit as a platform to create a collaborative ecosystem with the top companies in related sectors.
"Chips are one of the key areas for intelligentizing the automotive industry, and Horizon Robotics is one of the few companies having capabilities of manufacturing smart chips, vision perception algorithms as well as data technology," said Yang.
"SAIC Motor is already a well-recognized industrial leader in smart driving, and we expect our cooperation to promote the creation of an intelligent vehicle ecosystem," said Yu Kai, founder and CEO of Horizon Robotics.
According to the agreement, Horizon Robotics will provide a full series of smart chips based on SAIC Passenger Vehicle's diversified demands in intelligent driving development.
Earlier this month, Chinese automaker Great Wall Motor said it was investing in auto chip startup Horizon Robotics and the two sides would jointly develop smart car technologies, according to a Reuters report.
Horizon subsequently said that it had secured a $350 million Series C3 financing from a group of investors like BYD, Changjiang Automobile Electronic and Dongfeng Asset Management.
While Chinese automobile companies are entering the chip sector, semiconductor shortages are forcing companies like Ford Motor Co, Toyota Motor Corp, Fiat Chrysler Automobiles and Nissan Motor Co Ltd to cut vehicle output.
SAIC Passenger Vehicle's connected vehicles and new energy cars are extremely popular among Chinese consumers. In January, SAIC Passenger Vehicle sold more than 80,000 units, up by 33 percent on a yearly basis. Out of these, more than 14,000 units were new energy cars, up by 118 percent from a year ago.