Lesson apps-music to the ears of parents and kids
Share - WeChat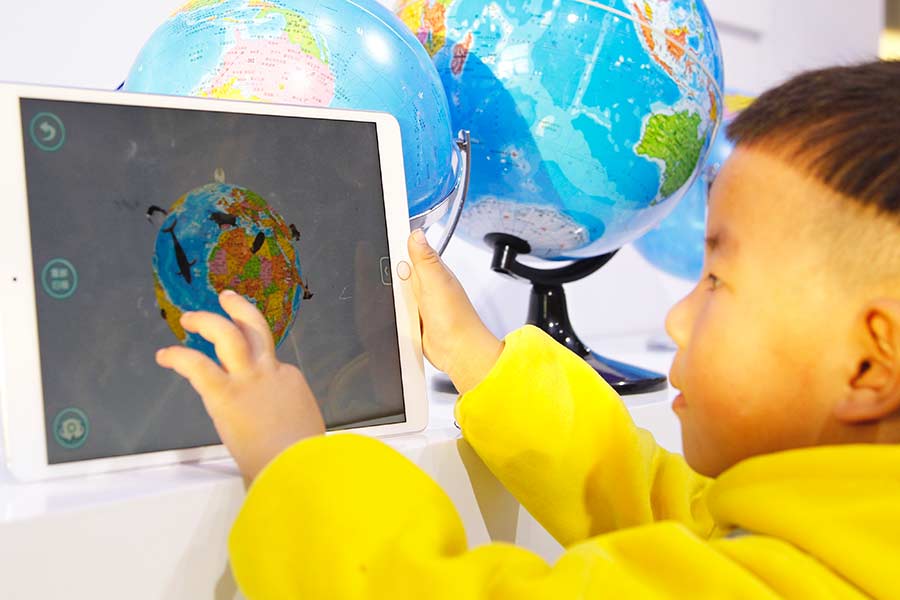 When I chatted about online education with my foreign friends recently, some of them wondered if "tiger dads and moms"-disciplinarian parents who torment their children to produce peak academic performance-push their kids to study day and night so the latter could receive higher grades.
My pals were pleasantly surprised when I told them that China's thriving online education sector is bringing about positive changes in parental attitudes in China, spawning some interesting phenomena.
Angela, 7, said she loves her Swedish father, Chinese mother, and her online piano tutoring platform. The parents enrolled the girl for an e-program, and every time Angela performs well, she receives bonus stars that can be exchanged later for gifts.
In cyberspace, education is no longer limited to basic subjects like math and English. Lessons in music, painting, singing, dancing, and even chess are offered online these days, against a background of COVID-19-related restrictions on person-to-person interactions.
Making this happen are innovation-minded Chinese technology companies. The focus of their efforts is on leveraging technology to make online learning not only lifelike but enjoyable and value-added.
Parents who initially balked at the prospect of having kids around at home 24/7 are slowly realizing that online education could well be a blessing in disguise. No more do they have to escort their children to institutes and coaching centers.
One of my friends said Angela's mother heaved a huge sigh of relief on finally finding the right kind of app-based online platform for piano lessons.
"The market potential is big as many parents are not professionals who can instruct their children and have no idea whether their children are doing things the right way or not," said Ye Bin, founder and chief executive of The One Music Group, an online tutoring platform.
Renowned pianist Lang Lang and artificial intelligence expert Kaifu Lee are among the early investors who backed The One Music Group.
"The AI-enabled online piano tutoring app aims to make learning the piano an enjoyable experience with the help of technology," Ye said.
Ye also said the app comes with a smart function wherein the scoring is stopped when a person makes a mistake. The software will remind the user of the wrong sound and indicate the correct note on the screen after five seconds.
"What made this possible is our self-developed piano tone recognition technology, which is also our core competitiveness," he said, adding that the advanced tech will automatically adjust to match different pitches of different family pianos and decrease the background noise to the lowest level.
Such businesses are developing so fast that I'm now getting ideas. Should I cast aside my shyness and boldly take the plunge into singing? After all, I don't have to commute to institutes now, nor do I have to interact with people I'd rather steer clear of.
Best of all, online, there is no risk of embarrassment upon playing a tune wrongly or missing a note. My sense is, online learning can dramatically increase the number of learners, more so because one-on-one tutoring could be affordable now.
As the sector grows to encompass more sectors and different consumer groups, I think it's entirely in the realm of possibility that the long-shackled inner singer in me would break free one of these days for a full-throated number.