Airfreight industry reaches for new heights
Share - WeChat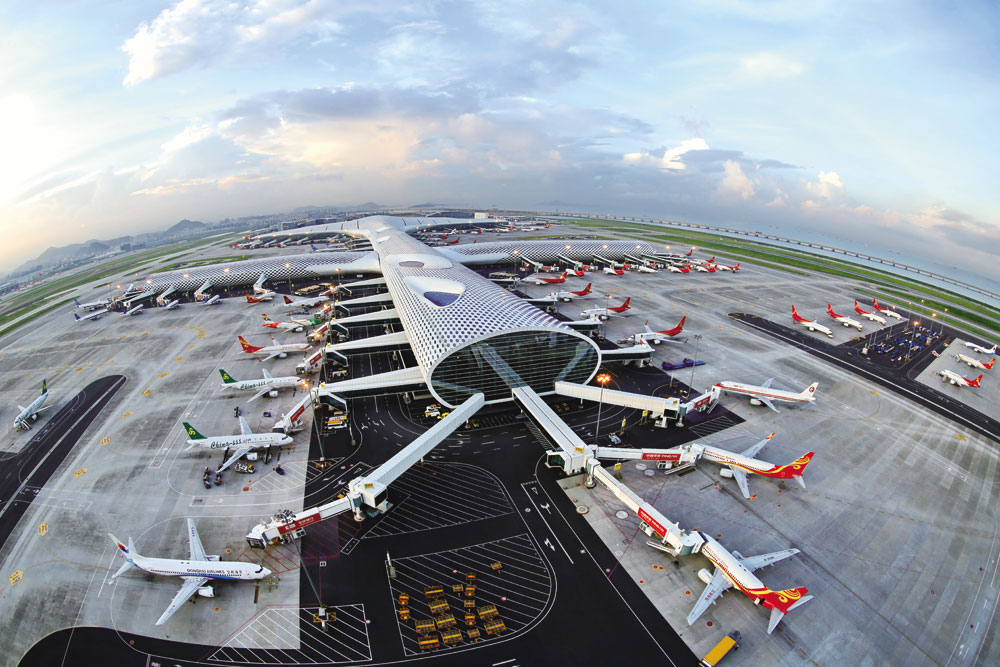 Shenzhen airport sees robust cargo growth
The airfreight industry on the Chinese mainland has experienced remarkable growth, with passenger travel still in the doldrums during the pandemic.
This expansion has been driven by strong global demand for medical supplies to combat COVID-19 and the exponential growth of e-commerce, with more people working, shopping and seeking entertainment online.
The mainland has also been one of the first areas worldwide to make a strong rebound from the pandemic.
The air cargo sector appears poised for another boost this year from the massive distribution of COVID-19 vaccines around the world.
Last year, Shenzhen Bao'an International Airport in Guangdong province was ahead of its rivals, with its freight volume growing 9 percent-the fastest rate among the country's top five air cargo airports. The facility is also expected to outperform most of the world's top 10 air cargo hubs, which recorded slowing growth in the first half of last year.
Meanwhile, cargo throughput at Hong Kong International Airport was down 6.99 percent last year compared with 2019.
The robust growth at Shenzhen airport looks set to help it retain its newly found edge in handling freight during the post-pandemic recovery period. The airport has opened eight new international routes for cargo-the biggest addition to its list of such destinations for seven years.
With its total annual cargo volume reaching 1.4 million metric tons, the airport ranked third in China last year, and featured among the world's top 30 in 2019.
It has been quick to seize opportunities after the initial shocks of the pandemic buffeted the aviation industry.
Zhang Jinlin, a manager at the airport's international cargo center, said he was surprised by the dramatic change in the business outlook last year.