Underground innovators key to smartphone success
Share - WeChat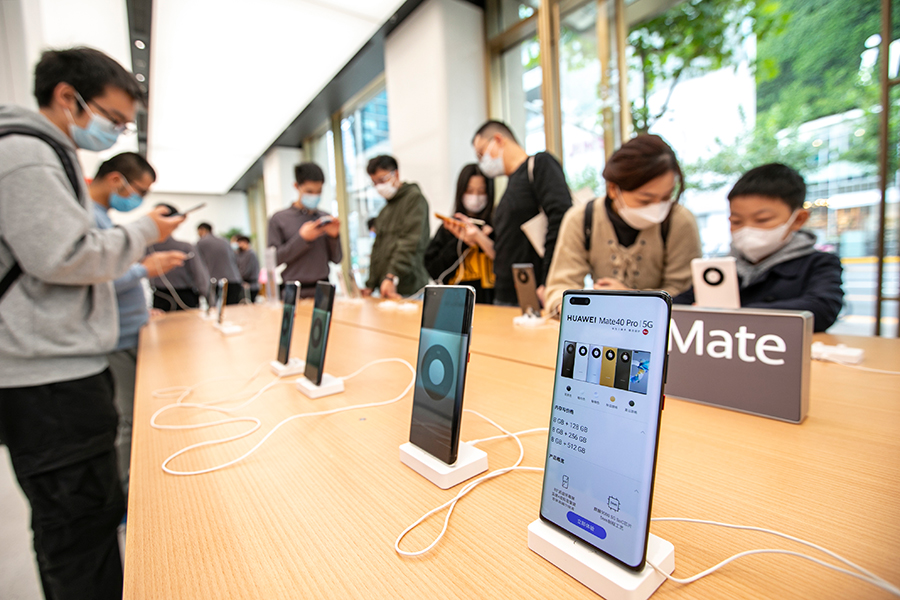 Chinese smartphone brands are continuing to thrive, with major players such as Xiaomi and Huawei becoming household names worldwide, as well as dominating domestically.
China's ingenuity is powering this process, and in recent years newer players have come to challenge the status quo. This relentless energy from startups keen to supply fresh new ideas is behind the industry's strong momentum.
Companies such as Shenzhen-based Transsion are playing a pivotal role in supplying smartphones to Africa, overtaking Samsung as the number 1 distributor in the region. The diversity of these newcomers means that China's smartphone brands have proven resilient during the pandemic, and are ascending rapidly worldwide.
Smartphone makers of Chinese origin have, for the last two decades, struggled to escape the stereotype of mere western replicas. However, nowadays the tide is definitely turning. Whether it is new inventions such as foldable designs or cameras that pop up out of the phone, the variety of small Chinese smartphone innovators offer us a window into the future of smartphone technologies.
Market share often follows persistent ingenuity from small, lesser-known startups, and many lion cubs are growing in the den, in the hope of becoming king one day. Some aim to follow in the footsteps of Xiaomi, who have found success overseas by selling quality phones at affordable prices, even releasing handsets costing as little as $100.Selling at near-production cost value has enabled the company to boast a loyal fan base, especially in countries such as India, where new releases often sell out in a matter of hours.
This phenomenon has blazed the trail for companies such as the 2-year-old RealMe, young startups which are also quickly finding success by producing affordable phones with cutting-edge technology. 5G enabled and wide-angle multi-lens camera setups are commonplace, and consumers are only set to benefit as prices continue to slide in their favour.
It was not so long ago in 2018 that Shenzhen-based Royole released the world's first foldable phone, much to the dismay of Samsung, who later announced their own version of the concept. Meanwhile, companies such as Meizu and Vivo have been pushing design concepts to the edge of what is possible, allowing for phones to be fully functional without a single physical button anywhere on the handset.
Such designs have proven popular worldwide, even making an appearance in Hollywood blockbuster films such as "Captain America: Civil War".
This product placement of Chinese design has opened many doors in Western markets, where Chinese brands are challenging audience preconceptions of Asian technology.
Chinese design in 2021 is sleek and desirable. The company Oppo, based in Guangdong, has produced handsets where the selfie camera lens is placed underneath the glass display, giving the impression of a smooth and unbroken seamless design. An animation on screen pops up to indicate where the camera is positioned when in use to notify the user, however otherwise remains invisible.
China's large scale means that innovation is undergoing a catalytic process, and will continue to accelerate as technology and creativity continue to fuse.
Chinese smartphone brands are unlikely to be identical to Apple or Samsung, instead carving out their own unique reputation. In winning over new consumers globally, Chinese producers will have to continue to answer the question of how they can make a difference to their audience's lives, as well as their wallets.
As we progress through the third decade of the 21st century, technologies such as AI, 5G and processing speeds will all impact functionality, and further add to opportunities for smartphones in the East to distinguish themselves.
Barry He is a London-based columnist for China Daily.