Financing picking up speed amid carbon control efforts
Share - WeChat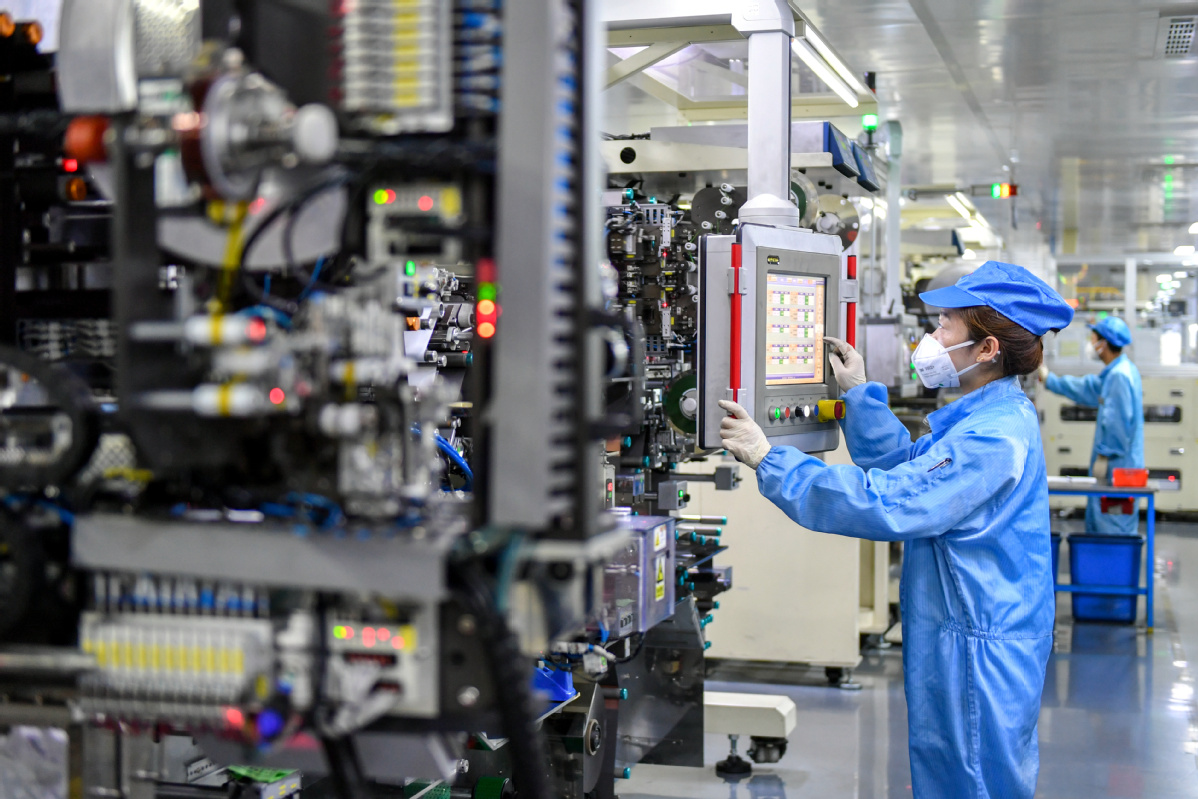 14th Five-Year Plan period (2021-25) crucial for China's climate initiatives
China's green financial market is unveiling huge business opportunities for global capital as infrastructure and technology upgrade programs await funds to cut carbon emissions in the next few decades, experts said.
Tsinghua University in Beijing predicted that to achieve net zero carbon emissions-or carbon neutrality-by 2060, about 138 trillion yuan ($21.36 trillion) will be invested. This would mean funds equal to over 2.5 percent of the country's annual GDP should be invested into this area per year.
US-based investment group Goldman Sachs recently modeled a potential path to net zero carbon by sector and technology, saying $16 trillion in clean technology infrastructure investment in China by 2060 could create 40 million new jobs and drive economic growth.
Global investors said the goal is very ambitious when top Chinese leadership announced in September an objective to reach a peak in carbon dioxide emissions before 2030 and achieve net zero carbon emissions 30 years later. And they expect the 14th Five-Year Plan period (2021-25) will be crucial for China's climate efforts.
Based on that, Goldman Sachs developed an annual decarbonization investment profile, which projected an acceleration of investments to peak in 2040, driven largely by the initial infrastructure expansion required for power networks, charging infrastructure and heating pipeline infrastructure. The investment will accelerate the penetration of electrification and clean fuel substitution in transportation, heating and general industry, it said.
Chinese financial regulators saw this ambitious goal as a milestone that may require a fundamental transformation of entire social and economic systems, with the financial system playing a crucial role.
Yi Gang, governor of the People's Bank of China, the central bank, previously talked about the major tasks of 2021, and highlighted the need to facilitate financial support for green development following the government's net zero carbon pledge.
Financial policy should make efforts to facilitate resource allocation, risk management and market pricing, along with an improvement of green finance standards, statistical work and regulation, Yi said.
He called for financial institutions and other enterprises to disclose information on carbon emissions to the public. For programs with low carbon emissions, they can apply for loans at relatively lower interest rates.
Yi added that China will build carbon emission trading markets and develop carbon futures trading.
Michele Della Vigna, an economist with Goldman Sachs International, said: "To achieve this goal, it will require China to embark on an ambitious multi-decade effort to transform its economy and energy ecosystems. Net zero would have to serve as a guiding principle for policymaking that is comprehensively embedded into structural reforms, investment policies and innovation priorities."
Some policies made by central financial regulators and some local government measures such as discount and guarantee mechanisms for green development projects have encouraged investment of social capital, said Ma Jun, a member of the monetary policy committee of the PBOC and head of the Center for Finance and Development of Tsinghua University.