Chinese in UK find ways to celebrate despite lockdown
Share - WeChat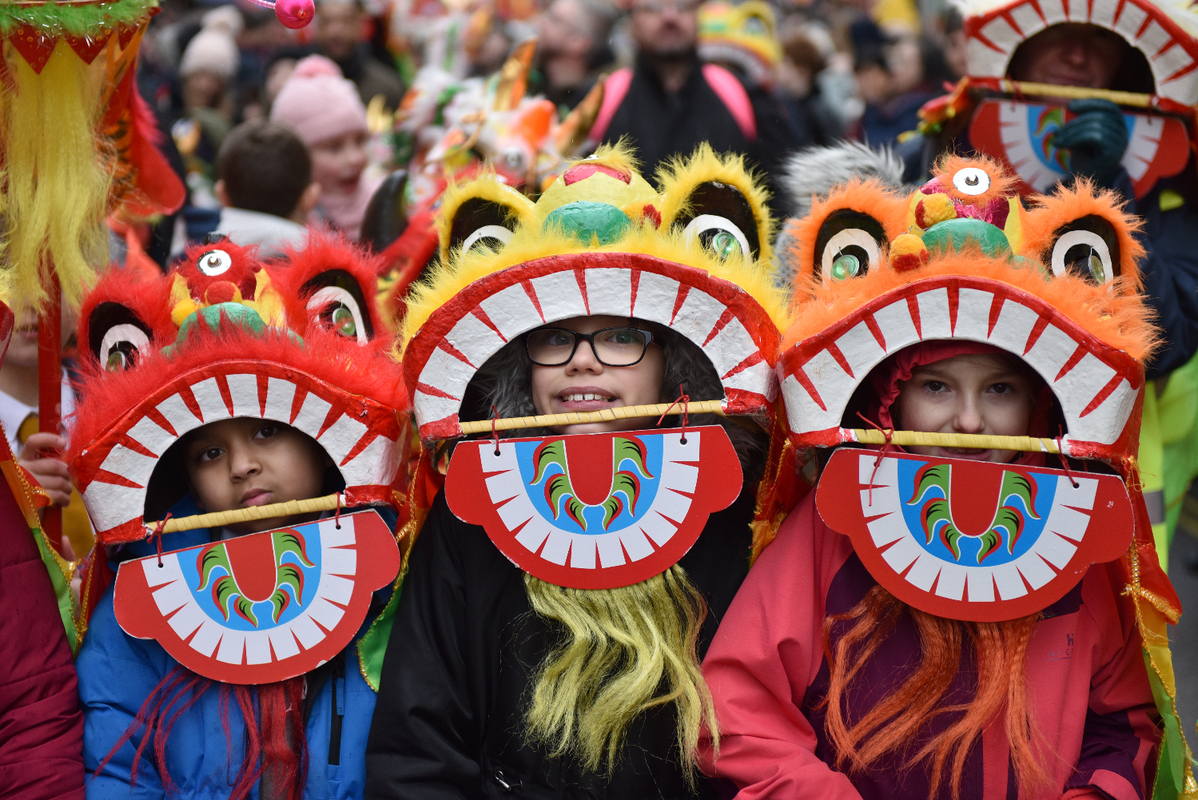 Home alone
Nineteen-year-old University of Warwick student Gu Yizhou, who is from Nanjing, Jiangsu province, said her family used to set off fireworks during Spring Festival celebrations until the practice was banned.
This year is the first time Gu has spent Spring Festival outside of China.
"Without any family members around me, it will be lonely and quiet," she said. "Each year I write Spring Festival couplets and give them to friends and relatives. This year I will continue writing couplets and probably stick them on the door of my school residence."
While she won't be able to visit the city's Chinatown or spend time with her friends over the holidays she is able to catch up online with her loved ones in China.
"This gives me time to have a video call with my mom and dad, my grandma, my cousins and my dog," she said, adding that she will be happy to see them sitting around the dinner table and also for her family to see that she is safe.
Meela Kwok lives in London and normally takes time off work to relax and visit family and friends. She said she's quite sad not being able to see them over the festive period, but as long as everyone is safe then there is always next year to celebrate.
In the meantime, she is making video calls and sending virtual greetings.
"Due to the current pandemic and restrictions, I will be staying at home with my partner since we won't be able to visit anyone. We will video call family and friends instead to wish them all a happy new year," the 38-year-old lawyer said before the Spring Festival holiday.
"We might treat ourselves and order some nice Chinese food as I am not as good a cook as my parents when it comes to Chinese food."
Jessica Meng, 19, who is studying at the University of Warwick, is from Beijing. Her celebrations with her family usually include buying Spring Festival couplets to put up on the doors the night before the Lunar New Year starts.
"The most exciting thing for me when I was a child was my parents each giving me a red envelope that had lucky money inside," she said.
Being away from her family during the festive period means Meng has to prepare all the food on her own.
She said she will definitely be eating dumplings because it is a family tradition. However, instead of making them herself she decided to buy them from Chinese or Korean stores.
"Another difference is that I probably won't be watching the New Year Gala or buying the Spring Festival couplets," she said before the Spring Festival. "For me, the existence of them carries more nostalgia and festive atmosphere than its actual content and meaning."
She said as she has lectures and seminars during Spring Festival, she will focus more on her university studies rather than celebrating it formally.