New Zealand's Wellington celebrates Chinese New Year with parade, fair
Share - WeChat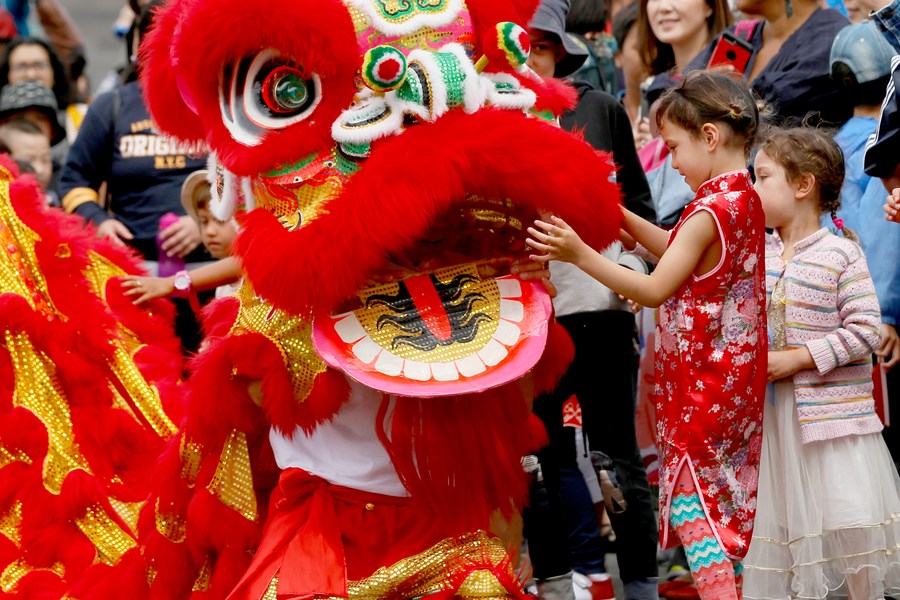 Linda Lim, Chair of the Asian Events Trust, said the Chinese New Year has turned to be one of Wellington's largest and most anticipated cultural events over the past 20 years, providing an important connection to Chinese culture for everyone in Wellington.
Thousands of people crowded the streets and waterfront in Wellington on Sunday afternoon to watch the annual Chinese New Year Parade, with Wellington Mayor Andy Foster leading the way.
The capital streets were filled with a fabulous display of color and celebration, led by dragon and lion dancers to bring good health and fortune to the city for the coming year.
The parade offered over 10 marching groups, including several vibrant lion and dragon dancing teams, a waist drum group, as well as a Chinese-themed costume display group featuring Qipao, Changshan, and oil-paper umbrellas.