A creature that has served us well
Share - WeChat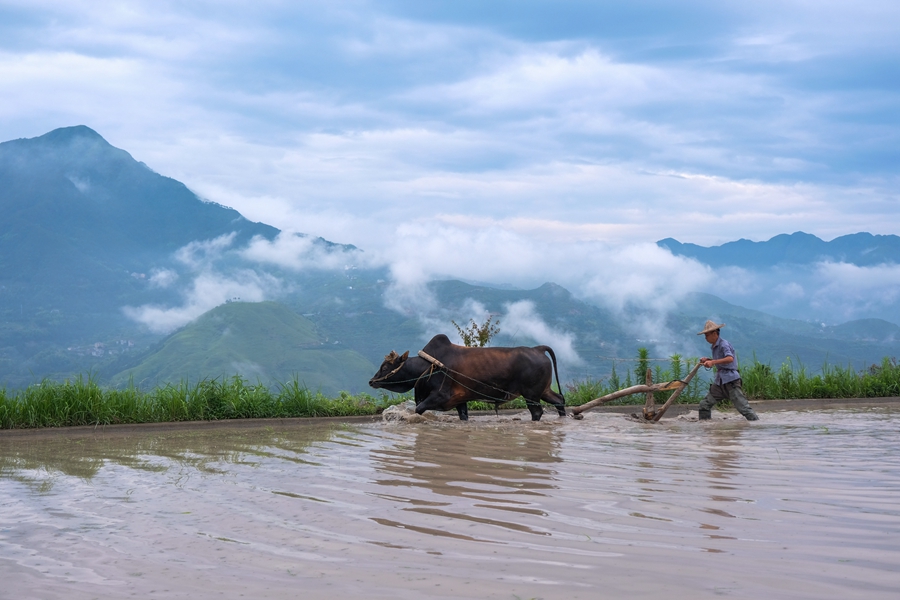 The ox, the very symbol of toil and determination with its sharp-horned, muscular appearance, has a propensity to be steadfast and trustworthy, often humbly bowing its head, and working in the fields.
President Xi Jinping, in a speech at a New Year gathering held by the National Committee of the Chinese People's Political Consultative Conference on Dec 31, sums up three types of oxen we should learn from-the willing ox that serves the people, the trailblazer ox that makes new tracks, and the sturdy ox that struggles hard amid difficulties.
Friday heralds the Year of the Ox. In China's zodiac animal list, the ox comes second. As with almost all zodiac animals, the ox here is a translation from the Chinese character niu, which incorporates the diverse breeds of the bovine group, both the domestic and the feral.
In Chinese culture, the ox embodies a curious equilibrium between practicality and divinity. They are down-to-earth livestock toiling away in the soil, but meanwhile they are elevated to a prominent status in both ancient life and artistic creations.