Tianwen 1 enters Martian orbit
Share - WeChat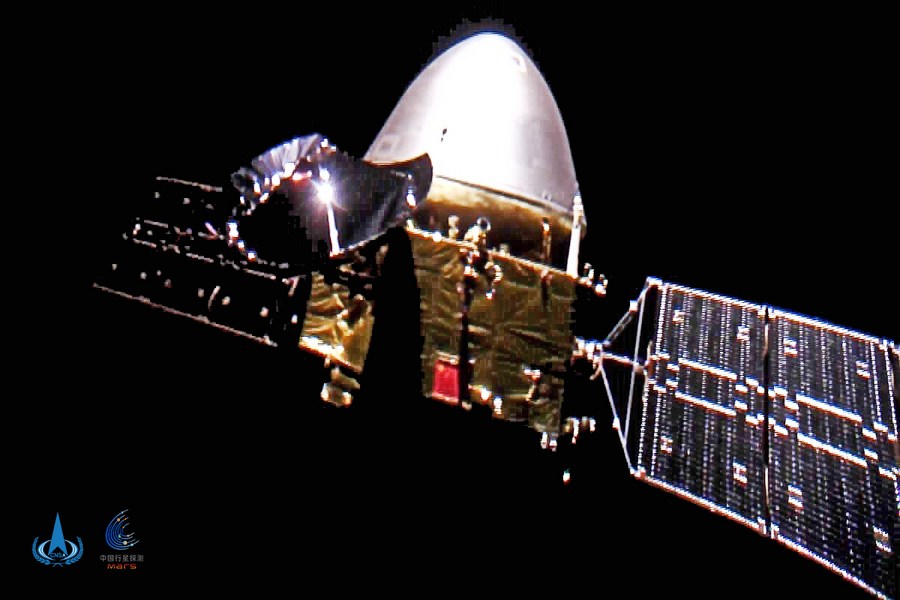 China's Tianwen 1 robotic probe entered Martian orbit on Wednesday night after a lengthy interplanetary voyage, becoming the first Chinese spacecraft to reach the red planet.
The spacecraft's 3,000-Newton-thrust orbital-control engine was activated at 7:52 pm and fired for about 15 minutes to conduct a crucial "braking" operation to decelerate and help the probe be captured by Martian gravity.
The probe then moved to an elliptical Martian orbit with a perigee of about 400 kilometers and a circling period of 10 days and starting flying around the planet, according to the China National Space Administration.