Chinese-built structures, road construction provide Kenya's capital a face-lift
Share - WeChat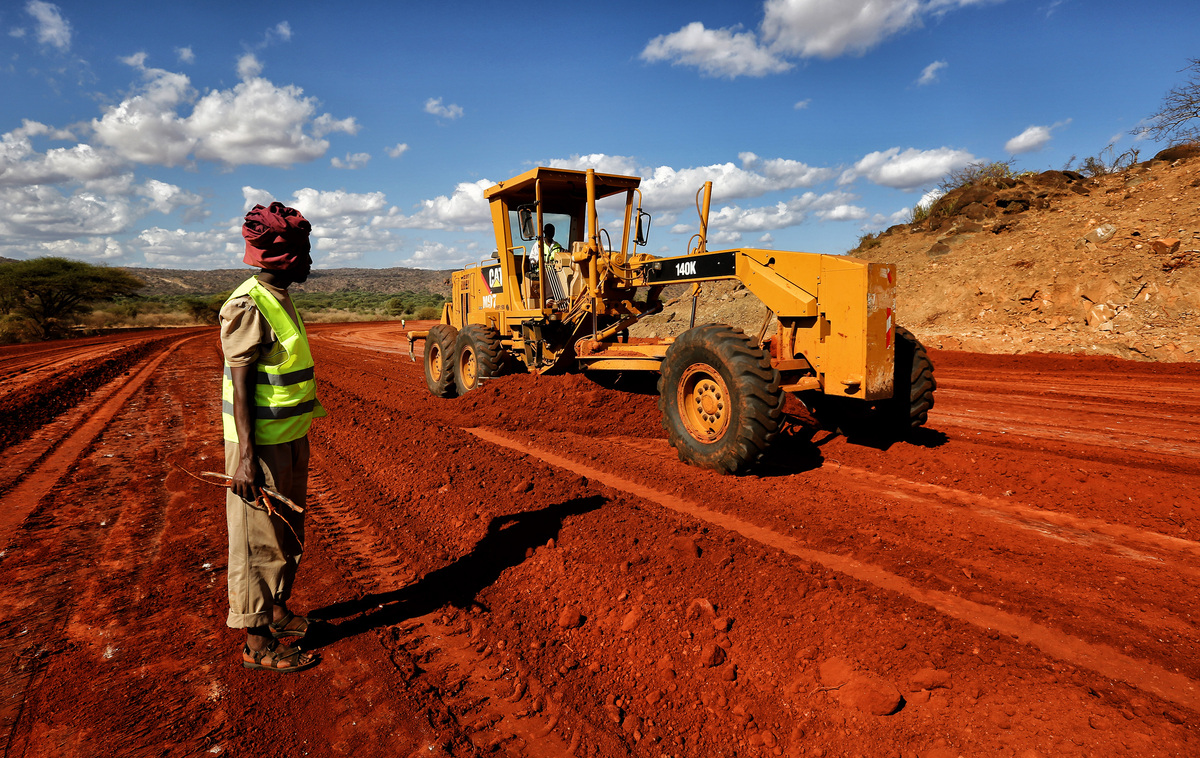 NAIROBI-The high-rise building at the intersection of Waiyaki Way and Chiromo Lane in Kenya's capital Nairobi stands out.
This is not only due to its massive height, which dwarfs the rest in the neighborhood, but also the quality of the work being done.
Dubbed Avic Towers, the 45-floor building constructed by China's Aviation Industry Corporation of China is nearing completion.
Once completed, it will claim its spot as the tallest building in the capital.
The towering structure is one of dozens of housing and road projects being undertaken by Chinese developers in Kenya, which have given Nairobi a major face-lift.
The projects that straddle different parts of the city have completely changed the capital's skyline and transportation network.
Many Kenyans who initially lived in Nairobi and left years ago can barely recognize the city today.
"Nairobi's roads have really been transformed so that I can't drive around as I used to," Collins Mundere, a former Kenyan government worker who retired in 2006, said in a recent interview.
He used to live in Komarock, east of the capital, and would drive daily to his workplace off the Thika superhighway.
Back then, driving was straightforward, and all he needed to worry about were the various roundabouts.
Today, the roads to the east of Nairobi and the Thika superhighway have been expanded, thanks to Chinese contractors.
And so are others across Nairobi that include the eastern, western and southern bypasses.
To the east of Nairobi, China Wu Yi refurbished the Outer Ring Road, turning it into a modern highway that has seen business flourish in the area.
The sound infrastructure has attracted large businesses like banks and supermarkets that have flocked the area as small ones spring up.
Currently, the most high-profile Chinese road project in Kenya is the Nairobi Expressway that runs from the south to the west of the capital.
"I can comfortably say that this road not only gives Nairobi a new face but also makes it an international city," said Ernest Manuyo, a business lecturer at Pioneer Institute in Nairobi.
Manuyo noted that the road, which will serve Kenya's main airport Jomo Kenyatta, will give visitors a vivid first impression of the capital.
It is expected that once visitors arrive at Nairobi's airport, they will use the expressway to reach the city center and other parts of the capital in minutes.
Kenyans have nicknamed it "upstairs road", to mean a suspended highway.
Other buildings built by the Chinese that have helped transform Nairobi include Two Rivers, the largest shopping mall in East Africa and University of Nairobi Towers.
George Wachira, director of Petroleum Focus Consultants, said that Chinese projects have changed Nairobi and other parts of Kenya because the contractors are hardworking and the projects are delivered on time.
He added that this has been the case since the construction of the Thika superhighway and the bypasses around Nairobi.
Xinhua