Nation to enhance trade ties with Central, Eastern Europe
Share - WeChat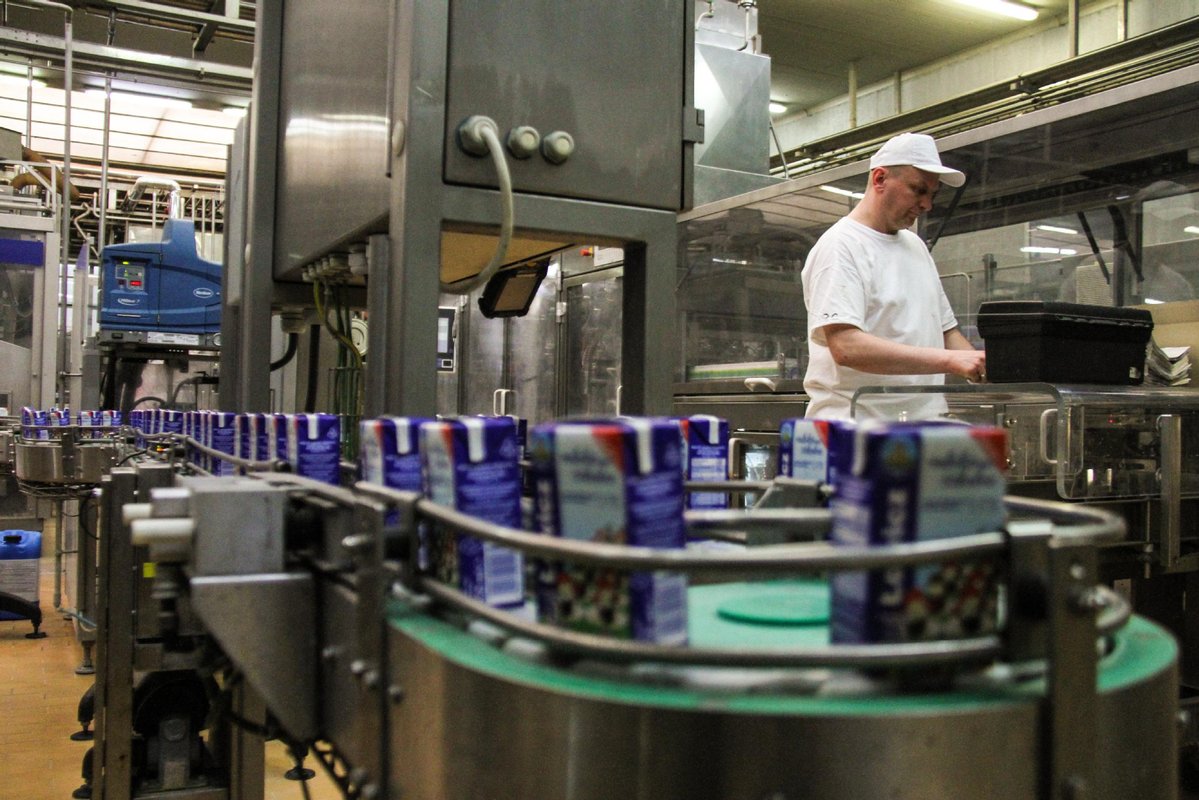 China set to import more than $170b of goods from region over next five years
China will actively expand its imports from Central and Eastern European countries and aim to boost balanced and sustainable trade between them, a Ministry of Commerce official said on Tuesday.
The official made the remarks after President Xi Jinping hosted the China-CEEC Summit in Beijing on Tuesday and made a keynote speech via video link. Leaders or high-level representatives of Central and Eastern European countries and representatives of China-CEEC cooperation observers attended the summit.
China is planning to import more than $170 billion worth of goods from Central and Eastern European countries over the next five years. Zhai Qian, director-general of the ministry's European department, said this goal is pragmatic and will help these partners more quickly achieve economic recovery.
Central and Eastern European countries have comparative advantages in mechanical and electrical products, automobiles and parts, agricultural and textile products, mineral raw materials and other goods. There is huge room for China to expand imports from those countries, he said.
Since its inception in 2012, the China-CEEC cooperation mechanism has become an all-around, multilevel and wide-ranging multidimensional platform for mutually beneficial cooperation with progress in trade, investment, contracted engineering projects and connectivity.
The total trade value between China and the 17 Central and Eastern European countries increased 8.4 percent year-on-year to $103.45 billion in 2020, exceeding $100 billion for the first time, higher than the growth of China's foreign trade and its trade with the European Union during the same period, according to the General Administration of Customs.
The GAC said it will speed up the process of importing high-quality agricultural products from Central and Eastern European countries, such as Poland and Hungary, this year.
Apart from enhancing economic and trade cooperation with Central and Eastern European countries, China will promote e-commerce cooperation, as the sector's trading volume has notably surged amid the world's fight against the COVID-19 pandemic, said Zhai, from the ministry, adding that companies from both sides have already built many partnerships in cross-border e-commerce and overseas warehouse operations.
As the summit proposed to promote the establishment of a dialogue mechanism for e-commerce cooperation between the two sides, it will help all parties to exchange views in the field of e-commerce, explore new business models and create new channels for their economic development, he added.
The Ministry of Commerce has recently signed memorandums of understanding on investment cooperation and trade promotion with its counterparts in Albania, Serbia, the Czech Republic and Hungary, creating new platforms for deepening economic and trade cooperation between China and Central and Eastern European countries.
Zhai said both sides will implement these cooperation agreements, strengthen policy exchanges in the field of the economy, and jointly promote trade and investment liberalization and facilitation to support global economic recovery.
"The summit will not only deepen economic, healthcare and people-to-people exchanges between the two sides, but will also further boost links between China and Europe in fields such as COVID-19 vaccines, the development of a supply chain and the China-EU freight train service," said Zhang Yongjun, a researcher at the Beijing-based China Center for International Economic Exchanges.
Despite the pandemic, investment cooperation between the two sides has continued to grow.
By the end of 2020, China's cumulative foreign direct investment in Central and Eastern European countries' industries including energy and logistics totaled $3.14 billion, while those countries' cumulative investments in China reached $1.72 billion, according to the ministry.