CR20G eyes BRI infrastructure as economies recover from pandemic
Share - WeChat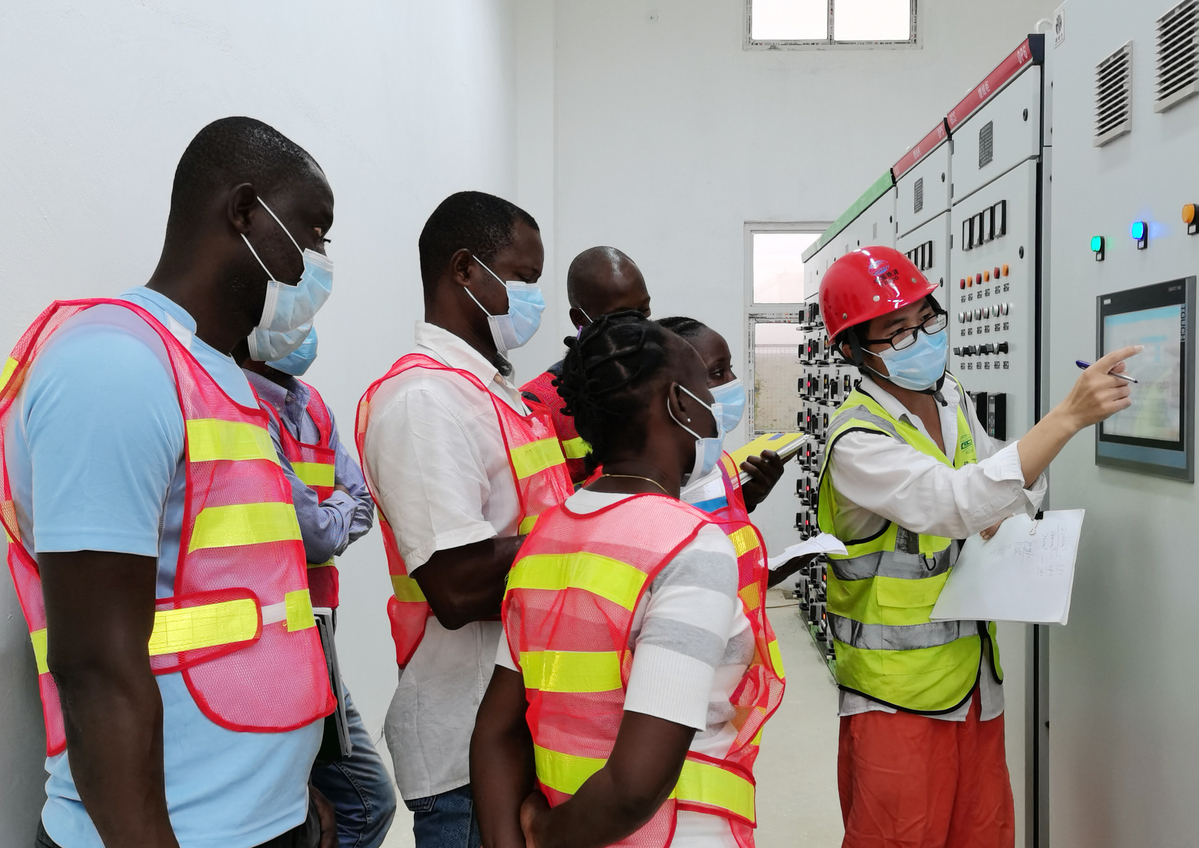 China Railway 20th Bureau Group Corp or CR20G, a Xi'an, Shaanxi province-based infrastructure project provider, is looking to win more infrastructure deals related to the Belt and Road Initiative, as more economies continue to recover from the COVID-19 epidemic, a company official said.
CR20G, a subsidiary of State-owned China Railway Construction Corp Ltd, recently completed the order for upgrading the two-lane and 6-kilometer-long Chiperoni-Khonjeni railway station road in the Thyolo district of southern Malawi. It used the double seal asphalt technology over nine months, said Song Rongjun, head of CR20G's overseas business department.
The company had earlier completed a clean water project for more than 600,000, of Angola in December, he said. The Thyolo road project, financed by the World Bank, is an important road connecting the M2 road and Chiperoni-Khonjeni railway station, with a design speed of 60 km per hour.
The road will end dirt road traffic in the region and improve transportation conditions for cash crops such as tea and macadamia nuts. It will also be a major driver for economic growth in the region, said Song.
Local farmers are expected to benefit from the new road, as Thyolo is a major planting area for commercial crops in southern Malawi. Most of the cultivated crops are exported as agricultural products.
"Sales of these crops languished in the past due to the poor road conditions," he said. Once the new road is opened to traffic, rail and road transportation time of the crops will be reduced significantly, especially to destinations in Mozambique and Zimbabwe.
"It was fine during the dry season. However, the road became bumpy and there were many small puddles on the ground during the rainy season. It was hard to drive vehicles," said Song. Due to the new road and growing income, many local farmers plan to expand the scale of their tea gardens and plant more economic crops such as macadamia nuts, bananas and sugarcane, he said.
Even though this is a relatively small-scale project, CR20G had created over 100 jobs for the local community and helped transform 55 Malawians into skilled workers.
Supported by over 18,400 employees, CR20G is engaged in the design and construction of transportation infrastructure. Its business scope is wide-ranging, and includes real estate development, industrial manufacturing, logistics and trade, railway transportation, environmental protection ecology, engineering project inspection, design consulting, education and training.
Apart from developing businesses in the home market, the Chinese company has established overseas operations management centers in countries like Angola, Mongolia, Mozambique, Pakistan and Algeria. It has also enriched its overseas experience in areas like foreign staff training as well as project and risk management.
Backed by China's strong industrial and supply chains, domestic companies still have more options to further diversify their market channels overseas, given the accelerating globalization and many economies' demand for building or upgrading infrastructure facilities, said Ma Yu, a researcher at the Beijing-based Chinese Academy of International Trade and Economic Cooperation.
He said that China's proposal to explore third-party market cooperation can also generate decent financial returns for companies from areas such as services, project contracting, equipment and material supply in both developed and developing economies involved in the BRI, without any clash of interests.
In addition to shipping more technicians and medical products to markets related to the BRI last year, China's nonfinancial outbound direct investment in 58 countries participating in the initiative rose 18.3 percent on a yearly basis to $17.79 billion in 2020, according to the latest data released by the Ministry of Commerce.
To prevent infection risks from the COVID-19 pandemic, the Chinese government and business associations have urged companies operating overseas such as CR20G to prepare sufficient protective materials and make emergency plans, as well as maintain close communication with host countries, according to information released by the Beijing-based China International Contractors Association.