China-CEEC cooperation bears fruit, Xi says
Share - WeChat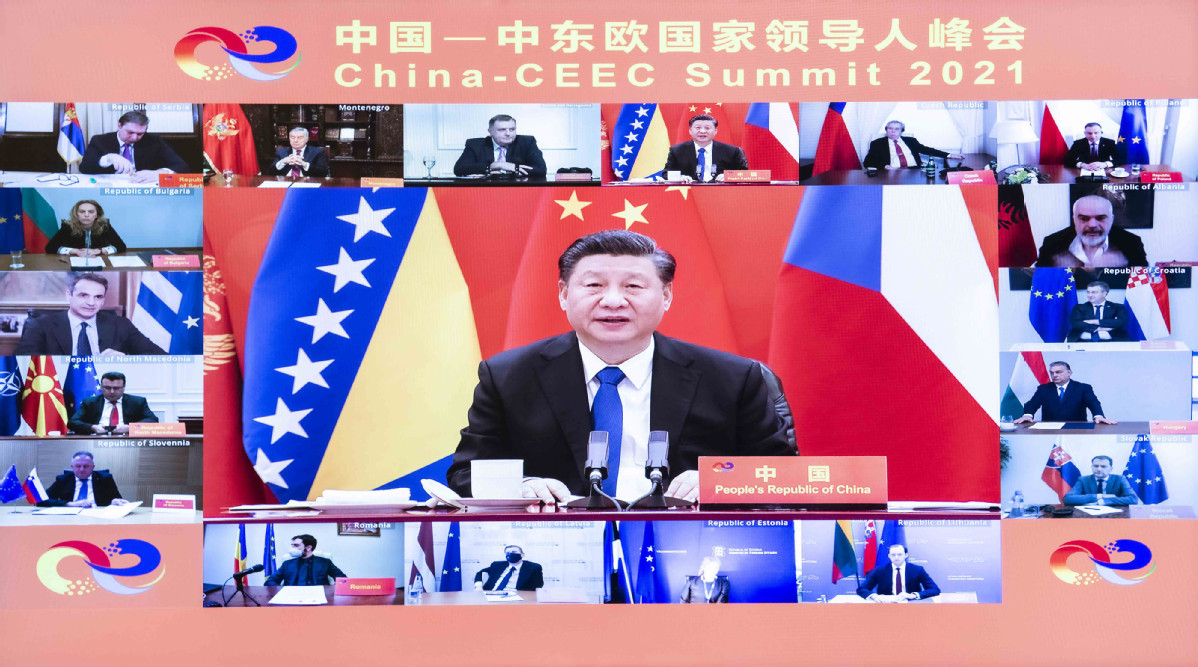 President: Jointly fighting pandemic 'most pressing task'
President Xi Jinping on Tuesday lauded the cooperation between China and Central and Eastern European countries over the past nine years, saying that China is ready to work with CEE countries on vaccine supplies amid the COVID-19 pandemic.
Xi made the remarks as he chaired the China-CEEC Summit and delivered the keynote speech via video link in Beijing.
"Fighting the pandemic is currently the most pressing task for us. To complete this task, China will work with CEE countries through solidarity, coordination and cooperation," Xi said.
The two sides can enhance their joint response and sharing of experience in prevention and treatment of COVID-19, explore cooperation on traditional medicine, and scale up public health and medical cooperation, thus contributing to a global community of health for all, he said.
Serbia has received 1 million doses of vaccine from a Chinese company, and there is ongoing cooperation between Hungary and Chinese vaccine companies.
"China will actively consider such cooperation with other CEE countries if there is the need," Xi said.
Since the China-CEEC cooperation mechanism was launched in 2012, it has served the common interests and meets the aspiration for sustainable development of the participating countries, and provides a valuable complement for China-Europe relations.
Trade between China and CEE countries today is 85 percent greater than nine years ago, with China-CEEC trade volume exceeding $100 billion for the first time in 2020. The number of mutual tourist visits has grown by nearly five times.
China and CEE countries have taken steps early on to explore the possibility of aligning cross-regional cooperation with Belt and Road cooperation, making Central and Eastern Europe the first region in which all countries have signed agreements on Belt and Road cooperation, the president said.