Cultural preservation key to national identity
Share - WeChat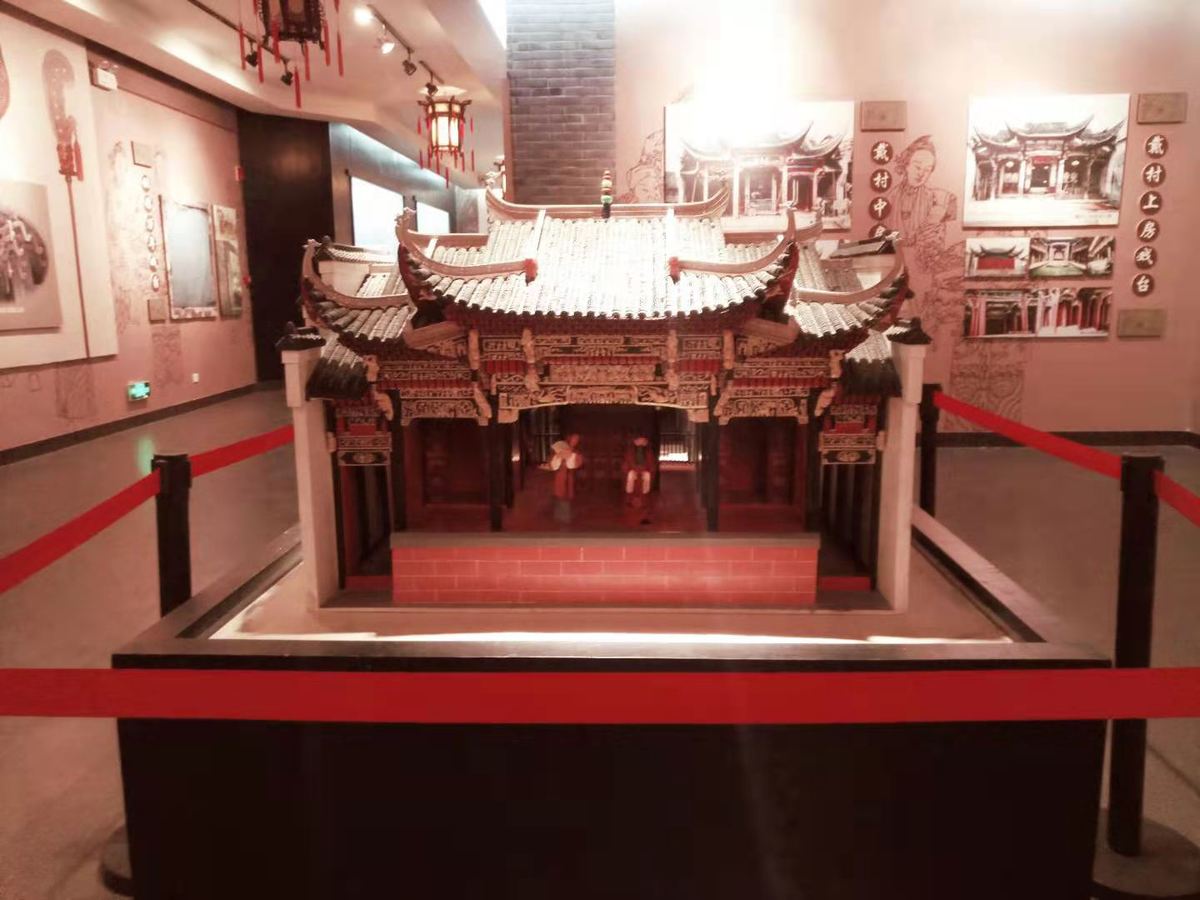 A few days ago, I went to the train station in my hometown of Leping in Jiangxi Province. To my surprise, I found the square in front of the station was being redecorated with a lot of opera elements. Centerpiece to the new decorations is an exquisite miniature of a local theater made of stone.
Opera culture is a special feature of my hometown, and is now getting more attention from local people, especially from the young generation like me. The local government has started to pay more attention to the protection and inheritance of traditional culture according to President Xi Jinping's belief in being confident in Chinese culture.
Ancient theaters and opera culture in Leping are national treasures, but people are losing them.
Leping, a small county-level city in northeast Jiangxi province in China, covers almost 2,000 square kilometers. Though it is small in size, as it is one of the cradles of Gan Opera there are more than 450 ancient theaters for opera mostly located in its villages. This can be of great benefit to the world.
An ancient theater is a crystallization of the wisdom of humanity, as well as the expression of local people's passion for Gan Opera, which originates from Geyang tune, one of the four famous opera tunes of ancient China. Gan Opera has free acting style and powerful melodies. One of its most distinctive features is when performing, the major actor's singing is accompanied by others in order to unify the action and rhythm. It is also the embodiment of the harsh social reality by its rich and enlightening stories, and thus it was particularly loved by audiences.
Due to local people loving Gan Opera and the prosperity of the opera industry, numerous ancient theaters were built in Leping. Whenever there is an opera performance in Leping, even today there are crowds.
However, since the rise of the film and television industry which revolutionized entertainment, watching traditional opera performances has become an unfashionable activity for young people, and considered an activity only for middle-aged and elderly people. Due to the urbanization of the city, more and more people are moving there, and they have less time for opera mainly performed in villages. Consequently, the number of people who may spend time to watch opera is decreasing. More and more ancient theaters are being abandoned. It seems traditional culture is being buried in the dusts of time.
But now the situation has taken a new turn. The local government is paying more attention to the establishment of an urban cultural brand for the protection of the fading opera culture, and restoring people's passion for Gan Opera. Many new policies have been put into effect to make local opera culture dynamic again.
The government has tried to recall the specific cultural memory of the local people and pass it to the next generation. Thus, an ancient theater has been built in the central square of the city. The government also invited a troupe to perform Gan Opera at the theater, which attracted hundreds of people, mostly urban residents. More and more Gan Opera elements were added to urban construction to enhance the cityscape as well as build the city's cultural brand. In this way, people in the urban area can be as exposed to Gan Opera as those in villages and have their own cultural memory. They can also pass on the love for traditional culture to the next generation, as the villagers do.
The local government also started to publicize the city culture. A museum of ancient theaters was established, and made free to the public to attract more people to learn traditional customs and the local opera culture. Several years later, the CCTV program group came to Leping and showed the local ancient theaters and Gan Opera culture to people both in China and abroad. When the program was broadcast, most of Leping's people were so proud of their hometown they expressed their cultural identity on social networking sites.
Civil groups have also helped a lot. They made a wooden model of an ancient theater and toured it across the country to publicize the opera culture of Leping. This allows people outside of Leping to appreciate the unique workmanship of ancient theaters and experience the diversity of opera culture.
Should we forget traditional culture? Some people think traditional culture should be eliminated, because it cannot keep pace with our progress. Yes, to some extent, decadent culture does need to be abandoned, because our society is developing all the time. However, traditional culture is still important, as it shapes our national personality, manifests the spirit of the nation and embodies our aesthetic judgment. If we forget it, we will lose our national memory and uniqueness.
Thanks to efforts by local government and civil groups, this precious culture is coming back to us again. Though the government did a lot in protecting local traditional culture, we should remind ourselves all the time its protectors and inheritors are us. The government can help us realize its importance, but it can't do everything. It is us who live in specific geographical areas touched by culture that enjoy it and make it more energetic. Any single action can help preserve it — even if that action is just remembering.
The author is a postgraduate student at Shandong University.
The opinions expressed here are those of the writer and do not necessarily represent the views of China Daily and China Daily website.
If you have a specific expertise and would like to contribute to China Daily, please contact us at opinion@chinadaily.com.cn, and comment@chinadaily.com.cn
Most Viewed in 24 Hours
China Views