Ideologically based EIU Democracy Index needs a rethink
Share - WeChat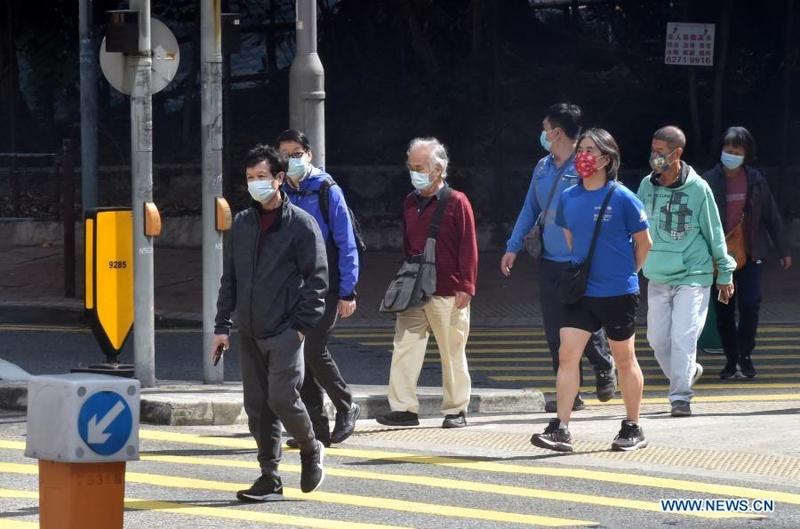 The Economist Intelligence Unit (EIU) has just published its 2020 Democracy Index Report. It classified the 167 countries or jurisdictions surveyed into full democracies, flawed democracies, hybrid regimes, and authoritarian regimes. By its yardstick, Hong Kong's ranking fell 12 places, and is now a "hybrid regime", one grade below the "flawed democracy" category to which Hong Kong used to belong. The People's Republic of China, in the eyes of the EIU, of course, is an "authoritarian regime", and ranks 151st.
The Index reflects the EIU's perception of what an ideal democracy should look like. The problem is that it is not scientifically but rather ideologically based. To underscore my point, recall that the 2019 Global Health Security (GHS) Index ranked the United States as the top country in the readiness to take on the challenge of pandemics among 195 countries. The GHS Index is a project of the Nuclear Threat Initiative (NTI), the Johns Hopkins Center for Health Security, and the EIU. This consortium of illustrious research organizations "worked with an international advisory panel of 21 experts from 13 countries to create a detailed and comprehensive framework of 140 questions organized across 6 categories, 34 indicators, and 85 sub-indicators to assess a country's capability to prevent and mitigate epidemics and pandemics". Yet the irony is that the US tops the world in COVID-19 infections and deaths.
What went wrong?
The problem is that the design of these indices is not outcome-based. Health security depends as much on cultural factors as on formal institutional and economic factors. Consider the blunders at the American Centers for Disease Control and Prevention, which is manned by top experts and well-funded. But after the first confirmed COVID-19 case was reported in February last year, when the country badly needed a fast roll-out of effective test kits, it sidelined those developed by academics and private companies, and insisted on developing its own test kits. Unfortunately, the test kits were somehow contaminated and didn't work. The resulting extended delays proved disastrous.
Similarly with the Democracy Index, an outcome-based approach would ask if the country is effective in delivering what its citizens need, and not just whether it adheres to the established standards and procedures. For example, the Democracy Index takes "Electoral Process and Pluralism" to be paramount. Countries without political parties competing for votes in an open and transparent election are automatically classified as undemocratic. Whether or not ballot box democracy serves people better in practice is not considered at all. Against the criterion of Electoral Process and Pluralism, of course, China would be undemocratic by definition, regardless of how often and how seriously the Chinese Communist Party consults think tanks and the public.
A basic question that I want to ask everyone is: Is it more important to have a government that effectively serves the people, saves lives, protects their well-being, and gives them needed healthcare; or to have a government that is elected into office?
The Democracy Index report found Germany's "Political Culture" score buoyed by an indicator that shows "a lower proportion of citizens expressed the desire to be ruled by technocrats or experts instead of elected government representatives". So having more people preferring to listen to elected government representatives rather than technocrats or experts is deemed to be more democratic. But it is exactly this "democratic culture" that made it so difficult to make mask wearing the natural thing to do among many "democratic countries". Isn't it just common sense that there are things that elected representatives may not know better than technocrats or experts? It is precisely this "democratic culture" that made the spread of COVID-19 so disastrous in the US.
A basic question that I want to ask everyone is: Is it more important to have a government that effectively serves the people, saves lives, protects their well-being, and gives them needed healthcare; or to have a government that is elected into office? It doesn't matter even if the main reason they succeed in winning votes is that they are strong in persuasion and that they are able to get generous donations from major businesses.
People in Hong Kong have had enough of obstruction to traffic, vandalism on a large scale, violence and lawlessness that threaten their personal safety. The National Security Law may be unpopular among some people. But to most Hongkongers, it offers relief from the lawlessness and destructive activities that had bedeviled the city for more than a half-year.
The fact is, Dalia Research, a polling firm based in Germany, found in a survey of 2020 that 73 percent of people living in the Chinese mainland considered the country democratic, higher than India's 71 percent and the US's 49 percent. Where is the credibility of the Democracy Index? Dalia found that in Hong Kong only 37 percent considered it democratic. This is unbelievably low. Compared to their compatriots on the mainland, they have more freedom and democracy, according to the EIU Democracy Index Report. If their compatriots on the mainland are so happy with the central government, and if more rights mean more happiness, then they should be even happier.
The evidence suggests that the "agitprop" (propaganda to agitate) achieved great success! Under the influence of agitprop, many Hong Kong people were frustrated for not being able to get "true democracy". They must now learn that government performance trumps ideology. Indeed government performance is what really counts. Whether the government serves people better should be the single criterion to judge if it is democratic.
The author is a senior research fellow at the Pan Sutong Shanghai-Hong Kong Economic Policy Research Institute, Lingnan University.
The views do not necessarily reflect those of China Daily.
Most Viewed in 24 Hours
China Views