UK's hospitality industry looks to chancellor for financial lifeline
Share - WeChat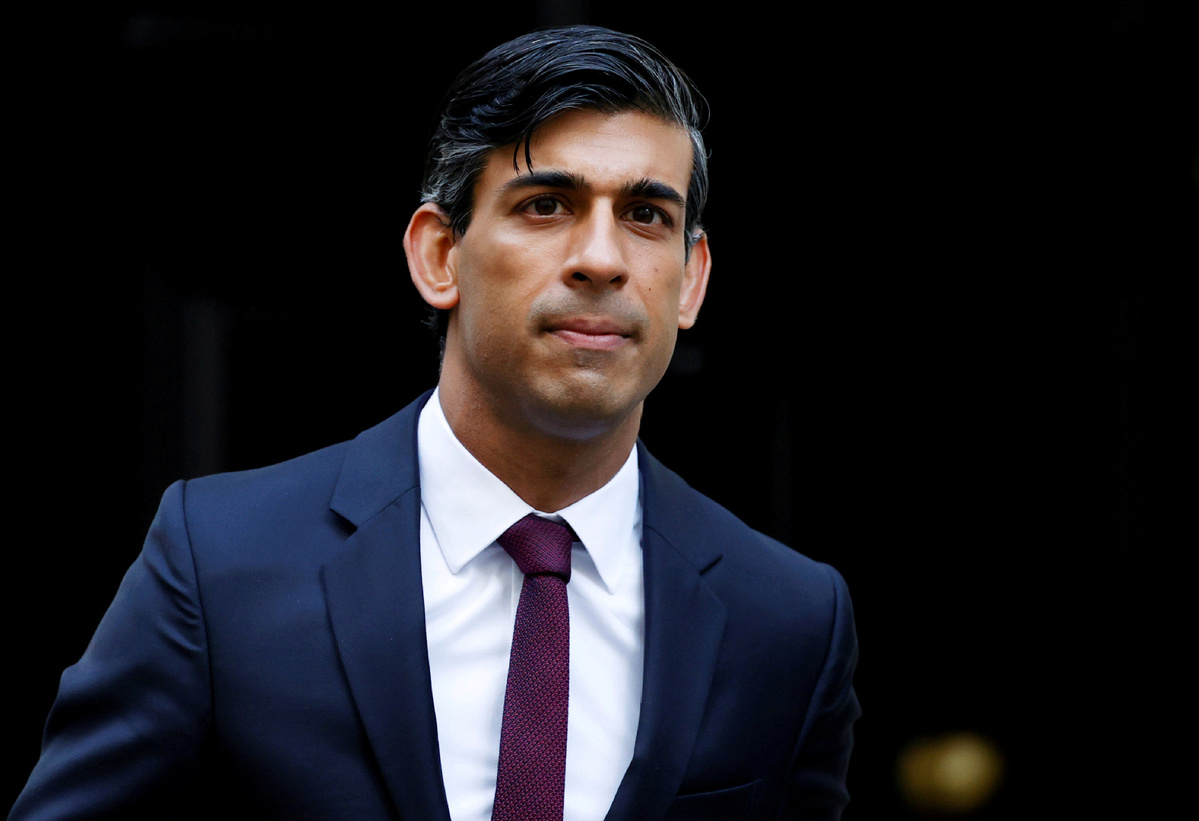 Britain's hospitality industry is hoping Chancellor of the Exchequer Rishi Sunak will extend the window of reduced VAT because of the economic toll the pandemic has taken on the sector.
Currently, the 5 percent rate of VAT is poised to return to the usual 20 percent at the end of next month, but with the industry still suffering such colossal loss of trade because of lockdown, the sector is calling for an extension until the end of the year, to avoid a major wave of redundancies.
Kate Nicholls, CEO of trade association UKHospitality, said the sector had been "hit first and hit hardest" by the pandemic, and it was vital that it received support to ensure it survived.
"Hospitality can and will bounce back and it's in the interests of the government to support a sector that, in normal times, contributes many billions of pounds in tax to the Treasury and employs over three million people," she said.
Her comments are reinforced by research from accountancy group UHY Hacker Young, revealing the already perilous state of the industry even before lockdown began.
In the year up to the start of the pandemic in March 2020, losses at the top 100 UK restaurant chains doubled to 571 million pounds ($781 million).
"These figures reveal how seriously the UK restaurant industry was already struggling pre-pandemic," said Peter Kubik of UHY Hacker Young. "The most worrying part is the restaurants will be still having to absorb the impacts of lockdowns for weeks or months to come.
"The government has stepped in to help but it's likely that even more will need to be done.
"At the very least, the hospitality VAT cut will almost certainly have to be extended."
Many restaurants have become reliant on home delivery services to keep afloat, but this incurs extra costs as the service suppliers take their cut, and also they are missing out on the major mark-ups they usually put on alcohol purchased with meals by customers coming through the door.
Phil Tate, group chief executive of food market consultancy CGA, said the pre-Christmas shutdown had been "a devastating final blow in a year of unprecedented challenges", and added that although the outlook did look marginally brighter, restaurants would need help to ensure they were still in business to benefit from it.
"With a vaccine rollout underway there is at least some light at the end of the tunnel, and this sector is well placed to help recharge the UK economy as 2021 goes on," he said. "But it will only be able to do so if it gets the extensive support that is now desperately needed to sustain it over the next few months."