Cause for celebration and vigilance: China Daily editorial
Share - WeChat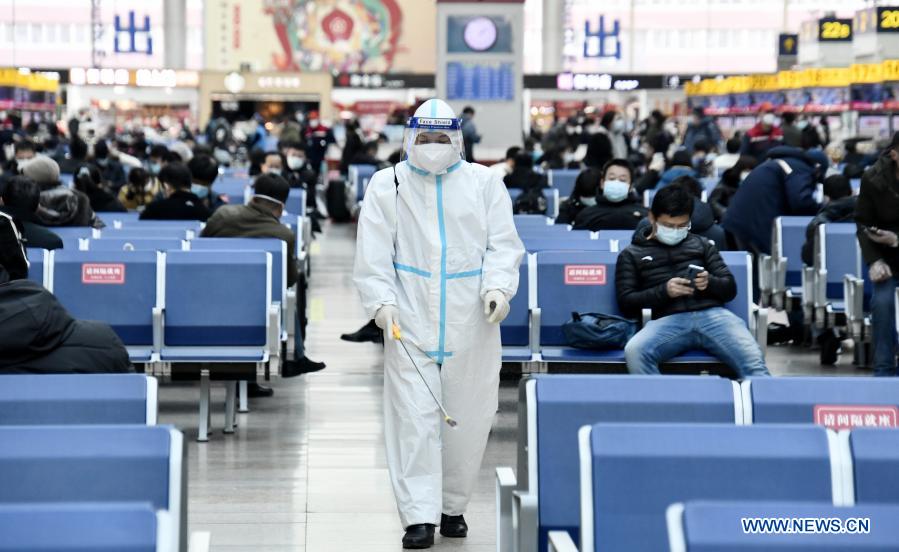 For the first time in almost two months, the mainland reported no new locally transmitted novel coronavirus infections on Sunday. All the 14 newly confirmed infections were identified as imported.
This seems to indicate the latest wave of infections, concentrated mostly in Beijing and neighboring Hebei province as well as Heilongjiang and Jilin provinces in the northeast of the country, which triggered upgraded risk levels and subsequent large-scale lockdowns and tailored pandemic responses since Dec 16, has finally come to an end.
Except for Beijing, which has registered no new local infections for eight days in a row but is yet to adjust the exit and entry restrictions for the Spring Festival holiday, things are rapidly returning to normal in the country.
Even in hardest-hit Hebei, local public health authorities on Sunday declared "effective control" over the latest rebound in infections, and lowered risk levels for multiple affected areas. Province-wide, 87.3 percent of industrial enterprises have reportedly resumed operations. And in Shijiazhuang, the city where the most infections were detected, the rate is already over 60 percent. This is testimony to China's insistence on putting people's lives first, even at the cost of economic activities.
China will continue to implement targeted measures in different regions based on local situations.
The pandemic remains a test of fire for all countries. The rise and then containment of the latest rebounds in local infections in China has reinforced the lesson the country had previously learned — that early detection and decisive intervention break the chains of transmission.
Although the success in preventing the spread of the virus is attributable to the anti-virus measures adopted both across regions and for goods and people coming from overseas, the just subdued round of infections has renewed the warning that until the pandemic is stamped out globally, the country cannot afford to let its guard down, as reportedly all the locally transmitted cases originated from imported infections.
While the country can't close its doors to the outside world, it must ensure the current quarantine and test regimes are rigorously implemented in order that any cross-border spread of the virus is detected and contained at the earliest opportunity.
The success of the latest round of pandemic containment efforts offers the prospect of a safe Lunar New Year holiday. But that will only be the case if the prevention and control protocols are strictly adhered to and individual citizens meticulously abide by the self-protection regime that has proved effective.
Even as China celebrates the Lunar New Year and what it achieved in the fight against the virus over the past year, everyone in the country must continue to bear arms against it, for the battle against the virus must still be fought.
Most Viewed in 24 Hours
China Views