More nations dosing up on self-sufficiency
Share - WeChat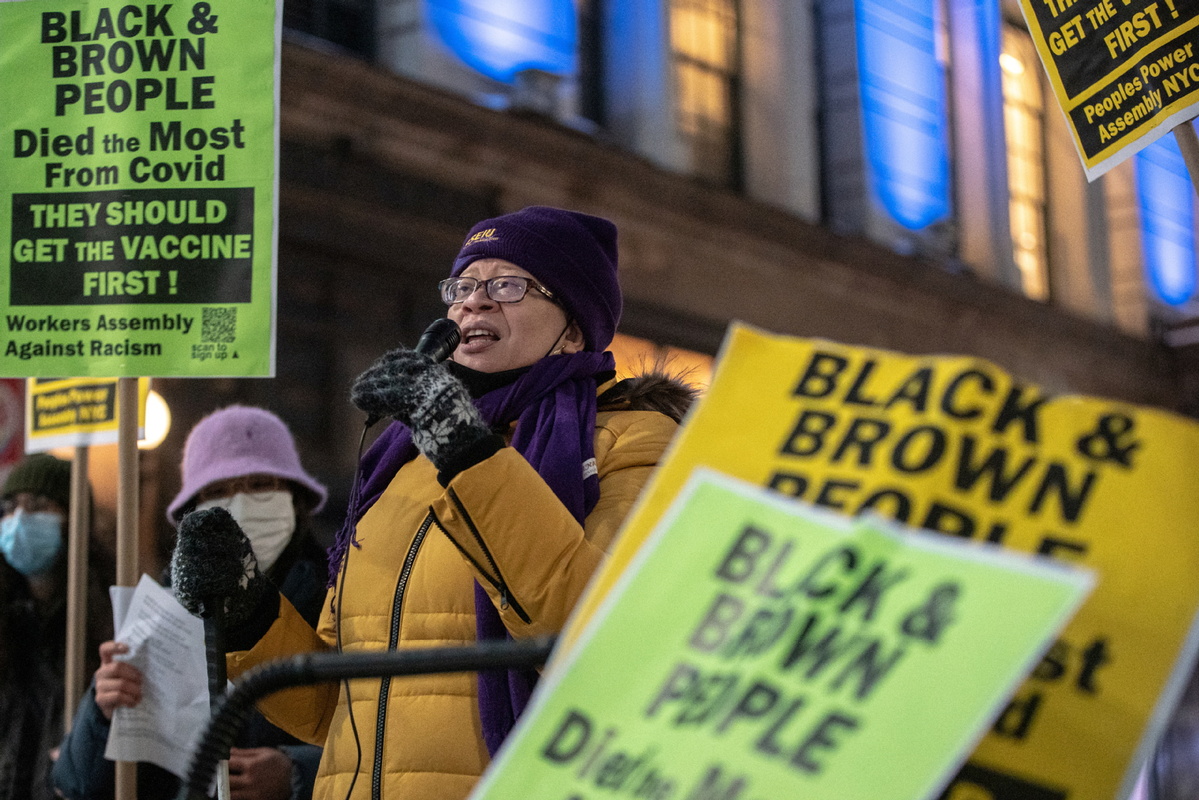 Amid global rush for vaccines, focus begins shifting to domestic production
Countries around the globe are rolling out COVID-19 vaccinations after the United Kingdom became the first to start vaccinating its citizens in December.
However, concerns have been raised that rich nations are able to access a plentiful supply of vaccines while poor nations cannot.
As part of the World Health Organization's COVAX initiative for equitable global access, vaccines will be available to 145 countries, including more than 10 in Europe, from the end of the month.
The program, led by the WHO, the Coalition for Epidemic Preparedness Innovations and Gavi, the Vaccine Alliance, released its distribution plan on Wednesday.
The initiative aims to distribute around 337.2 million doses-336 million doses of the AstraZeneca vaccine and 1.2 million doses of the Pfizer-BioNTech vaccine-by June.
The distributed vaccines will cover on average 3.3 percent of the total population of the 145 participating countries, which include low-and middle-income countries as well as richer nations such as New Zealand, Saudi Arabia, Canada and South Korea.
The WHO initiative is committed to fair global distribution of vaccines, with its Director-General Tedros Adhanom Ghebreyesus having said the world was on the brink of a "catastrophic moral failure" as rich countries bought up early doses of the vaccines.
There are 92 countries on the list that are low and middle income. They will receive the vaccines through donations to the initiative by high-income countries and global foundations.
Chinese Foreign Affairs Ministry spokesman Wang Wenbin announced on Wednesday that China has decided to provide 10 million doses of COVID-19 vaccines to emerging nations under the COVAX framework.
Wang said China "will promote fair distribution of vaccines" and "advance international cooperation in the fight against the pandemic", adding that it will work closely with the WHO.
International cooperation
The Serum Institute of India, which signed contracts with AstraZeneca and Novavax for the mass production of their vaccines, will supply 1.1 billion doses to COVAX.
To deal with short supplies of vaccines, some countries are trying to be self-sufficient in the production of the lifesaving drugs.
According to a report by Japanese public broadcaster NHK, AstraZeneca will soon start producing its vaccines in Japan by outsourcing the work to several Japanese firms in hope to speed up vaccine supplies to the country.
Canada said on Tuesday that a deal has been struck with Novavax to produce its COVID-19 vaccines in Canada, but the pharmaceutical company is not expected to be ready to roll out doses domestically until the fall at the earliest, according to Canadian television network CTV.
Bloomberg reported that Turkey is preparing to produce Russia's Sputnik V coronavirus vaccine, which was 91.6 percent effective in preventing the development of COVID-19, according to peer-reviewed results from its late-stage clinical trial published in international medical journal The Lancet on Tuesday.