Chinese key to driving future mobility ahead
Share - WeChat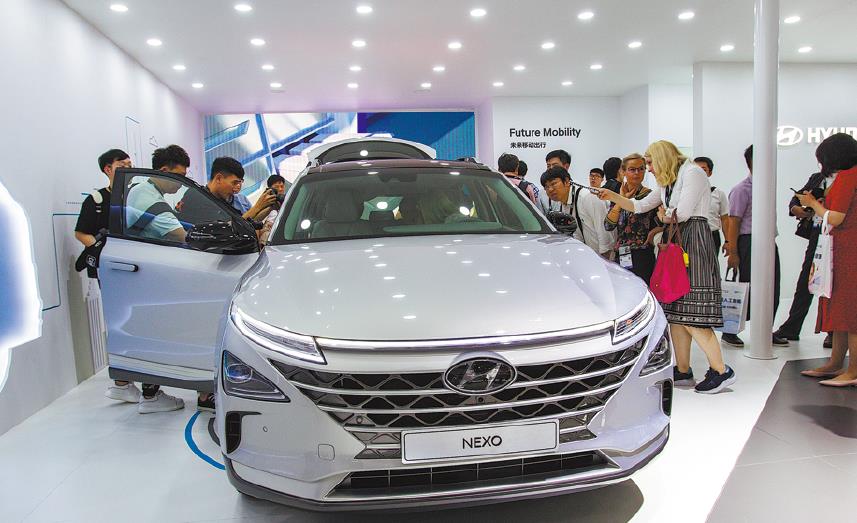 China has come out on top of a recent survey of five countries in terms of respondents who can imagine purchasing an electric car, signaling the nation's openness to electric mobility.
The Mobility Study 2020, conducted by German technology company Continental, measured attitudes toward mobility in Germany, France, the United States, China and Japan, and reported that 86 percent of Chinese respondents can imagine buying an electric car. By comparison, only 35 percent of respondents in Germany and 28 percent in France said they could imagine buying an electric car.
Andreas Wolf, CEO of Vitesco Technologies and a member of the executive board of Continental, said that China is an important market for electric vehicle development.
The study cited that electric mobility is a key concept for making private transportation more sustainable in the future. However, sales volumes of electrically powered vehicles in nearly all parts of the world are below expectations.
The survey showed that range anxiety and a lack of charging infrastructure are two of the main reasons that people do not buy electric cars.
For Chinese respondents, the most frequently cited argument against electric cars-the lack of charging stations-accounted for 63 percent, the survey showed.
China has sought to address this issue by including the construction of charging piles for electric vehicles in the country's initiative on new infrastructure development released in May 2020.
Statistics from the China Electric Vehicle Charging Infrastructure Promotion Alliance show that by the end of 2020, there were 1.68 million charging piles in China.
The Continental survey showed that 59 percent of Chinese respondents are concerned about the limited range of electric cars and 44 percent of them worry about the need for extensive pre-planning and breaks for long-distance trips. The higher price of electric vehicles was the fourth factor in buying an electric car in China, at 19 percent.
Misgivings are evenly distributed from an international perspective, with the four main issues the same in all five countries, the study showed.
"In all the countries studied, policymakers are attempting to steer buyers toward alternative drive systems by means of monetary and non-monetary incentives," the study said.
All the countries in question offer preferential policies for customers to buy electric vehicles. In China, government subsidies that were set to expire by the end of 2020 have been extended to late 2022. In Germany, subsidies have been increased as part of a stimulus package to alleviate the negative effects of the coronavirus on its economy.
The survey shows, however, that the issues are more structural in nature and are unlikely to be overcome with subsidies in the long term.
As of the end of 2020, there were 4.92 million new energy vehicles in China. They account for more than 40 percent of NEVs worldwide, according to the Ministry of Public Security of China.
Last year, China sold 1.36 million NEVs, an increase of 10.9 percent compared with 2019. The number is expected to exceed 5 million by 2025.