Home price stability-goal's for real
Share - WeChat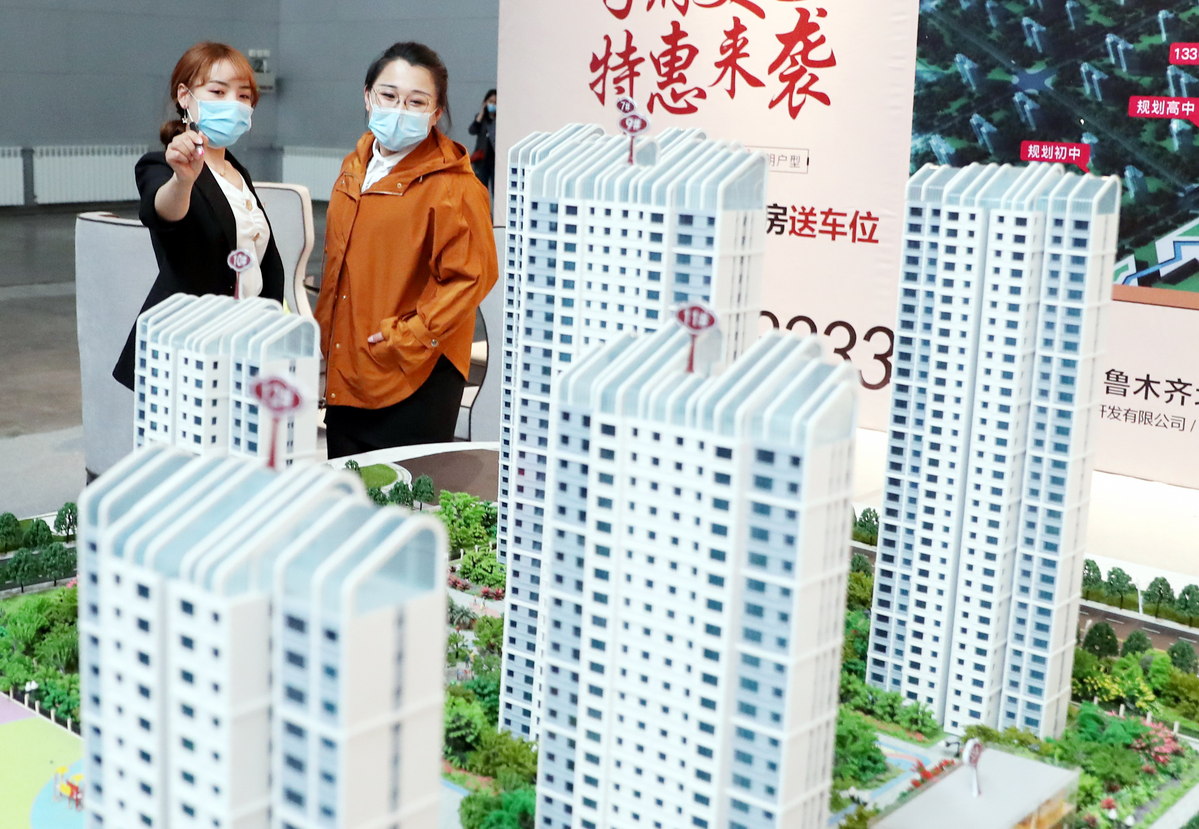 Digital tech, online sales, post-COVID value-added services promise to up developers' investments
Although the COVID-19 pandemic sprang an unpleasant, unprecedented and unexpected surprise on China's residential property market last year, a combination of factors will likely ensure the situation will improve beyond expectations this year, industry experts said.
Nationwide, investment in residential properties rose 7.6 percent year-on-year to reach 10.44 trillion yuan ($1.61 trillion) in 2020, data from the National Bureau of Statistics showed.
Housing market analysts projected that the nation's new home transaction volume reached 15 trillion yuan last year, up about 8 percent from the previous year.
The nation's 70 major cities tracked by the NBS reported a stable month-on-month growth of 0.1 percent in new home prices in December.
In 42 of the 70 cities, new home prices increased in December, despite a largely low year, given the focus on containing COVID-19.
Hui Jianqiang, head of research with Beijing Zhongfang-Yanxie Technology Service Ltd, said, "As the unprecedented 2020 has come to an end, the nation's real estate market is growing positive in terms of both volume and value of transactions, a proof of the resilient Chinese economy."
A period of stability, solidity and positive growth awaits the home market. The foremost reason for that is the sense of optimism created by the decisions taken during the Central Economic Work Conference, experts said.
The annual conference, which was held from Dec 16 to Dec 18 in Beijing, placed emphasis on the principle that the quality of living is key to the well-being of people.
The conference noted, "We must uphold the principle that 'housing is for living in, not for speculation', and implement policies in accordance with each city's respective conditions, so that our property market will head in the direction of stable and healthy development."
That would translate to an assurance that unhealthy or irrational price swings will be preempted, making affordable housing in sought-after cities a realizable dream, particularly for young homebuyers.
Trends that are stoking glad tidings in that direction are adoption of digital technologies, online sales, and value-added services like better management of residential estates, redesign of interiors for the work/study-from-home era, and introduction of green and sustainable building practices.
These developments are buoying the spirits of the developers, encouraging them to commit to not only higher investments but enhanced quality of their constructions and related services.
Yuan Xiaochao, director of research with Colliers International East China, said, "Maintaining home prices in a reasonable growth range will ensure a city remains attractive to homebuyers, so that every resident can enjoy the benefits of the even and stable development of the property sector."
If property prices soar, however, there would be a trickle-down effect on every aspect of living, undermining the prospects for long-term healthy development of a city, Yuan said.
Shaun Brodie, senior director and head of business development services with Cushman & Wakefield East China, said, "Looking into the future, we are likely to see several changes in the residential property market in China as a direct or indirect result of COVID-19."
According to him, COVID-19 has accelerated the real estate industry's adoption of digital technologies, which will create new opportunities.
Property companies were forced to try out online sales. For their part, potential homebuyers got used to virtual reality tours and livestreaming to get a feel of homes on sale.