Chinese COVID-19 medical aid team commended in Gambia
Share - WeChat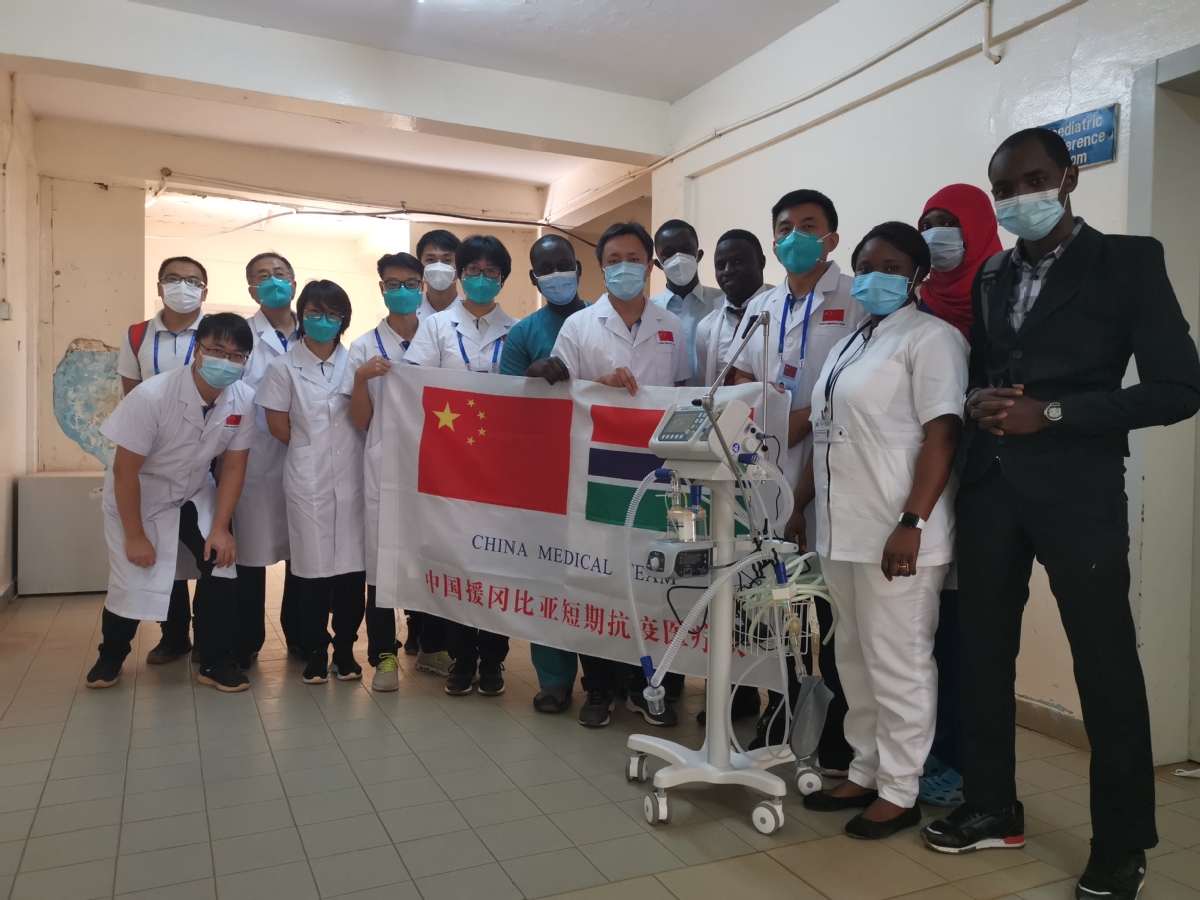 Gambian President Adama Barrow expressed gratitude to a visiting Chinese medical team for their contributions in helping the West African nation fight the COVID-19 pandemic on Thursday.
Barrow made the remarks while meeting members of the medical team dispatched by Northeast China's Liaoning province.
China has provided strong support for Gambia's anti-epidemic fight by offering technical support and material assistance, and dispatching a medical aid team, which is a clear manifestation of the profound friendship between the two nations, Barrow said.
The medical team, which departed from Shenyang on Nov 8, has worked in Gambia for about 90 days. The team consists of nine medical experts specializing in fields that include intensive care medicine, infectious diseases, respiratory diseases and hospital infection control. They are experienced and several had helped Central China's Hubei province battle the epidemic.
The team has held many meetings to share their experience in fighting the COVID-19 pandemic and provided knowledge and treatment skills training for nearly 200 local health workers, said Wu Xingmao, leader of the medical team and deputy director of the Critical Care Medicine Department at Shenjing Hospital of China Medical University.
The medical team's work also was hailed by Gambian Minister of Health Ahmadou Samateh. He said he believed Gambia will prevail over the pandemic soon with China's help.
Samateh also expressed hope in strengthening cooperation and exchanges between the two nations in the fields of medicine and health.
Ma Jianchun, Chinese ambassador to Gambia, said this team is the longest-serving among medical teams China has sent to foreign countries to help in the COVID-19 fight. He said he hopes the experience and lessons the team gained in the three-month mission can be promoted in other African countries.