Redefining talks crucial, expert insists
Share - WeChat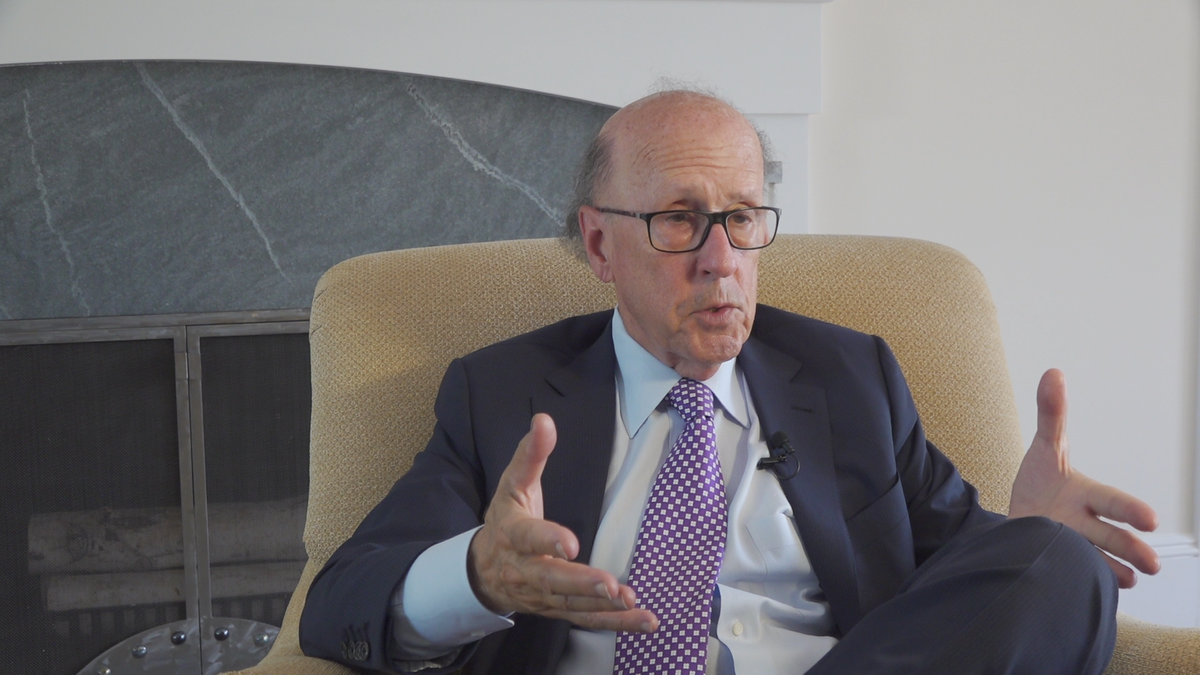 A leading China expert and renowned US economist has urged President Joe Biden's administration "to actively consider a more constructive approach" in relations with China.
"Many people believe around the world that given the broad bipartisan support for marshaling negative pressures on China by the Trump administration, that this is unlikely to change as we now move to a new administration and presidency under our 46th president, Joe Biden. I reject that," said Stephen Roach, a Yale senior fellow and former Morgan Stanley Asia chairman, in a video speech aired during Thursday's Vision China virtual event.
A priority for the Biden administration is to redefine the nature of the United States' dialogue with China, Roach said. He envisions a permanent office to "house the relationship between the second and first most important economies in the world".
"I call this the secretariat, located in presumably a neutral country or jurisdiction, staffed by high-level officials and researchers with responsibility for data sharing, framing joint policy proposals, shepherding negotiations on those proposals," he said.
Roach said this full-time office would also engage in all aspects of the US-China relationship: from trade and technology to cybersecurity, visas, consulate staffing and people-to-people exchanges.
Roach argued that concentrating on a bilateral trade imbalance in an interconnected world is a flawed strategy because it fails to address the discrepancy that caused the trade deficit contention, a shortfall of domestic savings on the US side and surplus savings on the Chinese side, he said."When you focus on a bilateral solution to a multilateral problem, it makes a major economic mistake because the profusion of bilateral imbalances or the multilateral imbalances really reflect savings problems in individual nations,"Roach said.
Instead, the trade war with China, initiated by former president Donald Trump's administration, led to a trade diversion from China to more expensive foreign suppliers, which resulted in new taxes for US consumers, Roach said."When you're a country like the United States with a major shortfall of domestic savings and you want to grow, you import surplus savings from abroad and you run these massive current account and multilateral trade deficits to attract the foreign capital," he said. "So, if you close down trade with one of your bilateral partners, even if it's the largest one, as China is, that has the unfortunate impact of diverting trade from China to other trading partners," Roach added.
He encouraged the Biden administration to "abandon the phase-one trade deal and the tariffs that underpin it" and develop a sustainable saving solution to boost domestic saving.
As for trade with China, Roach encouraged both sides to restart negotiations on a bilateral investment treaty to tackle structural issues between the two economies. Such a treaty would also eliminate many of the "contentious structural issues" disputed between the two countries, he added.
"US multinationals and the US economy need new sources of economic growth, and China also needs stable and secure access to large and deep sources of economic growth, such as that provided by the US," Roach said, adding,"Shame on us if we both don't take advantage of developing a framework that enables more effective access to markets by both countries".
He acknowledged that "there's no quick fix" to the existing conflicts, but he encouraged both nations to "take small steps" to rekindle "a more trusting relationship between us".