10 trapped miners in Shandong found dead
Share - WeChat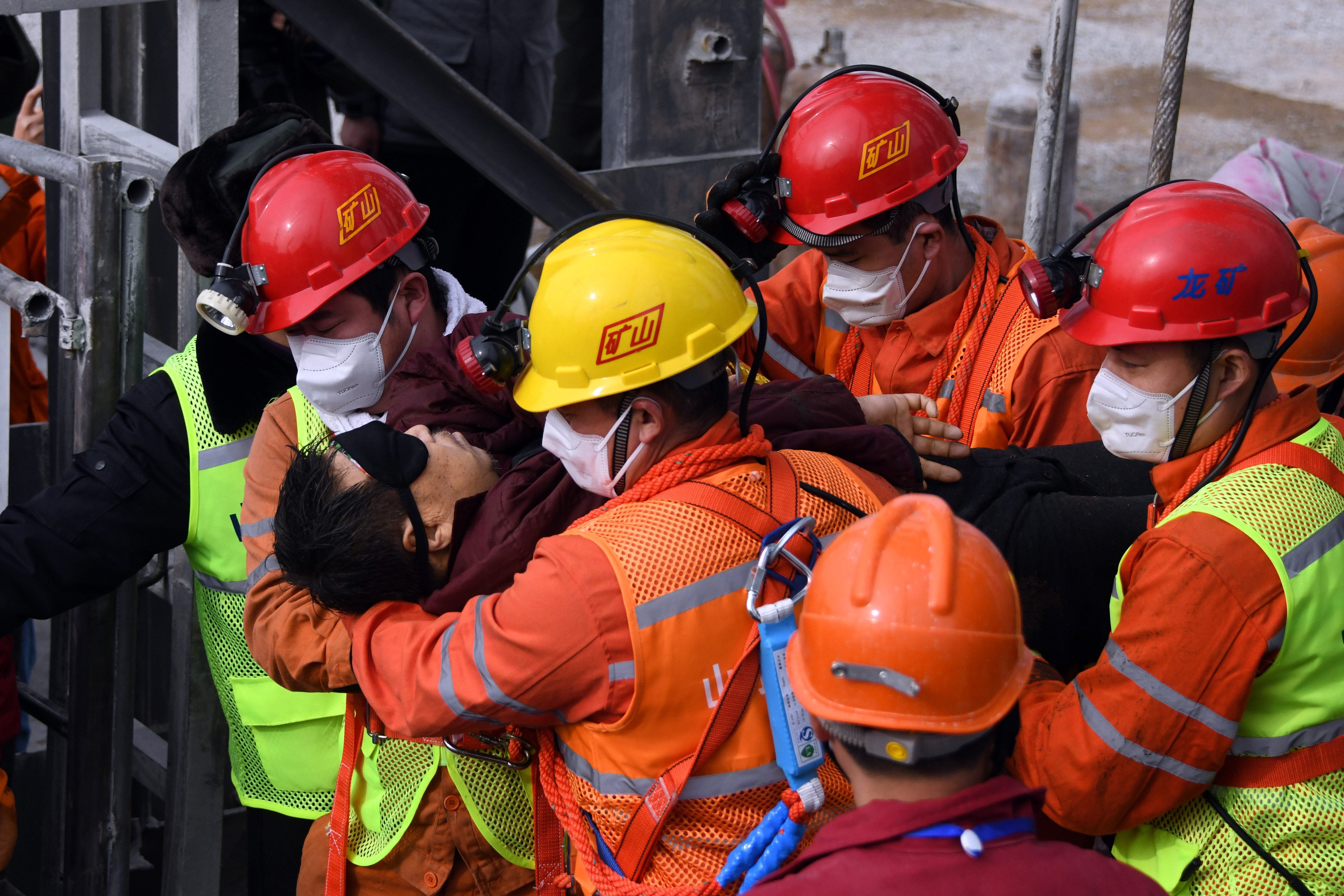 Latest: 10 trapped miners in Shandong found dead
Ten workers trapped underground after an explosion took place on Jan 10 at a gold mine under construction in Qixia, Yantai city, Shandong province, were confirmed dead, according to a news conference held in the city on Monday.
Rescuers have retrieved the bodies of 10 miners and are still searching for the last remaining worker.
"We will not stop searching for the missing miner," said Chen Fei, mayor of Yantai, adding that the rescue work is extremely difficult as the underground water is very deep.
Eleven workers were lifted to safety on Sunday and are receiving appropriate medical treatment, and DNA tests are being conducted to confirm the identities of the deceased.
The blast occurred at around 1:15 pm on Jan 10, accompanied by thick smoke and strong tremors. At around 2:45 pm, a second explosion was heard in the shaft which caused severe damage to the underground facilities and greater difficulties for clearing work, according to Chen Yumin, who is leading the rescue team.
"The bodies of nine miners were retrieved from about 420 meters to 500 meters underground, indicating they were killed by the second blast as they tried to escape following the first explosion," said Chen. The 10th victim was found at a different location.