Shanghai curbs new home purchases
Share - WeChat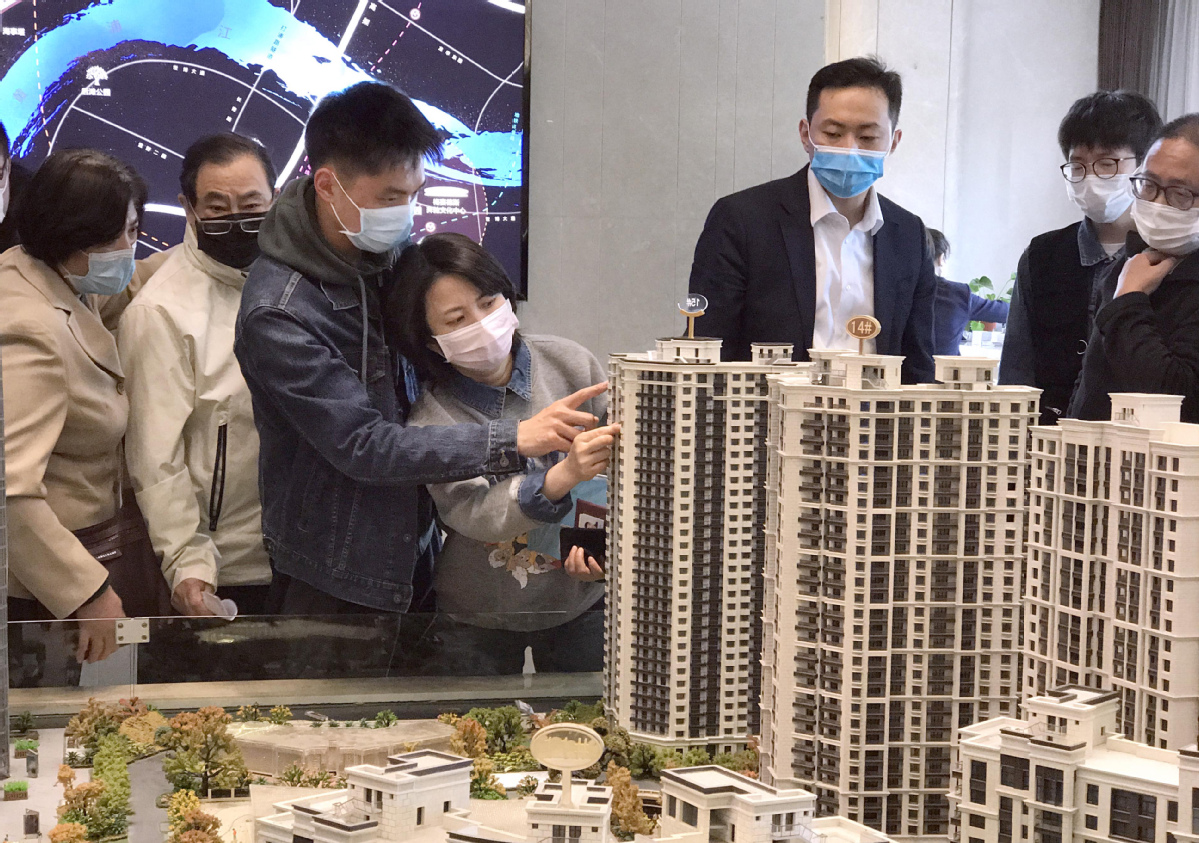 Shanghai became the first top-tier city in China to impose restrictions on new home purchases this year after it unveiled 10 major steps to cool housing prices in the city.
Prominent among the steps unveiled on Thursday by the Shanghai municipal government are home purchase limits for divorced couples and higher ceiling for value-added taxes of home sales, industry experts said.
Starting Friday, new homes purchased by couples who were divorced within three years will be counted into the quota that his/her family can have. In Shanghai, a family can own two homes, and some people have used fake divorces to bypass the earlier restrictions. The city will also impose VAT on houses that are sold within a five-year period, up from the previous two-year barrier.
"The measures are timely and necessary to cope with the housing price surge in the city, which experienced a booming demand from homebuyers," said Yan Yuejin, director of the Shanghai-based E-house China Research and Development Institution.
Besides optimizing the land supply and eliminating speculative home purchases, new value-added taxes and raising the barrier for loans, the new rules are mechanisms to stabilize home prices in the city and the residential market in the country as a whole, said Yan.
Ding Zuyu, CEO of E-House (China) Enterprise Holdings Ltd, said the measures seek to end the divorce hoax mechanism used by buyers to get privileges that only first-time homebuyers can enjoy. The number of homes owned by couples who have been divorced for less than three years would be calculated based on what it was like when they were married, said a joint statement from Shanghai's housing authority and relevant government departments.
In line with the city's existing purchase restrictions, resident families are allowed to own a maximum of two residential apartments, while non-resident families can buy only one.
According to Ding, other cities like Shenzhen and Chengdu have also launched similar policies to stop people from resorting to fake divorces.
Homeowners will also have to pay a value-added tax on the total sales price of the flat if their ownership of the property lasted less than five years, compared with two years earlier.
More land will be provided for housing development in Shanghai's five "new cities", or Nanhui, Songjiang, Jiading, Qingpu and Fengxian, together with areas in the vicinity of metro stations, according to the announcement. It also said that first-time homebuyers would get priority in new home purchases over those who already own property.
"The new regulations will hopefully end speculation in the market," said Pan Hao, a senior analyst with the Beike Research Institute.
Shanghai's ranking in the new home price index tracked by the National Bureau of Statistics rose more than 20 positions to 34th in December from a year earlier, indicating new home purchases were very active in the fourth quarter, said Pan.