Cargo jets into new frontiers
Share - WeChat As world air travel grinds to a halt amid the pandemic, Shenzhen has found a niche in the hard-hit aviation industry by embracing the new dynamism and charting a course for future growth. Li Bingcun reports from Shenzhen.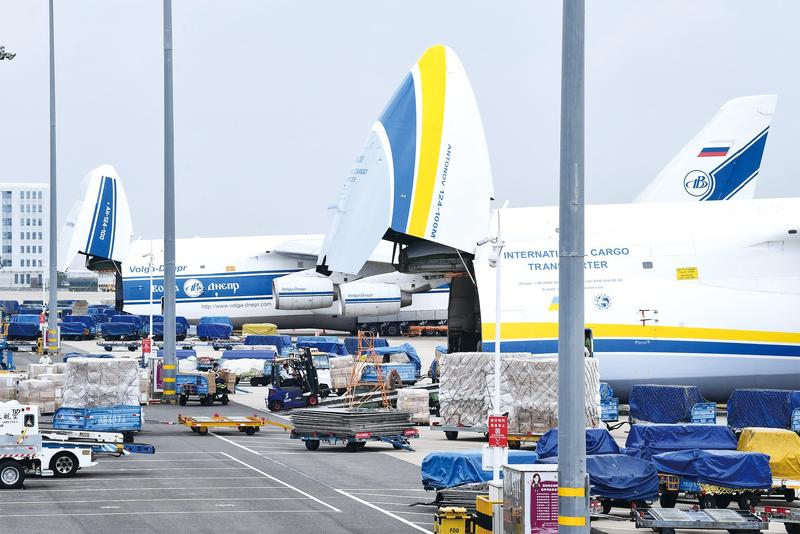 When people can't fly, cargoes can, and can fly higher.
With the Chinese mainland among the first countries to make a strong rebound from COVID-19, soaring trade calls for unparalleled support from sea and air forwarders — the latter having taken a big leap forward.
The mainland's airfreight industry has seen remarkable growth with air passenger travel still in the doldrums, driven by rigorous global demand for anti-pandemic medical supplies, and the exponential growth of e-commerce, as more people go virtual in work, shopping and entertainment under tough social distancing curbs.
The air cargo business looks set for another boost this year with the massive distribution of COVID-19 vaccines rolling out on a global scale.
Shenzhen's Bao'an International Airport was ahead of the pack with 9 percent growth in freight volume last year — the fastest among the country's top five air cargo airports. The growth rate is also expected to outperform most of the world's top 10 air cargo hubs, which recorded slowing growth in the first half of 2020. Hong Kong International Airport's cargo throughput was down 7.7 percent from previous period in the first 11 months of 2020.