China considers tougher rules for nonbank payments industry
Share - WeChat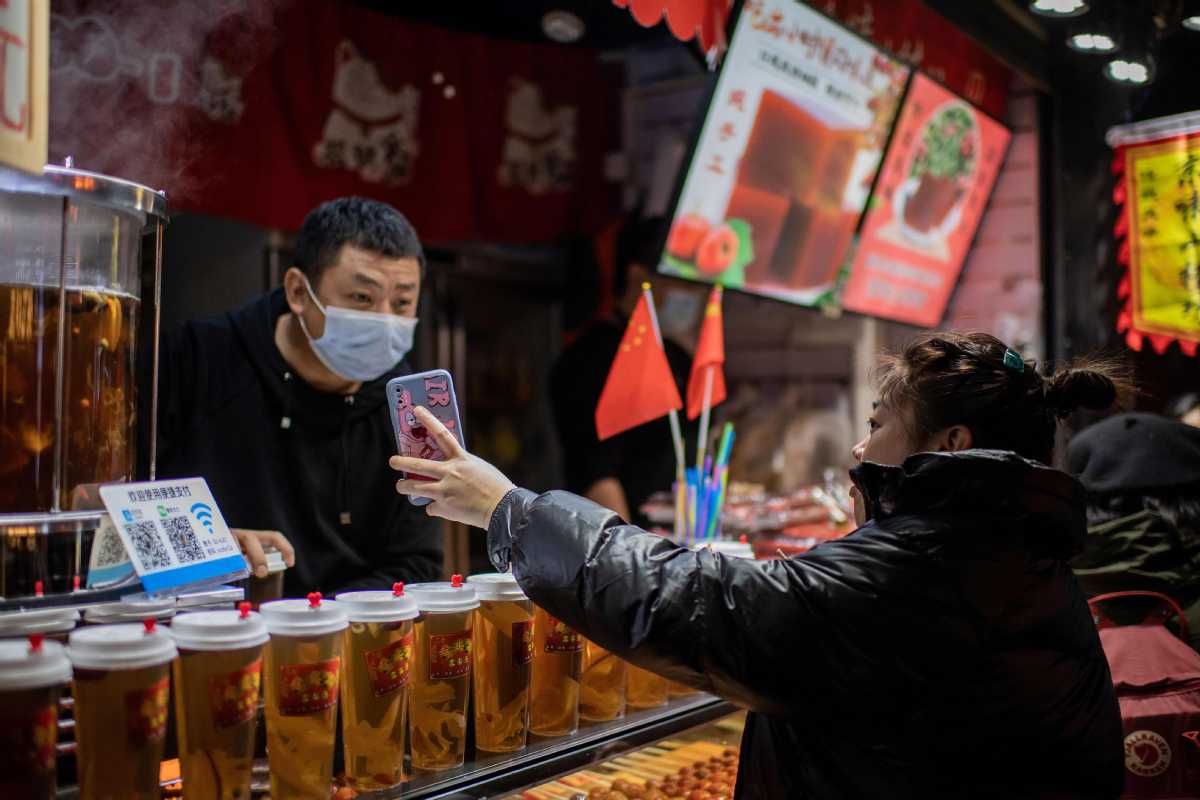 China has tightened regulation on companies in the nonbank payment industry with an eye on curbing market monopoly behavior that could trigger financial risks, experts said on Thursday.
The People's Bank of China, the central bank, issued draft regulations on nonbank payment institutions for public opinion on Wednesday. Under the new rules, the PBOC can ask the anti-monopoly law enforcement agency under the State Council to ban any payment company which abuses its market monopoly position.
The central bank can propose to split the company's businesses, if it is found to have violated the fair play rules, into various segments based on the type of services.
Nonbank payment companies are also required to set aside certain funds in the central bank or designated commercial banks as provisions following the prudent regulatory requirements, said a document posted on the PBOC website.
The new measure aims to curb market concentration, indicating that financial regulators want banks and other companies to maintain a level playing field in the payment service sector, said experts.
As payment services are a significant part of the financial infrastructure, strict regulations will help prevent financial risks and maintain financial stability, said Lou Feipeng, a senior economist at Postal Savings Bank of China.
The draft regulation on nonbank payment firms aims to further standardize their compliance operations, enhance the management on provisions, and clarify anti-monopoly standards and measures. In addition, it provides a clear route for payment institutions to exit the market, Lou said.
"It has provided details of the market monopoly activities in China's payments industry," he said.
David Yin, vice-president of the financial institution group at Moody's Investors Service, a global credit ratings agency, told China Daily that the regulation sets comprehensive rules on nonbank payment institutions' operations, such as business scope, data collection, management of payment account and settlement fund.
For example, it specifies that payment institutions should not conduct lending business. It will also strengthen the corporate governance of nonbank payment institutions by setting requirements on the qualifications and behaviors of their shareholders, Yin said.
Experts said the tighter regulation may put pressure on financial technology giants such as Ant Group, Alibaba's fintech arm, and Tencent's WeChat Pay.
According to a research report from iResearch, a consultancy service and analytics provider, by the end of the second quarter of 2020, Ant Group's mobile payment services had a 55.6 percent market share, the largest in China, while Tencent had a 38.8 percent share.
PBOC Vice-Governor Chen Yulu said during a news conference on Friday that Ant Group had organized a work team to rectify its business under the supervision of the financial regulators.
The company, which was asked by regulators to return to its major services and keep a level playing field, is busy making time schedules for readjusting its financial business. It was ordered to keep doing business, without any change in the quality of financial services provided to the public, according to the central bank official.
Financial regulatory bodies are maintaining close communication with Ant Group, and more information about their work will be updated in due course, said Chen.
The PBOC draft guidelines suggest that any single nonbank payment firm with more than half of the market share in online transactions, or two entities with a combined two-thirds share, could be subjected to antitrust probes.
Any payment firm's business will be divided into two major types: one which is operating deposit accounts and the other for only managing payment transactions. The payment services of such companies should comply with the various regulations for the sector, the central bank said.
Market participants in the payment service sector should apply for licenses before they start business, the PBOC said, adding that firms which already have licenses will have a transitional period of one year to comply with the new rules.
To further regulate the internet-based personal deposits of commercial banks, the China Banking and Insurance Regulatory Commission and the PBOC jointly issued a notice last week, asking commercial lenders not to conduct time deposit or time-demand optional deposit businesses via other online platforms that are not operated by them.