'Dual circulation' to boost growth (V)
Share - WeChat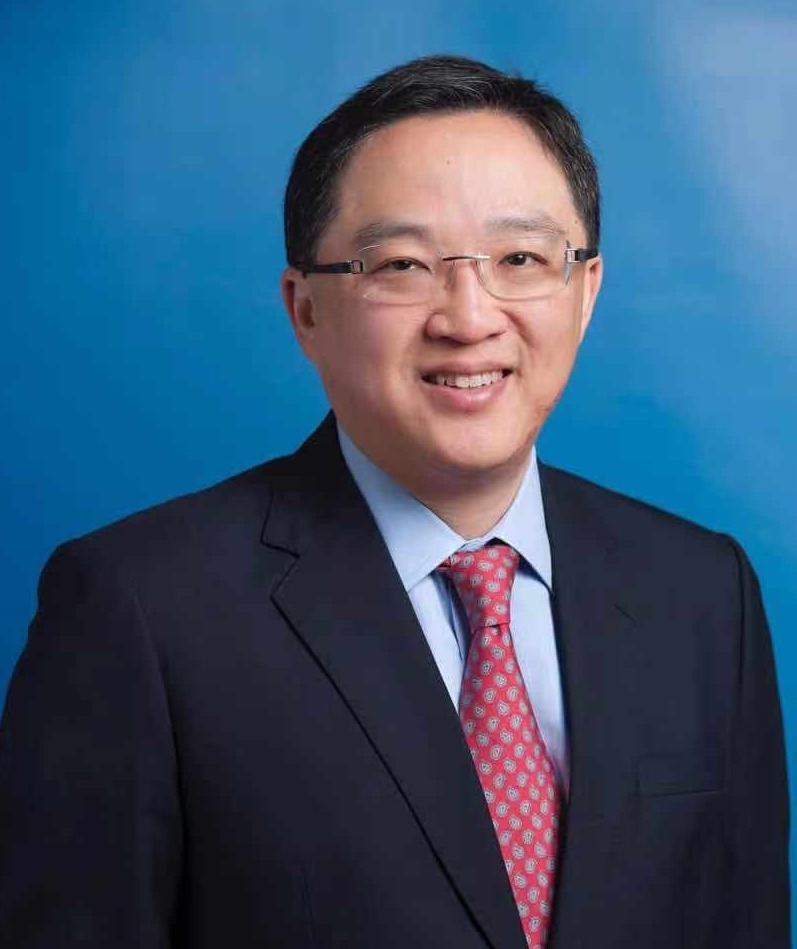 A1: In the financial year ending September in 2020, KPMG Asia Pacific was the fastest-growing region in our network, delivering positive growth. This is particularly notable as we had been hit by COVID-19 earlier than other regions but managed to come back and deliver credible results. The center of gravity is shifting to the Asia-Pacific region, and as we could all see, China is playing an important role of underlying the strong performance behind it.
KPMG China continued to expand its presence in China in 2020 by opening offices in Jinan, Ningbo, Suzhou and Hefei.
A2: First, China has a large and rapidly growing domestic market. Second, innovation is the key driver for China's high-quality growth and the future of a digital economy. Third, dual circulation doesn't mean China will be cut off from the global economy. Instead, we see international collaboration critical for China's development. The Central Economic Work Conference stressed that China will continue high-level opening-up and actively consider joining the Comprehensive and Progressive Agreement for Trans-Pacific Partnership. We see a tremendous opportunity to strengthen the Asia-Pacific region's economic integration and collaboration.
A3: The "Six Safeguards and Six Priorities" directive has increased efforts to stabilize foreign trade and foreign investment, which have aided the development of foreign companies, including KPMG, in China during the hard times of 2020.
Notable measures in this aspect include facilitating the resumption of production by foreign trade enterprises and reducing their compliance costs; strengthening support for export credit insurance and trade financing; smoothing logistics and transportation; helping foreign-related enterprises greatly affected by the epidemic overcome difficulties; increasing efforts to promote foreign investment; and implementing the Foreign Investment Law and supporting regulations.
A4: For multinational companies in China, it was not easy to adapt to the "new normal" under COVID-19, let alone the challenges brought by slowing economic growth, maturing markets, disruptive technologies and market entrants.
However, as China made positive progress in fighting COVID-19, at the same time it has promoted the resumption of work and production in an orderly manner. These policies have greatly helped our business recovery and contributed to the recovery of the global economy and industrial chain, representing the key reason why KPMG Asia Pacific was the fastest-growing region in our network.
A5: For KPMG, it is worth building a new development pattern under the guidance of the new development philosophy.
Instead of just talking about business issues, we made a conscious decision that we would begin from a position of empathy. We listened to concerns – personal and professional – of those in our communities and have now deepened our relationships. Along the way, our member firms also allocated time and effort to support those in our communities who needed help. These efforts to accommodate, empathize and help all speak to our values and our character.
A6: Coordinated development is an important element in the new development philosophy, and it is also key to achieving high-quality development. China is expected to put more effort into achieving coordinated development among its different regions and cities in the coming years.
These efforts resonate with our strategies. Regional penetration has been one of the key focuses of KPMG's development strategy in recent years. KPMG will continue to advance our established strategic plans. By promoting co-development, we will reach different markets and customers through our targeted regional strategic layout and enhanced mutual trust.
China continues to develop a market-oriented and international business environment built on a strong legal framework. This will promote a fairer, more active and more vibrant investment atmosphere, encourage more foreign-funded enterprises and overseas resources to integrate into the Chinese market, and promote mutual benefits and "win-win" results for all parties.
A7: China's 14th Five-Year Plan has a strong future orientation. The major tasks of the plan are all geared at implementing the new development philosophy of innovation, coordination, "green", openness and sharing.
The regional development strategy, incorporated in the plan, will help unlock China's consumption potential, play an important role in medium- and long-term economic growth and social stability, and can significantly enhance the power of economic internal circulation.
Green development is another important aspect of the plan, as China aims to peak carbon emission by 2030 and achieve carbon neutrality by 2060.