Training a lens on China's railway
Share - WeChat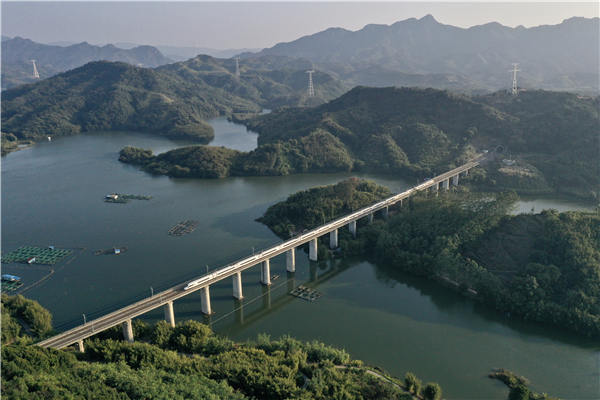 Photographer who snaps locomotives hopes that his hobby will provide a platform for a future career, Li Yingxue reports.
It is a train of events, literally, that has changed his life. Traveling on them, taking photos and discussing the latest information about them is an indispensable part of Guan Junhong's existence. Their arrivals and departures are the timetable around which his life revolves.
Whenever the junior student at Dongguan University of Technology in Guangdong province has time, he plots a journey and hops on a train, always with his trusted camera. The more time he has, the further he goes.
For the past seven years, the 22-year-old has taken trains to travel across China, racking up 70,000 kilometers and over 100,000 photos of trains.
He can identify different types of locomotive at a distance with just a brief glimpse and by the sound it makes on the tracks.
Guan has a map in his head showing all the major railways in China, and his goal is to record every model of locomotive in the country with his lens.
In 2004, the then 6-year-old was taken to the local locomotive depot near his home in Shaoguan, Guangdong province, by his grandfather when they went out for a walk. He still remembers the engines he saw that day-some painted green, some painted red and others painted blue.
Years later when he started to learn more about trains, he learned that the blue ones were the China Railway SS8, the fastest train at the time, capable of traveling at 240 kilometers per hour in 1998.
"I thought buses were cool when I was a boy-but when I saw trains for the first time, they really impressed me," Guan says.
In 2010, when the Wuhan-Guangzhou high-speed railway had just opened, Guan's parents took him on the high-speed train from Shaoguan to Guangzhou, provincial capital of Guangdong province.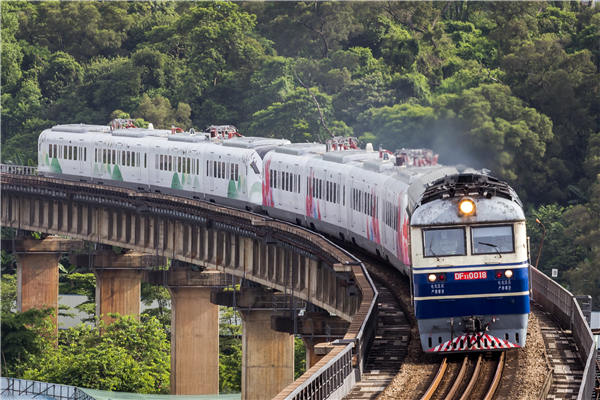 "It was the first time that I took a high-speed train, and it looked like a bullet which was cool. The carriage was clean and cozy," Guan says. "What amazed me was that it only took 40 minutes, while the regular train took two and a half hours."
During high school, Guan started to collect information about trains, and around the same time he was given his first camera by his parents. "My high school was next to the Beijing-Guangzhou railway, so I started to take photos of the trains passing by," he recalls.
In 2013, he revisited the Shaoguan locomotive depot with his camera and found that it had turned into a workshop, but the green and red engines were still there. Both had finished their service and been replaced by more advanced models.
At the end of that summer vacation, Guan visited the place again to photograph the trains before they were disassembled.
"The workers tore apart the trains so quickly and adeptly that one was reduced to small pieces in just half an hour," he says.