Doors open wider for FDI to help world recover
Share - WeChat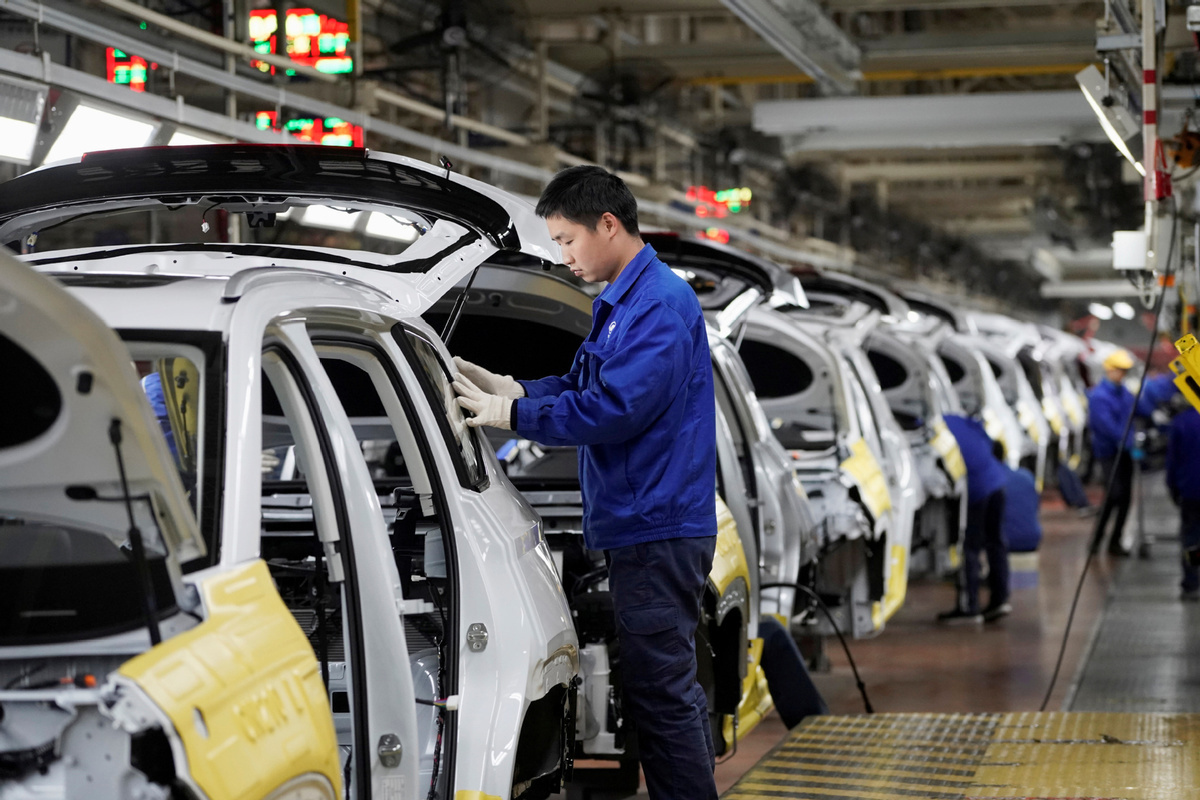 The value chains of most industries can be represented by a smile curve, with research and development on the left, marketing and branding on the right, and processing and manufacturing in the middle.
Commonly, two ends of the value chains command higher value-added than the middle part.
China is upgrading its industries to both ends of the smile curve through integration of manufacturing and services.
Foreign investors have a special interest in China's services sector, which accounted for 78.3 percent of total foreign investment during the first 11 months of 2020.
The growth rate of high-tech services even reached 31.6 percent. It is highly necessary to further encourage foreign investment in the services sector, especially knowledge-intensive services such as research and development, professional services, business services and finance.
In this regard, the revision emphasizes the integration of manufacturing and services. It covers R&D services in fields like 5G and blockchain, business services like maintenance of high-end equipment and digitalization of production lines, logistics services like global e-commerce, commodity import and export distribution center, and community chain delivery.
It also underlines information services like online education and online medical services.
The revision will push China's producer services toward high-end links in the value chains and thus promote the optimization and upgrade of the economic structure.
Fourth, the revision will help central and western provinces and autonomous regions to fully exploit their advantages and promote coordinated development of the open economy across different regions.
Although lagging behind in the overall level of economic development, central, western and northeastern provinces and autonomous regions of China have unique advantages in manufacturing foundations, labor force, energy and resources.
With full use of such comparative advantages, they have the potential to become new frontiers of opening-up.
The revision takes into consideration the unique resources and actual needs of central and western provinces and incorporates new industries specially tailored for these regions to support the high-quality development of their open economy.
For example, the revision adds agricultural product processing and tourism development to the priority areas identified for Heilongjiang and Yunnan. The two provinces are endowed with abundant resources in agriculture and tourism.
Similarly, the two provinces of Henan and Shaanxi and the Guangxi Zhuang autonomous region, which already have strong medical industries, will receive added emphasis in medical equipment and instruments and active pharmaceutical ingredients.
Vocational education is highlighted in Liaoning, Anhui and Hunan provinces, which are rich in labor force.
In order to support the development of the Hainan Free Trade Port, the revision includes shipping services and financial services covering businesses in securities, futures, insurance and financial leasing, which are exclusive to Hainan.
To sum up, with the revision of the Catalogue of Industries for Encouraging Foreign Investment, favorable policies for foreign investment now cover more industries, better integrating foreign capital into the New Development Paradigm.
It is vivid evidence of China's determination to build an open economy and promote economic globalization, which will help stabilize foreign investments and drive the recovery of the world economy.
Li Dawei is a senior research fellow at the Institute for International Economy, which is part of the Chinese Academy of Macroeconomic Research. Chen Dapeng is an assistant research fellow at the IIE.
The views don't necessarily reflect those of China Daily.