Wang praises fine spirit of partnership
Share - WeChat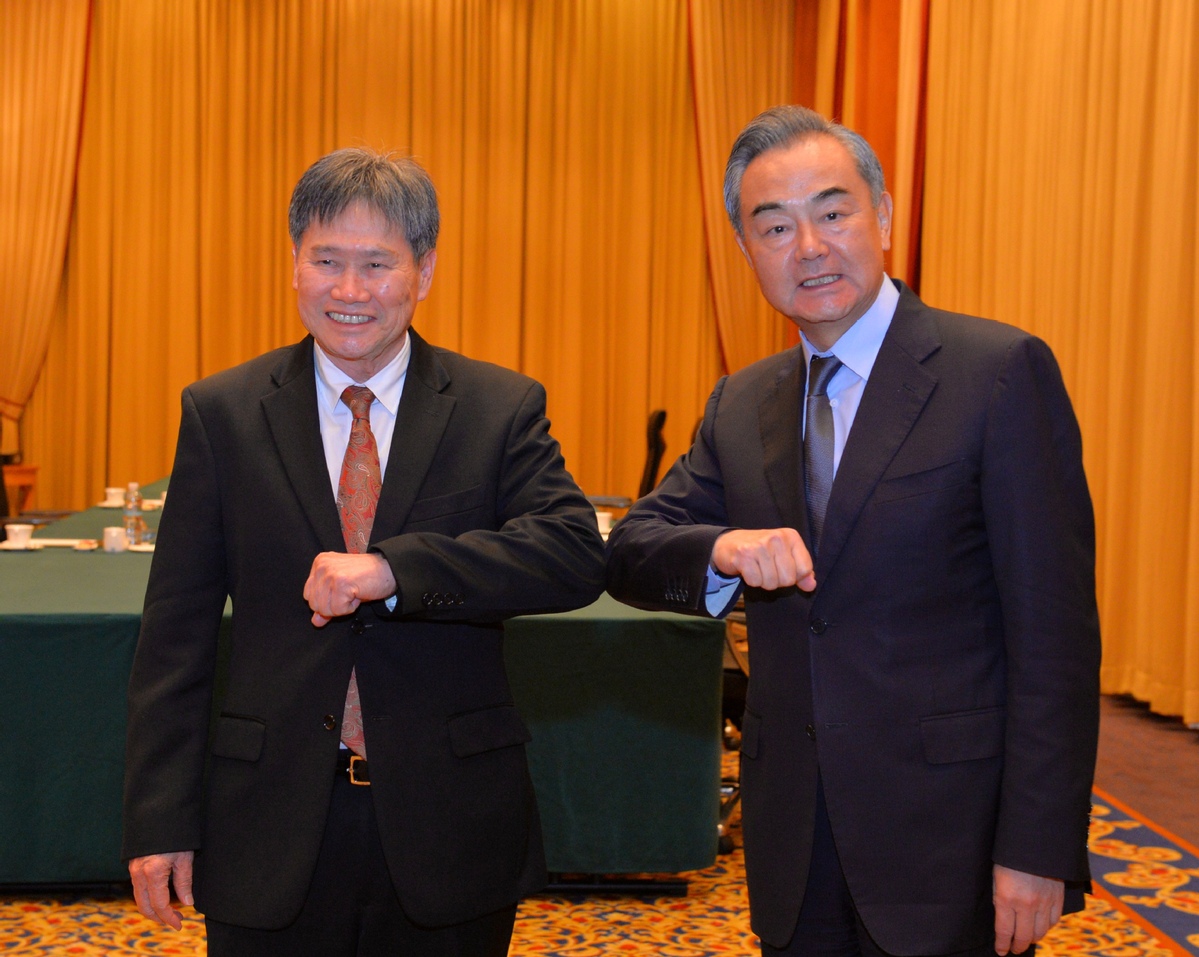 Ties assessed on 30th anniversary of China-ASEAN dialogue relations
HONG KONG-This year marks the 30th anniversary of dialogue relations between China and the 10-member Association of Southeast Asian Nations.
Over 30 years China and ASEAN have forged a closer relationship despite occasional difficulties, and the two are working toward a future that promises them common prosperity.
"Since its launch, China-ASEAN cooperation has always been results-oriented, pioneering and responsive to the trend of the times," Chinese State Councilor and Foreign Minister Wang Yi said. "It has become the most successful and vibrant example of regional cooperation."
On Saturday Wang concluded a six-day Southeast Asia visit that took him to Myanmar, Indonesia, Brunei and the Philippines. During the trip, China and ASEAN agreed to work more closely together in areas including COVID-19 vaccines, economic recovery and regional stability.
The East Asia region has set an example for the global fight against COVID-19, Wang told a news conference with Indonesia's Foreign Minister, Retno Marsudi, on Wednesday.
Donations of medical supplies from ASEAN member states supported China when it was at the height of its fight against the disease. China returned the favor by offering medical supplies, dispatching medical teams, passing on its expertise in prevention and treatment and enhancing collaboration over vaccines.
On Thursday Indonesia began its COVID-19 vaccination drive, using a vaccine developed by Sinovac Biotech of China. President Joko Widodo has received the first shot.
Collaboration relating to vaccination has become a new highlight in bilateral relations and underlines the fraternal friendship between the two countries, Wang said as he met Retno.
"China is willing to work with Indonesia to promote cooperation in the research and development, procurement and production of COVID-19 vaccines," Wang said.
China has promised to make Chinese-made COVID-19 vaccines a global public good to lead global recovery from the pandemic.
Indonesia has ordered 125.5 million doses of the Sinovac vaccine, and Malaysia has ordered 14 million doses. Thailand and the Philippines are also expected to receive millions of doses from China in the coming months.
China has said it will donate a batch of COVID-19 vaccines to Myanmar and the Philippines and continue to help combat the virus.
During Wang's visit to Indonesia, he said China is willing to work with Indonesia to put into force the Regional Comprehensive Economic Partnership at the earliest possible date and release the dividends of the world's largest free trade bloc.
The partnership brings together 15 Asia-Pacific countries that together account for almost 30 percent of the world's population and about 30 percent of global GDP.
"It is a win-win agreement," said Dino Patti Djalal, a former Indonesian ambassador to the United States.
The signing of the partnership will provide further impetus to China-ASEAN economic collaboration, with ASEAN set to play an increasingly important role in China's manufacturing ecosystem, said Koh King Kee, president of the Center for New Inclusive Asia, a Malaysian think tank.
Trade between China and ASEAN members has grown strongly despite the pandemic. Two-way trade rose 7 percent last year, making ASEAN China's largest trading partner, the Chinese General Administration of Customs said.
"By cooperating, ASEAN and China can become a powerful catalyst of global progress and trade," said Wilson Lee Flores, an analyst and columnist at the English-language daily the Philippine Star.
In Brunei Wang called for an effort to open "fast tracks" for personnel movement, for planning and building "green lanes" to move goods, and the stability of industry chains and supply chains to be maintained. In Indonesia he said China is willing to expand Indonesia's exports to China and increase investment in Indonesia.
Development strategies
China has worked with ASEAN countries to speed up the construction of major projects and push for the alignment of the Belt and Road Initiative with local development strategies.
Tang Zhimin, director of China ASEAN Studies at the Panyapiwat Institute of Management in Bangkok, said strengthening bilateral collaboration in emerging sectors such as 5G, the digital economy, artificial intelligence and big data will help foster new growth drivers in the region.
Closer China-ASEAN economic collaboration would become the locomotive driving global economic recovery, Tang said.
China wishes to strengthen collaboration and solidarity with all ASEAN countries and properly manage disputes to ensure the South China Sea is peaceful and stable, Wang said at talks with Sultan Haji Hassanal Bolkiah of Brunei.
In Myanmar, Wang said the fraternal friendship between the two countries will be further carried forward and the comprehensive strategic collaborative partnership will be strengthened after the challenges the pandemic has posed.
Meeting Retno of Indonesia, Wang said China is willing to work with Indonesia to properly manage differences and jointly maintain peace and stability in the South China Sea.
In Myanmar, the country's President U Win Myint said Myanmar is willing to play an active role in advancing China-ASEAN relations and Lancang-Mekong cooperation.
Meeting Philippine President Rodrigo Duterte, Wang said China stands ready to work with the Philippines to staunchly safeguard each other's legitimate rights and interests, defend the common interests of developing countries and uphold international equity and justice.
ASEAN, established in 1967, groups Brunei, Cambodia, Indonesia, Laos, Malaysia, Myanmar, the Philippines, Singapore, Thailand and Vietnam.
Xinhua